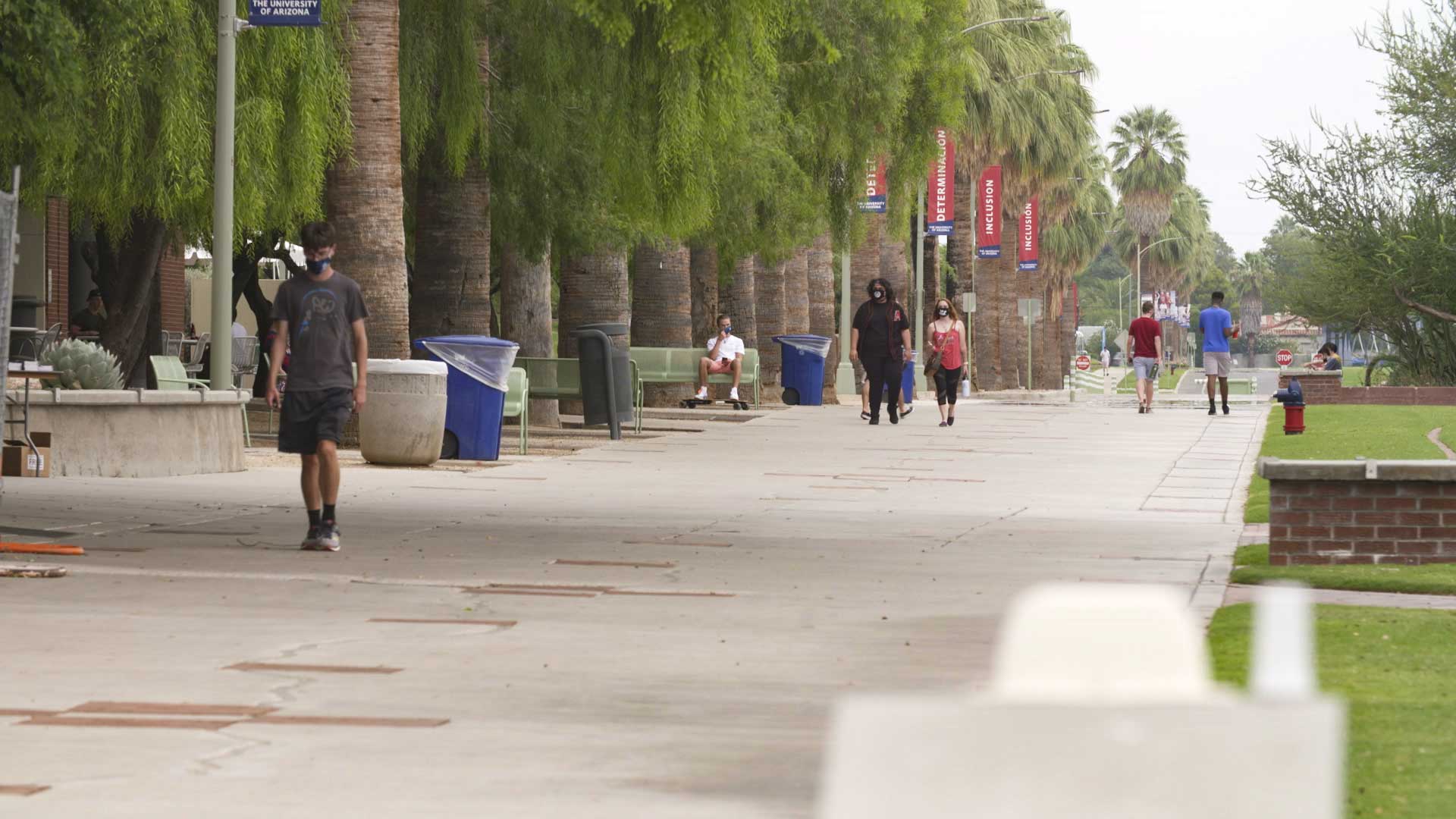 VIEW LARGER Students on the University of Arizona campus, Aug. 25, 2020.

Gage Judd/AZPM
The Pima County Department of Health issued an order closing all pools, gyms, recreation rooms and spas at apartment complexes near the university that house more than 10 people.
The order was issued in conjunction with a request from the county and university that students who live off-campus or in Greek houses shelter in place for two weeks.
The shelter-in-place and closure order are limited to an area close to the university. It is bounded by Campbell Avenue, Sixth Avenue, Helen Street and 10th Street.
Earlier this month, COVID-19 cases began surging on the University of Arizona campus. Most of the cases are coming from students who live off campus. University officials are pleading with those students to stop holding large parties and abide by mask and physical distancing guidelines.
In the last two weeks, more than 1,300 positive tests for the virus have been confirmed on campus.