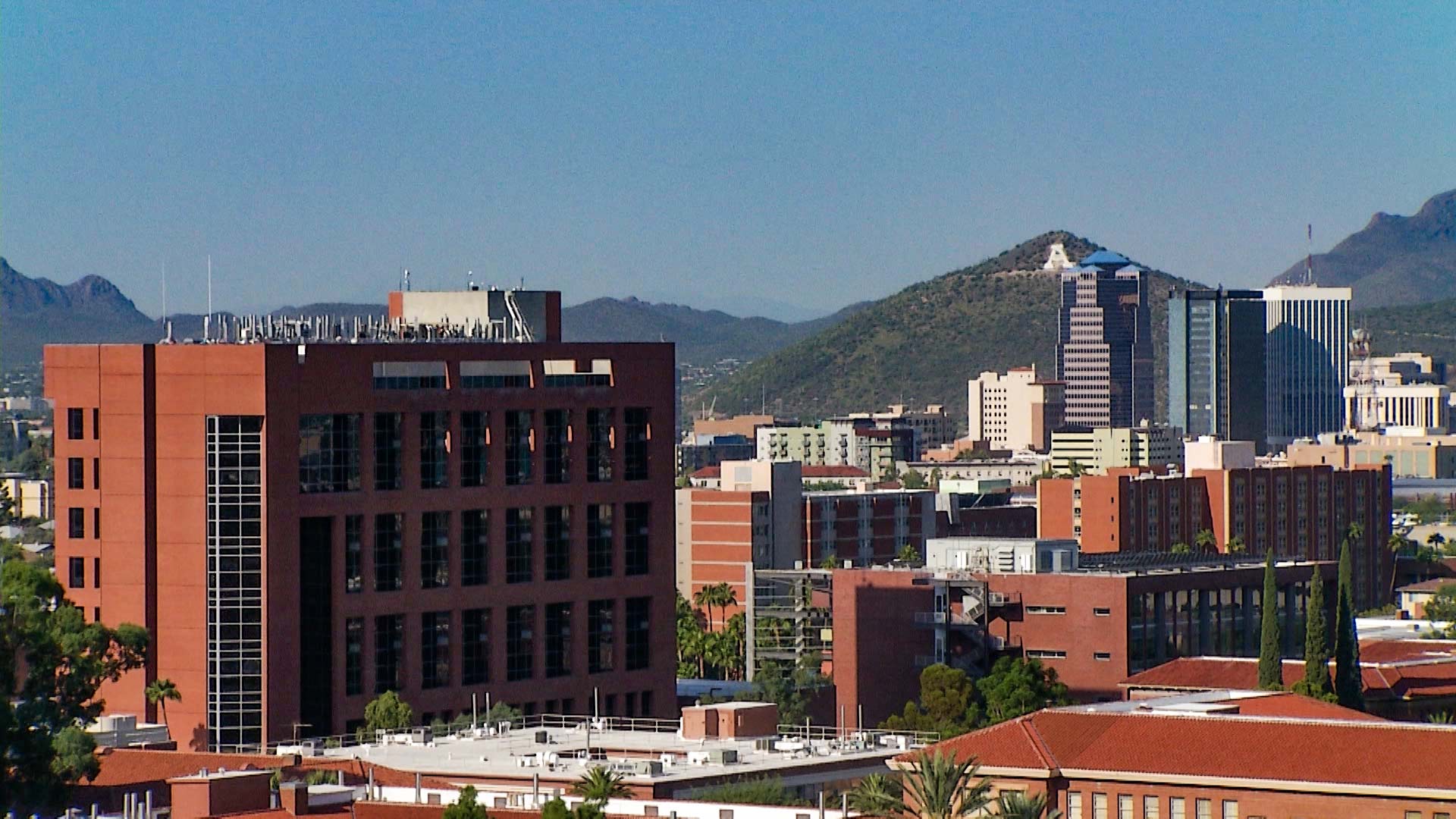 Looking west toward downtown Tucson, with "A" Mountain in the background.
AZPM
The Pima County Department of Health is opening pop-up COVID-19 testing sites along Fourth Avenue and University Boulevard and outside of Dirtbags bar on Speedway Boulevard.
The testing sites will be open on Thursday, Friday and Saturday nights from 7-10 p.m. over the next few weeks. The idea is to take the tests to where students gather.
"There's a lot of people out either at bars or restaurants or other so we decided that this might be a good opportunity to catch some of the population that might not visit a testing location," said Spencer Graves, program manager at the Pima County Department of Health.
The pop-up test sites come as cases COVID-19 cases on the University of Arizona campus are surging. On Tuesday morning, the university reported 261 new cases with a positivity rate of 15.4%.
The county is encouraging preregistration, but they will take walk-ups. The new pop-up sites mark the first time the county has taken tests into the community but not been stationed at a health center.
"So, we do not really know how many to expect. We expect quite a few on University and Fourth Avenue but we don't have a set number yet. We're aiming for 50, that would be really great, but we are going to prepare for 200 kits and if there is a need for more we can bring more," Graves said.
The county had left over tests from the last state sponsored testing blitz, so it asked permission to use those kits for this project.
In addition to the pop-up sites near the UA, the county is also operating pop-up sites in Green Valley and other areas.
The state is also running a pop-up saliva testing site Thursday morning between 6 and 9 on Congress Street in downtown Tucson.