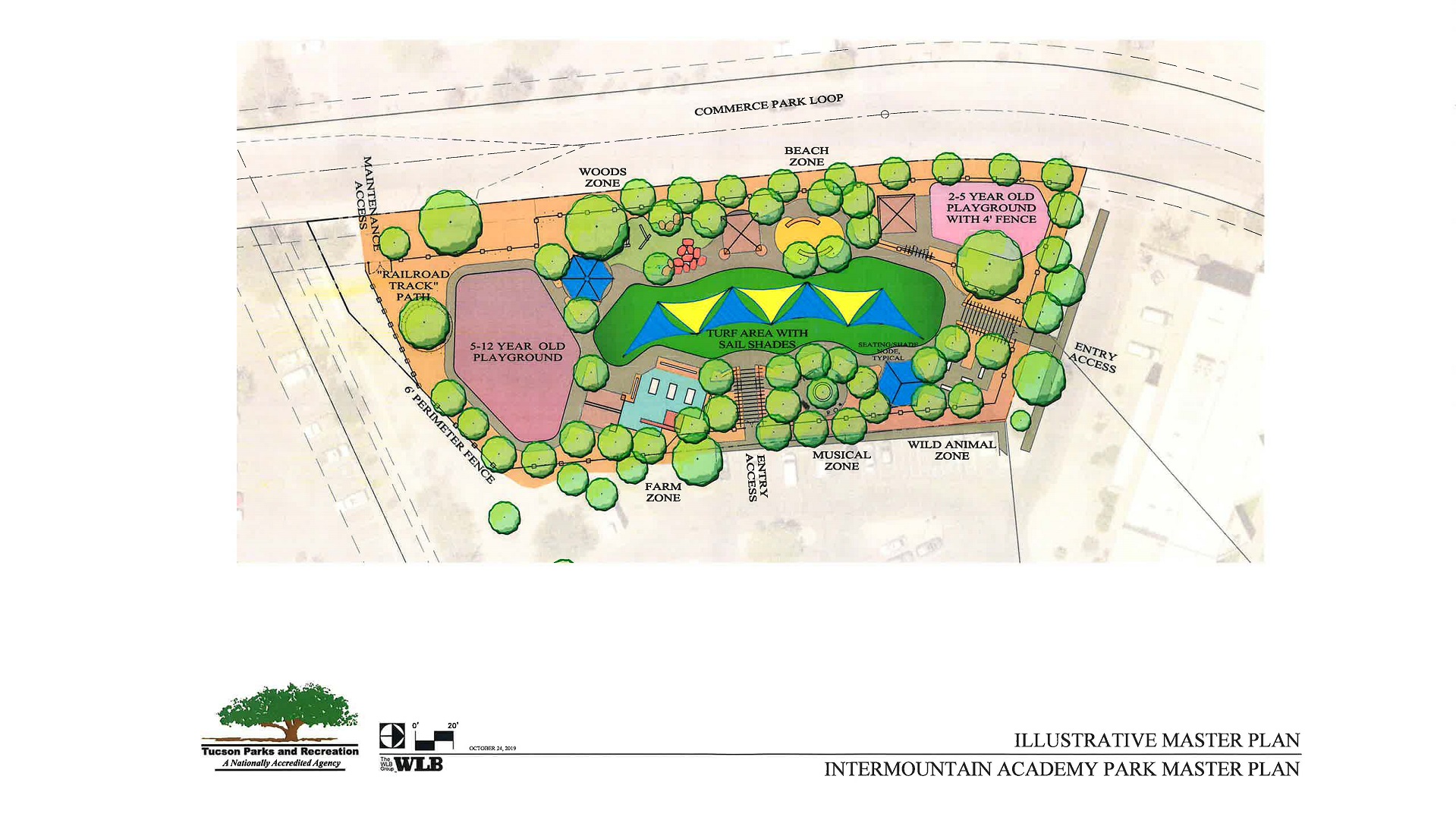 Plans for a sensory park in Tucson, where children on the autism spectrum can play safely.
Tucson Parks and Recreation
Parents with children on the autism spectrum will soon have a park where they can take their kids without worrying about their safety.

Intermountain Centers is a Tucson-based non profit that helps children and families facing a variety of challenges, including growing up on the autism spectrum. Its Vice President of Fund Development and Communications, Paul O'Rourke, says many parents with autistic kids dread going to the park, because about half of those kids are "runners", meaning they can bolt without warning.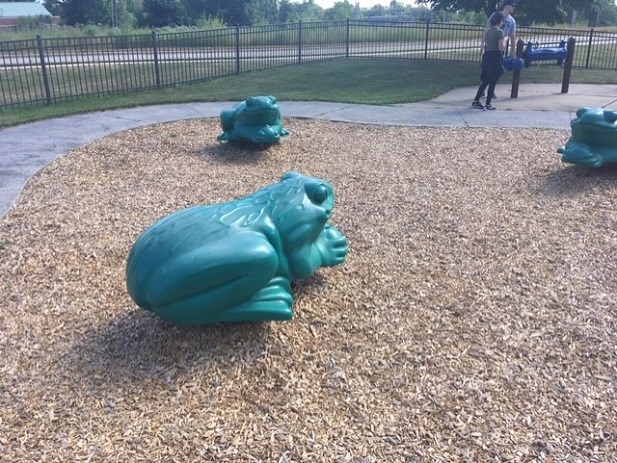 Frog rides at a sensory park in Grand Rapids, MI.

Paul O'Rourke/Intermountain Centers
"It's really impossible for you to take your child to a regular park. A, most parks are near busy streets and B, you would constantly have to be within arm's reach of your child and that's no fun for anyone," O'Rourke said.
Tuesday at 3:30 Intermountain and the city of Tucson are breaking ground for what's believed to be the first "sensory park" for autistic children west of the Mississippi. It'll have separate zones for younger and older children, and tactile features to engage their minds as they play. O'Rourke says one of the first parts to go in will be a six foot perimeter fence, so runners can run all they want, but they just can't go very far.
Finishing the park, at 401 N. Bonita Ave., near downtown, could take up to two years. While the city is providing the land, O'Rourke says Intermountain has to raise about a million dollars to pay for the improvements.