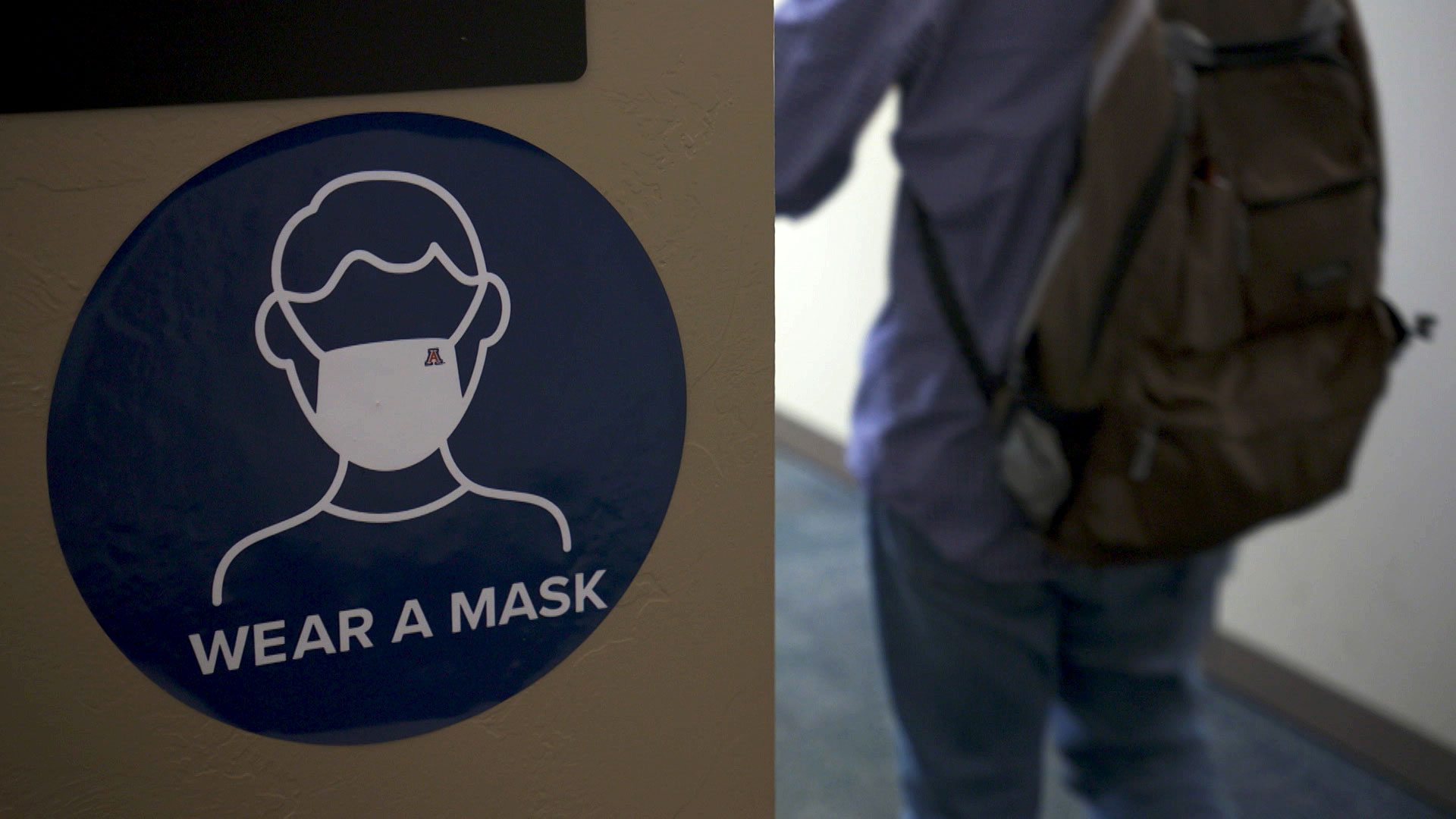 Signage inside a building at the University of Arizona promotes mask wearing on campus, July 2020.
Robert Lindberg/AZPM Staff
The University of Arizona reported 196 positive COVID-19 tests on Friday morning. The positivity rate was 9.8%.
University officials said most of the cases are from students who live off-campus. They also said they have increased the number of tests given to students who live in university run dorms.
The university could not confirm if there have been additional outbreaks in fraternity and sorority houses. Officials said those are considered private buildings so the numbers must come from the Pima County Health Department.
A spokesman for the health department said they are still working to determine where all the cases are coming from. They hope to release that information in the coming days.
"We have expected the numbers to increase for the past few weeks, but we have had no reported cases of hospitalizations from our students, and not seen an uptick in the transmission within the local community," UA Vice President of Communications Holly Jensen wrote in an email to AZPM.
Since classes began at the UA on Aug. 24, the university has reported 881 positive tests. In the 10 days of testing before classes began, the university reported 25 positive tests.
UA President Robert Robbins said earlier in the week about 5,000 students are taking in-person classes right now. The rest are attending classes online.
The university has extended the online classes for at least another week.