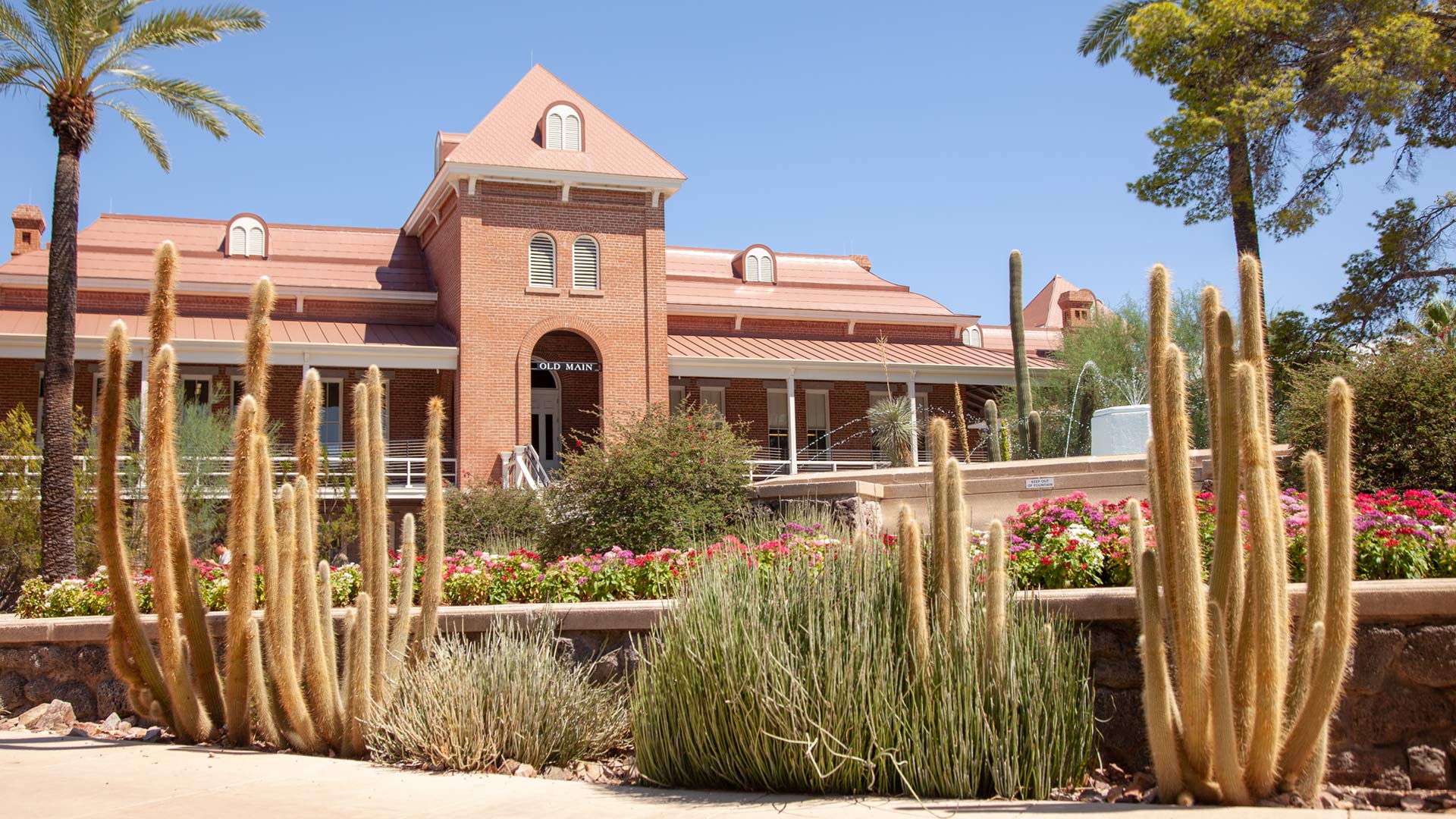 Old Main on the University of Arizona campus.
AC Swedbergh, AZPM
University of Arizona President Robert Robbins announced Wednesday he has appointed Nathan Levi Esquerra, a former tribal leader with experience in economic development, to supervise efforts to increase Native American students' success.
The new position, senior vice president for Native American advancement and tribal engagement, will be responsible for incorporating tribal interests into programs and research across the university. It's a big job that will need to confront longstanding issues within the university, said Felisia Tagaban, a Diné, Tlingit, Filipino graduate student adviser for Native SOAR, an Indigenous mentorship and advocacy group at the university.
She said though she's glad Esquerra adds another Native voice to senior university leadership, the UA tends to unrealistically rely on one person to serve a whole population.

"It's difficult for one single person to eliminate or decrease the impact on institutional systemic racism," said Tagaban.
She said to truly support Native students, faculty and community members, the university should do more than just talk about diversity. She said she wants to see leadership go beyond diversity committees and start funding more positions to support Indigenous needs on campus and increase Indigenous representation.
"The problem I think with positions like these is, again, it's one individual who has been required to do the work of diversity, to do the work of inclusion, but what we want to see is everyone on the ground in all the units across campus invested in the practice of diversity and inclusion," Tagaban said.
Esquerra will be joining Assistant Vice Provost for Native American Initiatives Karen Francis-Begay, who is Diné, in advocating for Indigenous voices. Tagaban said she fears Esquerra will be pulled between the values of the university and the interests of tribal nations and leaders without the funding and support staff from the university.
"On the one hand, they are somewhat beholden to the institution and the institution's priorities, which unfortunately aren't always to serve the communities that they come from," Tagaban said.
Esquerra, who has served the Chemehuevi Indian Tribe as its chair and council member, has experience in economic development. This history leaves Tagaban, who was on the search committee for this position, hopeful that Esquerra will succeed.
"He seemed to have a great sense of his own identity as a Native man, but also, too, he had an understanding of tribal identities and the importance that come with community values and come with nation building," Tagaban said. "I feel that that won't be compromised in the institution."
Tagaban also points out the university is prioritizing this position as it hires Esquerra during the pandemic-related hiring freeze and furlough on campus.
He will start his new job Sept. 8.