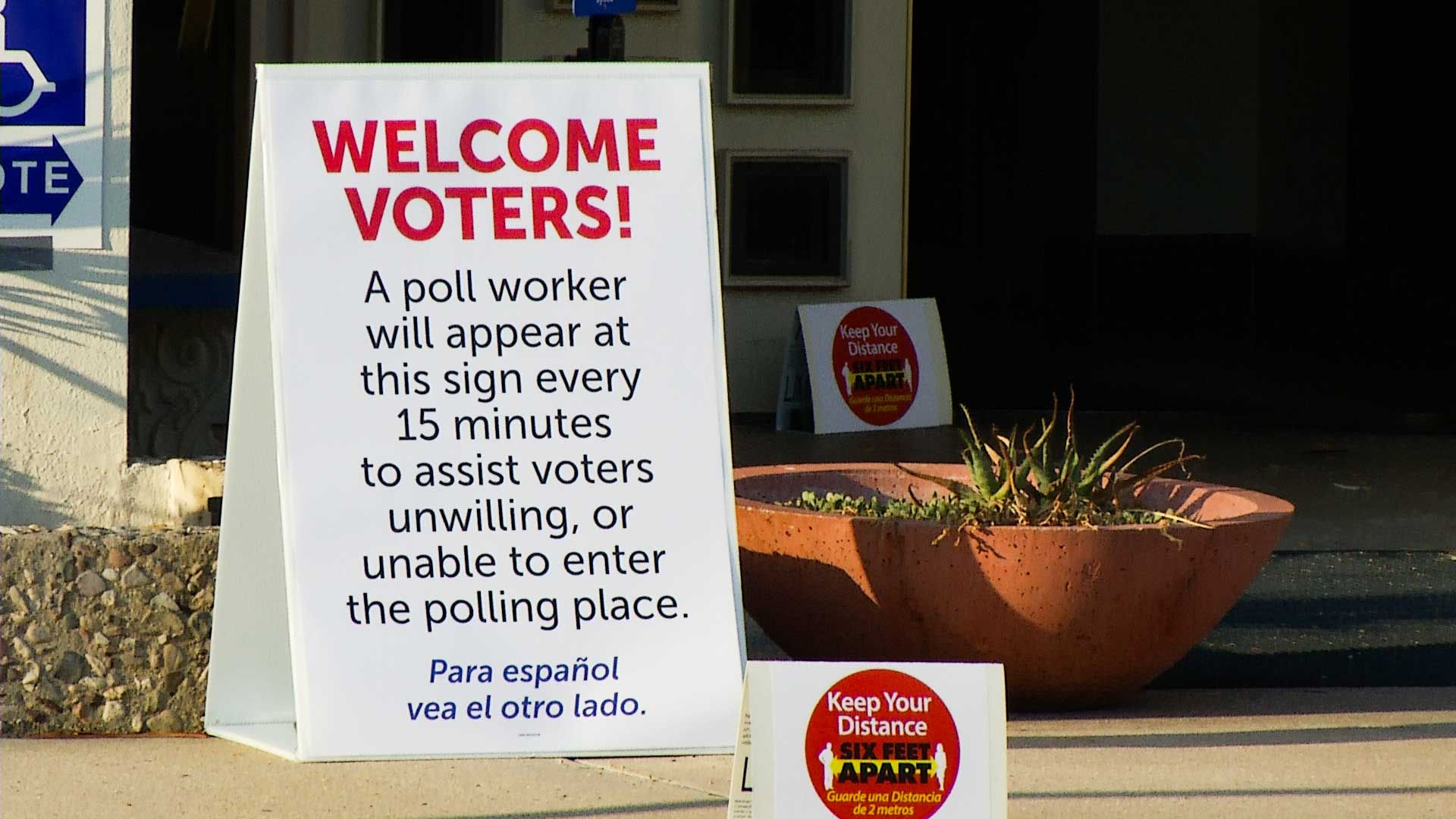 VIEW LARGER A sign instructs Pima County voters casting their ballots on primary election day, Aug. 4, 2020.

AZPM
A complaint filed in federal court says Cochise County is violating the Americans with Disabilities Act over curbside voting access.
The suit contends that when the county stopped offering curbside voting for people with disabilities it infringed on the right to vote. It says even though Cochise County claims all of its voting places are ADA compliant that does not mean they can stop offering curbside voting.
The plaintiff, Kathleen Hoffard, asked for curbside voting in the November 2018 election but was allegedly told it was no longer offered.
Hoffard was able to vote in person but it was painful and difficult.
"The distance between her car and the polling place may seem nominal to people without disabilities but for people with physical disabilities it was excruciating for her to undergo that process," said Sei In, an attorney with the Arizona Center for Disability Law.
The majority of Arizona voters cast their ballots by mail but In said that does not replace the need for curbside voting.

"The ADA is about equal opportunities for people with disabilities. So if you think about the opportunities non-disabled people have, so in-person, voting by mail, dropping your ballot off at a secured location, individuals with disabilities should have the same access to those voting right," In said.
A number of Arizona counties, including Pima, do offer curbside voting for the disabled who may have difficulty getting into a voting location.