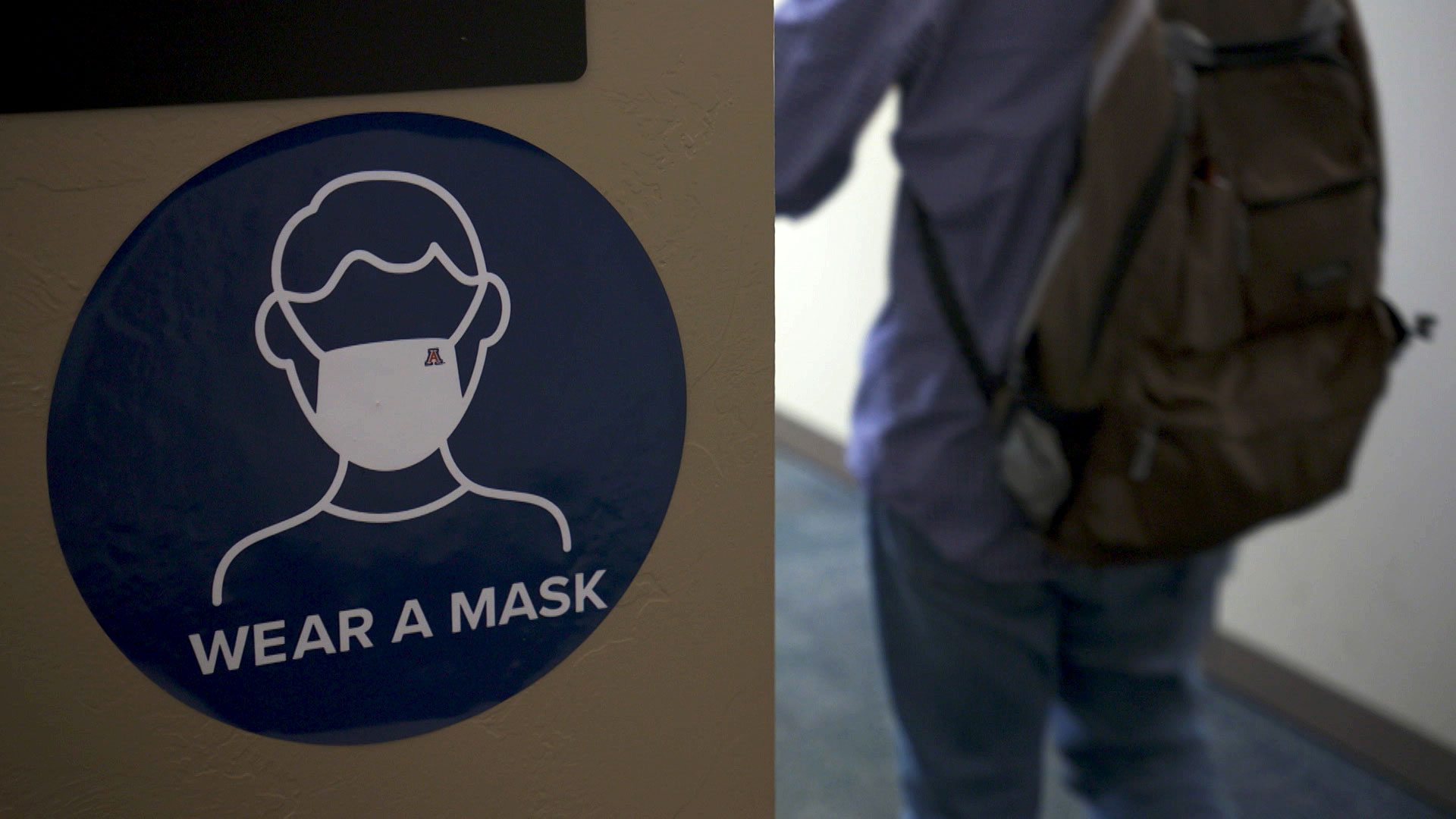 Signage inside a building at the University of Arizona promotes mask wearing on campus, July 2020.
Robert Lindberg/AZPM Staff
University of Arizona Provost Liesl Folks sent an email to the campus community Tuesday announcing the continuation of phase one of the university's reentry plan.
Phase one only allows what were deemed "essential" classes to meet in person. That phase was supposed to end after one week but has now been extended until at least Sept. 4.
Phase two will allow small classes to be held in person. Like the first phase, it is supposed to last for one week before all classes, regardless of size, will be allowed to be held in person.
UA officials said they made the decision to delay the start of phase two so they have time to gather more COVID-19 data.
So far, university officials have confirmed 31 positive COVID-19 tests out of the more than 9,000 students, faculty and staff who have been tested so far.