The University of Arizona received a $3 million grant last week to continue working with Indigenous communities to remove barriers around screenings for colorectal cancer, the second-most diagnosed cancer and the third-most common cause of cancer-related deaths in the U.S.
The University of Arizona Cancer Center received the grant from the National Cancer Institute via the Cancer Moonshot Initiative, a project designed to increase cancer research. The center has applied and received previous grants to work with seven clinics that serve rural and urban Indigenous communities. Public health professor Jennifer Hatcher is the principal investigator of the program in Arizona. She said decreasing challenges to screening can save lives. She said the screening rate for Indigenous Americans in Arizona between the ages of 50-75 is as low as 25%, whereas the rate for the general U.S. population is approximately 80% .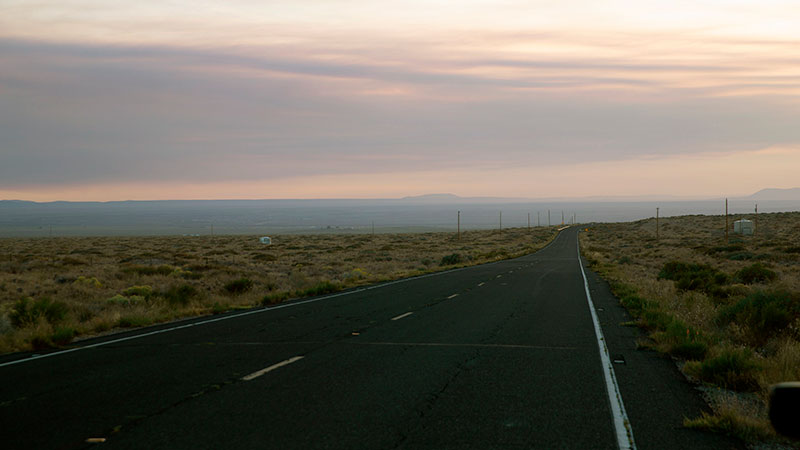 VIEW LARGER The Hopi Reservation in northeastern Arizona covers 2,532 square miles and is surrounded by the vast Navajo Nation Reservation. A UA program is working with seven clinics from the Navajo Nation and the Phoenix and Tucson areas to identify barriers to cancer screenings for Indigenous communities.

Madeline Ackley/Cronkite News
"Often people who are Indigenous are diagnosed at late stages, which means they're more likely to die from the cancer than those who are diagnosed at early stages," Hatcher said.
Hatcher said it's the second-leading cause of cancer-related death among Indigenous people.
She said the center is working with seven clinics from the Navajo Nation and the Phoenix and Tucson areas to identify what's stopping people from getting a screening.
She said barriers in rural tribal lands can be as simple as access to health care or a lack of comprehensive care. But it's also important to note approximately 67% of Native Americans live in urban areas, and that presents similar and distinct challenges.
Hatcher said the center is seeing that clinics with health care workers from outside of a tribal culture struggle with language and cultural barriers. To remedy that, the center is going to use the grant money to translate promotional screening materials into multiple languages and work with community liaisons or peer educators.
"People who are within those communities who understand the culture, who speak the language and understand it, who are familiar with what the cultural barriers would be and can help to navigate those barriers while we're familiar with what the system's barriers are, and we can help with that," Hatcher said.
She said addressing some of those "systems barriers" could be help with electronic record keeping or educating providers about what colorectal cancer test is best or when a patient needs to be referred to someone else.
"Whatever the barriers within that clinic are, we work to help remove those barriers, so that people can flow through that clinic and all the way to the screening," Hatcher said.
She said they'll be promoting fecal immunology tests, which are basically a card the patients adhere their stool sample to before sending it into a lab. She says this method can be done at people's homes and is less invasive, but it's also a yearly test. She said the more common option is a more invasive colonoscopy that's done every 10 years, but access to these is rare in rural communities. She said they are working with local gastroenterologists to perform colonoscopies when necessary.
"We're promoting screening for colorectal cancer on all fronts," Hatcher said.