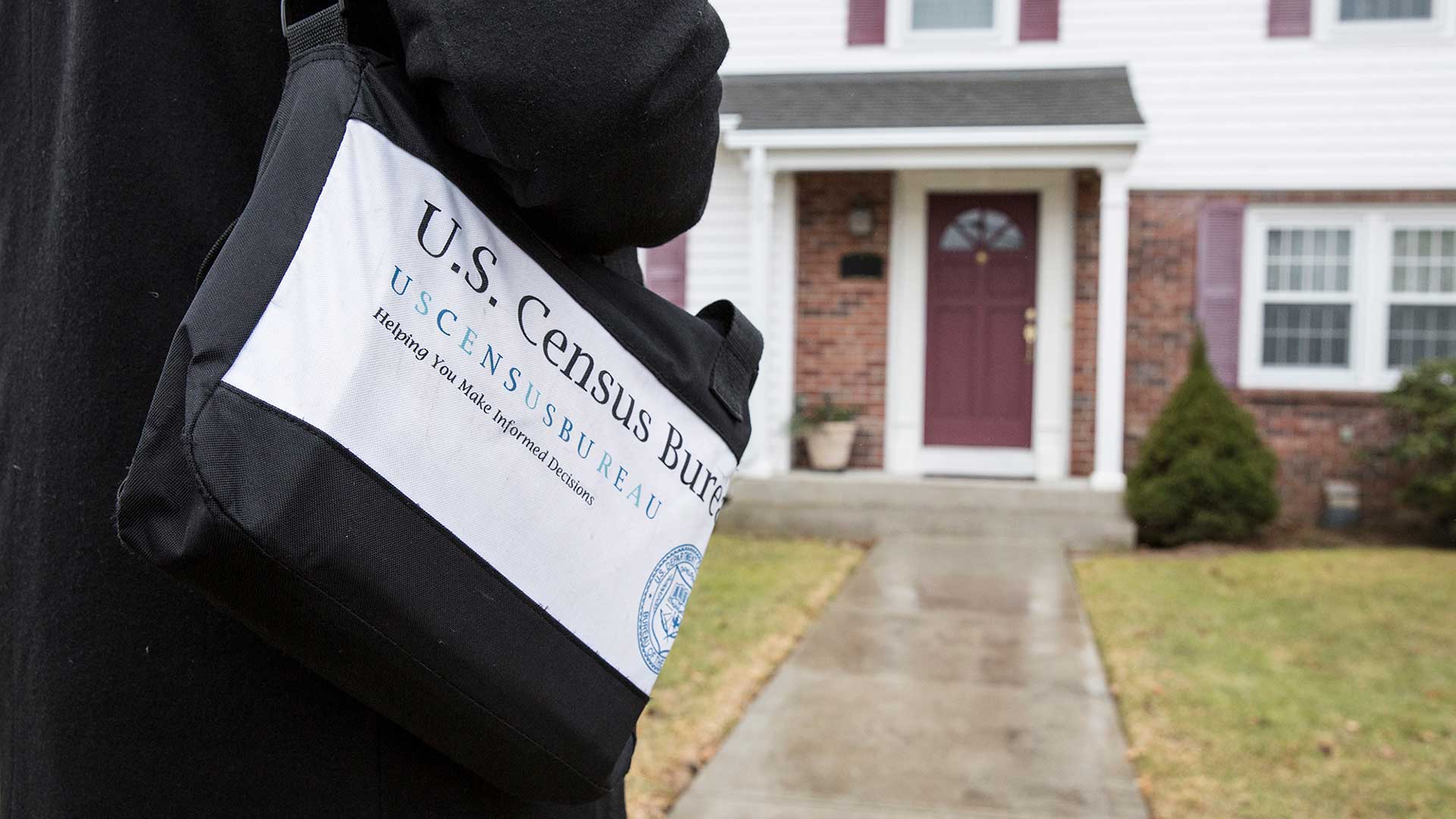 Census Day is April 1, and the snapshot of where Americans live impacts billions of dollars of funding each year.
Courtesy Census Bureau
The U.S. Census Bureau started sending workers to households that haven't responded to the questionnaire Tuesday, almost three months later than originally planned. With the 2020 Census wrapping up a month early, the bureau still has a lot of people left to count in Arizona.
The entire census timeline was delayed by the coronavirus pandemic--except for the deadline, according to an announcement last week by Census Bureau administrator Steven Dillingham. While the bureau had planned to wrap up the count on Oct. 31, they will now have to finish Sept. 30.
Three in five households in Arizona have responded to the census. That's just under the national average, but it's not uniform across the state.
Three in four people in Apache County are Native American, but fewer than one household in five have responded. Experts watching the census say the new deadline means there might not be enough time left to count everybody.
The results will guide over $700 million in federal funding for social services, transportation projects and more. They'll also determine the size of legislative and congressional districts when they're redrawn next year. An undercount could leave communities without funding to support infrastructure or housing needs.
Rural areas, as well as areas with higher Latino and Black populations, have lower response rates, while white areas have higher rates.
That means when it comes to allocating political representation and federal funding, communities that lean white and urban could end up getting more power and money than they otherwise would.
For example, Oro Valley has the highest response rate of any municipality in the state with 75.9% of households responding. The town of 46,000 is 89% white and has a median income of $76,484, according to the Census Bureau.