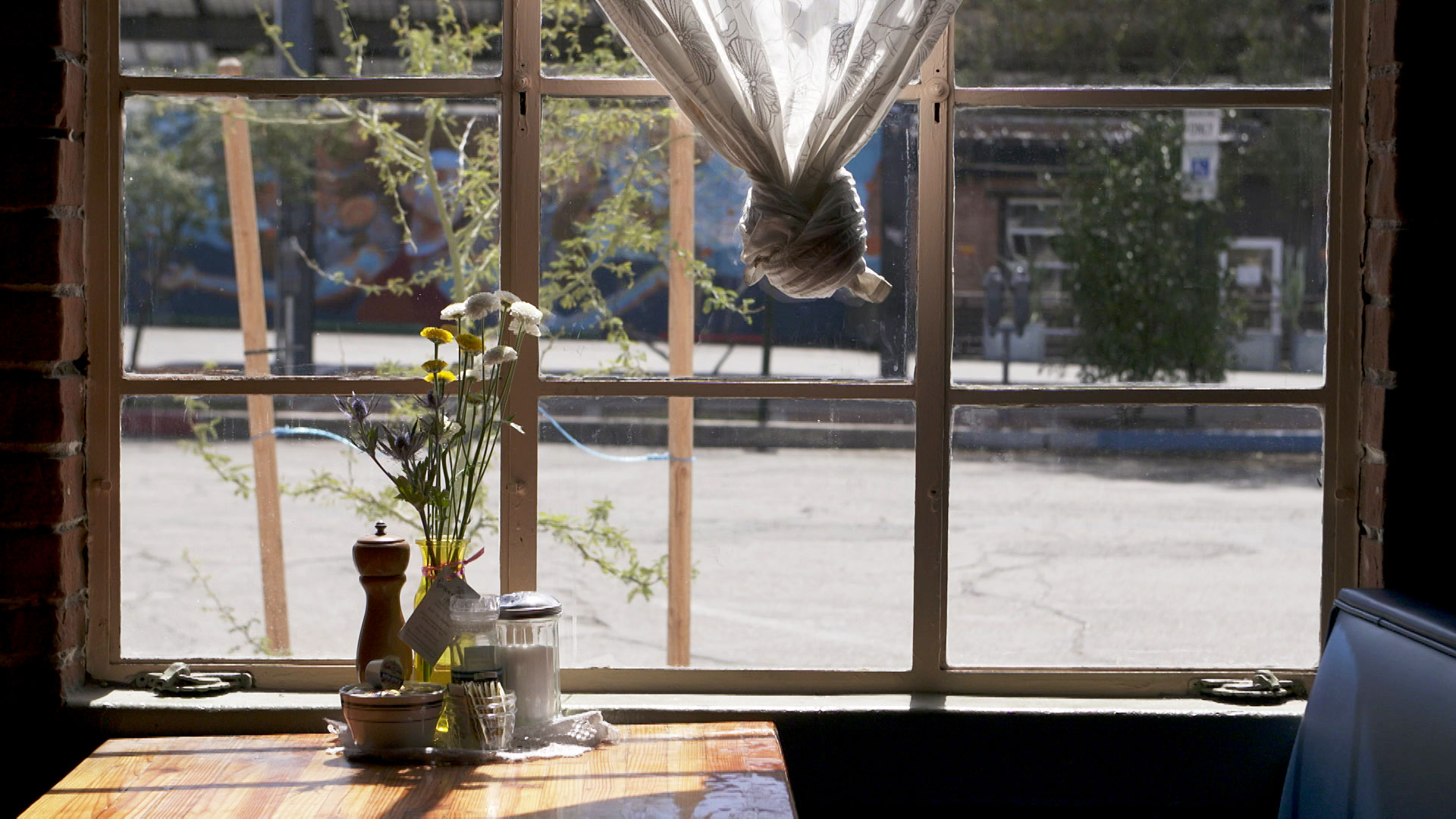 An empty table at TallBoys Breakfast Bar in Tucson in March 2020 shortly before the owner decided to close amid growing concerns about the coronavirus pandemic.
Andrew Brown/AZPM Staff
Gov. Doug Ducey's executive order pausing the operations of bars, theaters and water parks will continue for the time being, but today his office laid out benchmarks for how those businesses can reopen as coronavirus spread lessens.
In recent weeks, Arizona has slowly seen its coronavirus case counts decline, and seen small decreases in the use of hospital beds, pointing to a slowing of the pandemic's spread.
In a Monday briefing, Arizona Department of Health Services Director Cara Christ explained that the benchmarks for these businesses will work similar to those her department released last week for school reopenings, with three metrics that have to be met on a county level including percent positivity and cases per 100,000 people.
ADHS released a business-specific dashboard and a process for businesses to follow to prove that they have met necessary requirements and guidance on safety protocols specific to the type of business. Businesses that were closed under the governor's previous executive order have to apply to reopen and attest to follow these new guidelines, which the governor's office said will allow for enforcement of the rules.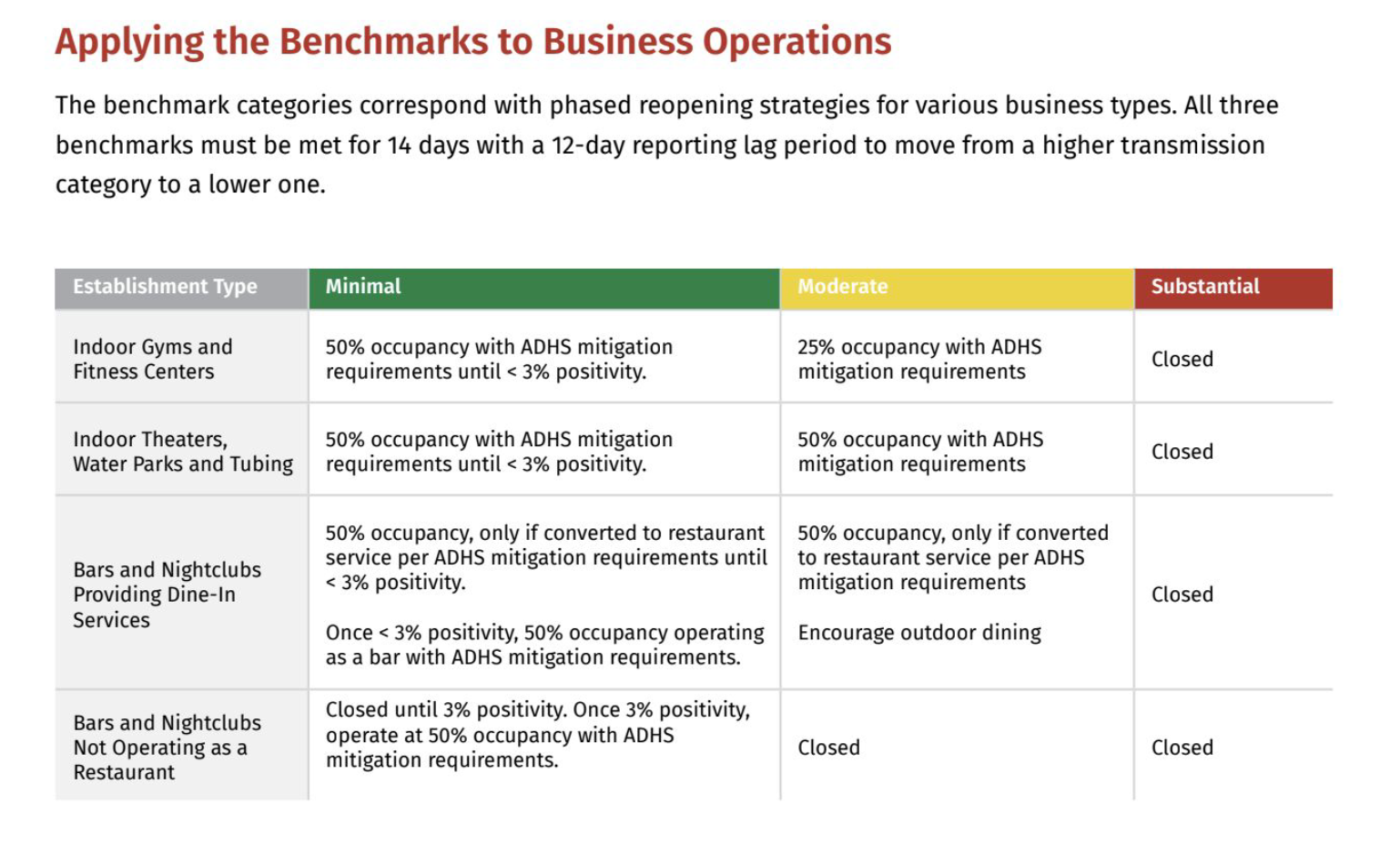 VIEW LARGER Benchmarks for the reopening of businesses closed by Gov. Doug Ducey in June, released Aug. 10 by ADHS.

Courtesy ADHS
Bars and nightclubs have a stricter set of benchmarks than the other businesses. However, bars and clubs that have food service permits and can operate as a restaurant will be allowed to reopen under those guidelines until they reach the lowest grade of restrictions. Nightclubs and bars will only be allowed to reopen in their traditional format when community spread is down to 3% positivity or less.

Christ said that 3% threshold could change if a vaccine becomes available or positivity is not dropping below that number. State officials said the positivity rate comes from White House guidance.
If a community sees an increase in transmission rates after reaching the moderate level, Christ said the state will work with the local health department to determine whether or not the businesses need to close again or have additional modifications put into place for operations.
Businesses in places that haven't met the community transmission guidelines won't be allowed to apply online but can appeal to the state directly and ask them to review the request, with options to appeal. Christ said this due process complies with the recent order from a Maricopa County judge regarding the closure of gyms in Arizona.
Christ said that Pima and Maricopa counties are still a ways from reaching the "moderate" level of spread, though she said it may be just a matter of weeks until that changes.