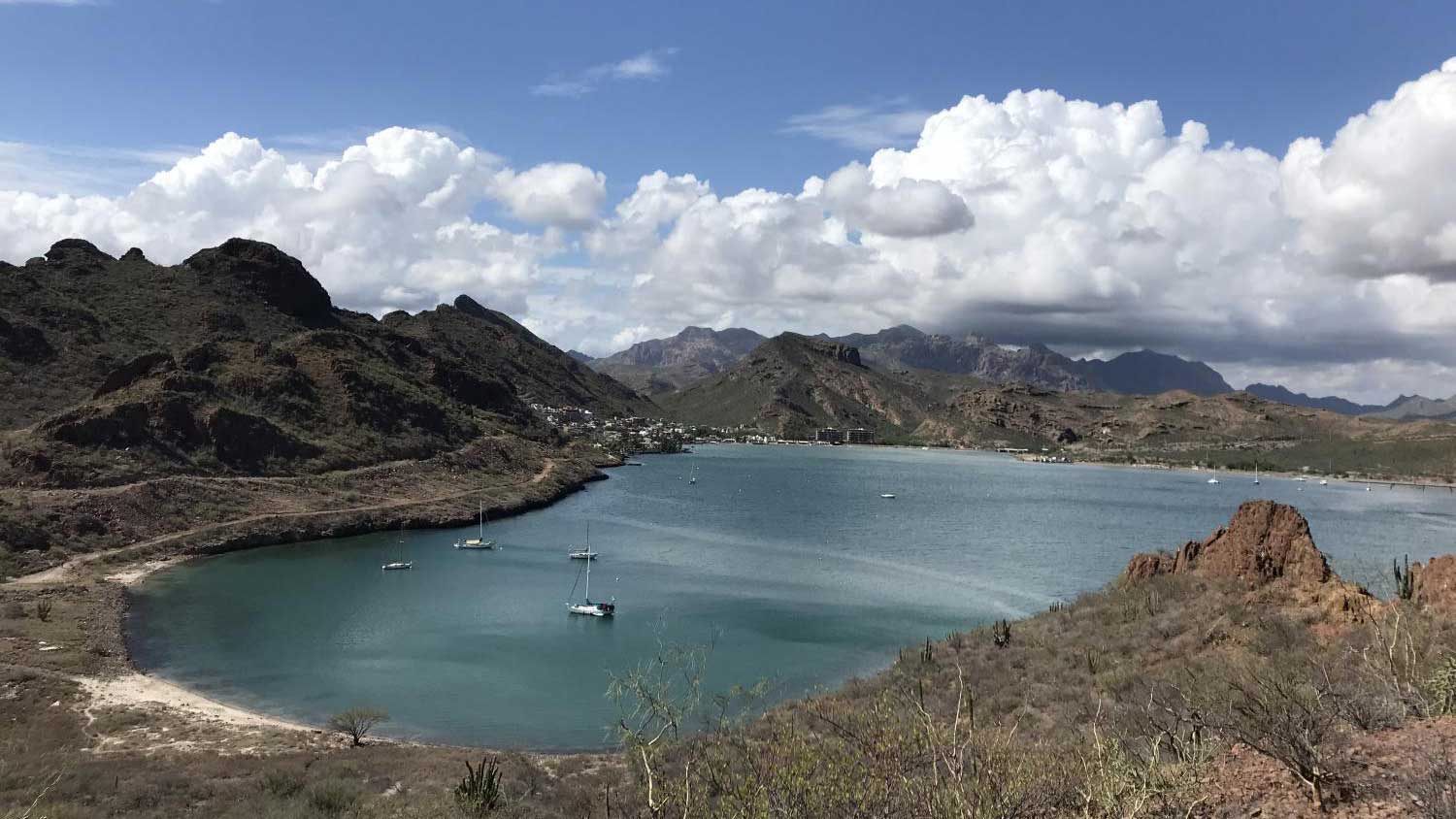 VIEW LARGER Beaches in San Carlos and Guaymas, Sonora, are set to reopen to locals and tourists by July 25, 2020.

Kendal Blust/Fronteras Desk
HERMOSILLO — Last week, Mexico's federal government lowered the coronavirus risk level in neighboring Sonora, Mexico. Despite pushback from state health authorities, parts of the state are now reopening, including some of its beaches.
On Tuesday, the Conventions and Visitors Office in San Carlos announced on social media that its beaches were reopening — with some limits. Visitors must social distance and use face coverings, can't bring alcohol and will have to pack up by 6 p.m.
"The beaches will are open with schedules and health protocol measures," said Public Safety Coordinator Mario Madueño.
He said Guaymas and San Carlos beaches will be open for both locals and visitors by the weekend — though he admitted official permission from the state is still pending.
"We are waiting for the official bulletin from the state," he said.
Madueno said federal, state and local law enforcement will be ensuring that safety measures are followed as the beaches reopen, and anyone who isn't taking precautions will have to leave, adding that protecting the community from coronavirus is a matter of everyone doing their part to follow well-established health guidelines like hand-washing, distancing and mask-wearing.
"Help us stay safe," he said. "We have to do it together.
Further north, the popular beach town Rocky Point welcomed tourists back weeks ago. But so far they've been stuck on the sand, since beaches are federal property and entering the water was still prohibited while Sonora was considered to be at the highest level of coronavirus risk. Now, leaders in Rocky Point have laid out a detailed plan to reopen beaches on Aug. 1.

Fronteras Desk
is a
KJZZ
project covering important stories in an expanse stretching from Northern Arizona deep into northwestern Mexico.