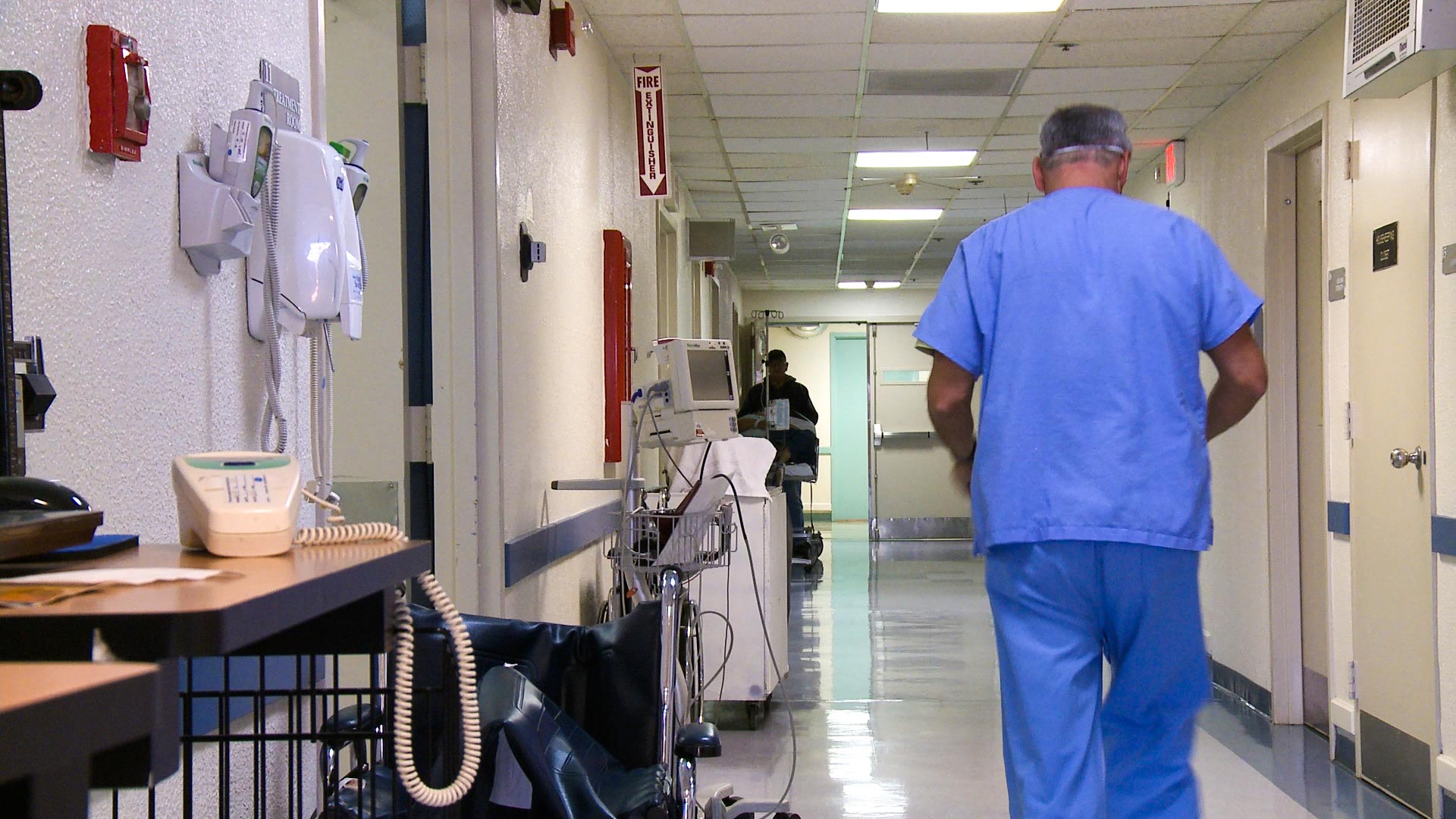 File photo of a hospital hallway.
AZPM Staff
Hospitals in Pima County had 32 ICU beds available out of a total of 357 as of Thursday afternoon, according to the Pima County Department of Health.

More than 300 beds were in use, a number that remained steady throughout the week, according to the county data. On Tuesday, fewer than two-dozen ICU beds were available.
Regular hospital beds were also nearing capacity in Pima County, with fewer than 130 of the total beds available.
Wednesday was the week's biggest day for COVID-19 hospital admissions in the county. On that day, 70 people were admitted to the hospital. During the rest of the week that number was between 38 and 57. Hospital discharges showed a slight increase during the second half of the week but were still being outpaced by admissions.
The county had more than 100 ventilators available, though COVID related demand for those is increasing.
More than 11,000 COVID-19 cases had been confirmed in Pima County with 326 deaths as of Saturday, July 11. Pima County's case count is second only to Maricopa County, where nearly 80,000 cases had been confirmed.