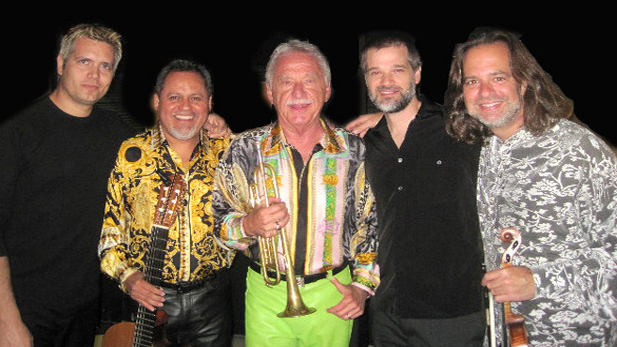 Doc Severinsen and his newest group, the San Miguel 5, play a show with the Tucson Symphony on January 14th

Courtesy Gil Gutiérrez
Doc Severinsen was one of the most well-known personalities on American television, serving as the band leader on The Tonight Show with Johnny Carson from 1967 to 1992.
These days, the master trumpeter eschews retirement, and instead travels the world with a group called The San Miguel 5, spreading his love for Latin-flavored jazz, and a repertoire including both Django Reinhardt-style Gypsy music and compositions by Astor Piazzolla.
Doc was born in Arlington, Oregon in 1927, and he got his lifelong nickname from being called "Little Doc" because he was the son of a dentist. His musical career started at the age of seven, when he was already so accomplished on the trumpet that he was invited to join Arlington's high school band. He's been playing in a variety of settings and styles ever since, and even though he was thinking of retiring to Mexico 2006, it didn't take him long to find a band there that he wanted to join.
The Tucson Symphony Orchestra presents Doc Severinsen and The San Miguel 5 onstage next Saturday, January 14th, 2012 to play a concert of acoustic jazz standards mixed with Latin spice.
Listen:
The Tucson Symphony is an underwriter of Arizona Public Media.