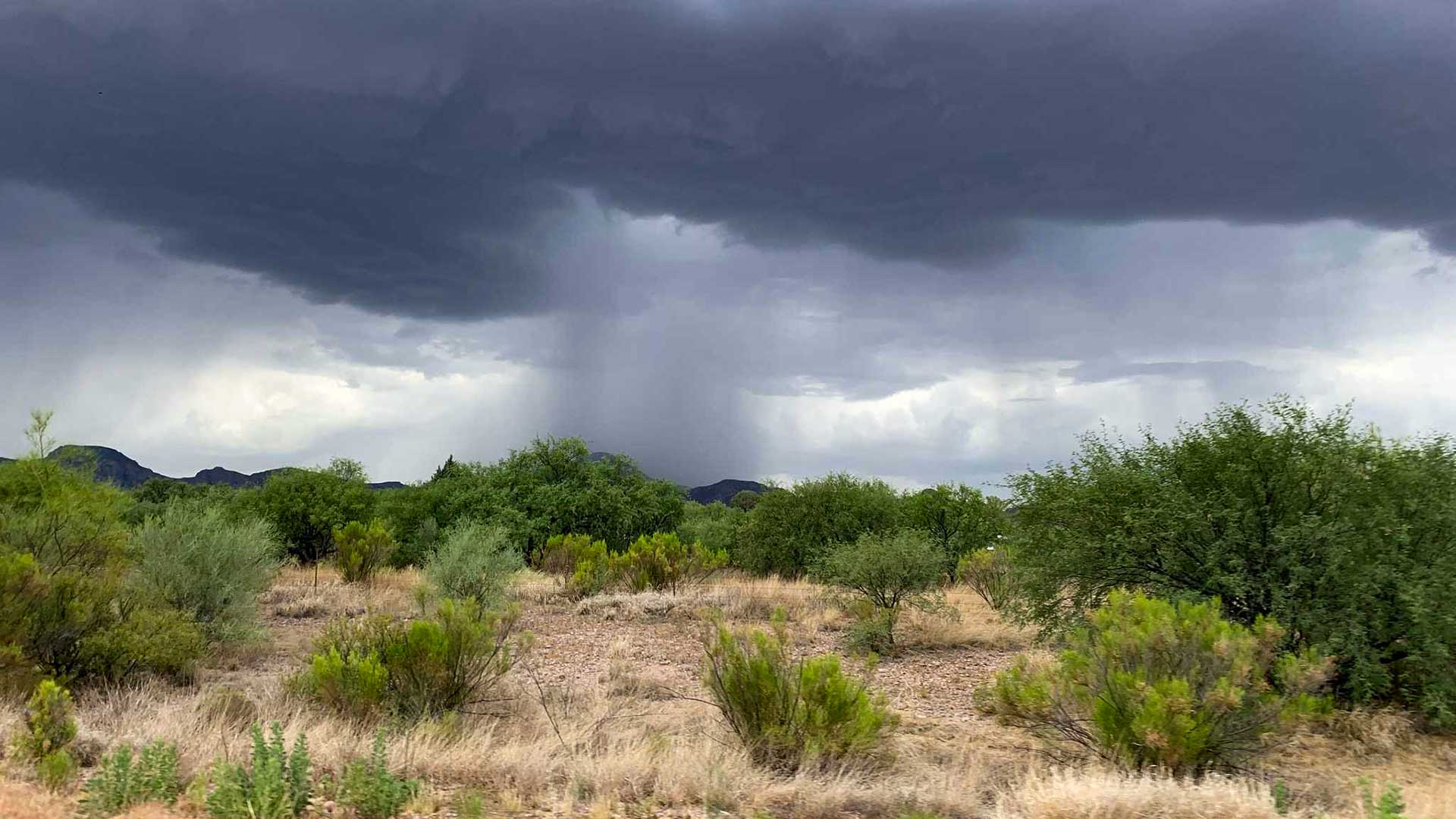 Rain clouds near Tubac, July 2019.
Mitchell Riley/AZPM
It is monsoon awareness week. This year's monsoon begins June 15 and runs until September 30.
Weather experts define the monsoon as a wind shift that brings increased moisture into Arizona along with a daily chance for thunderstorms. National Weather Service meteorologist Ken Drozd notes people staying at home during the coronavirus pandemic can make sure their house is secure from high winds and heavy rain.

"Close your garage door and do not let those winds get in because that could lead to a roof being lifted off. If you have carports make sure they are secured," he said.
Drozd emphasizes downburst or microburst winds can come from any thunderstorm, damaging trees and downing power lines. He suggests making sure your house is supplied to deal with power outages ahead of the monsoon.