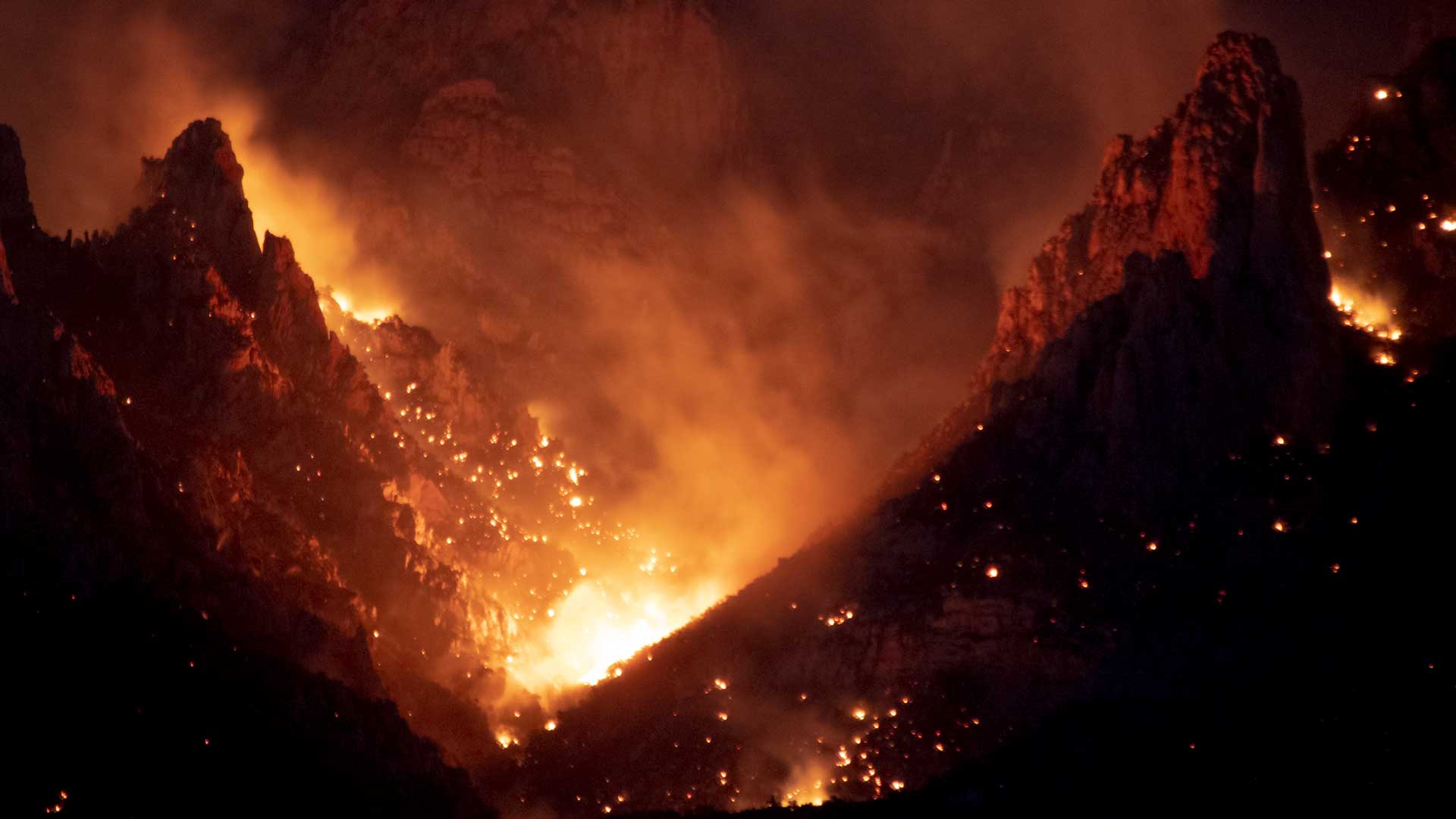 The Bighorn Fire burns in the Pusch Ridge Wilderness near Oro Valley on June 7, 2020.
Christopher Conover/AZPM
The Pima County Department of Environmental Quality (PDEQ) has issued an Air Quality Health Watch caused by the Bighorn Fire. The potential for elevated levels of particulate matter and ground-level ozone is high in areas near the fire and beyond, depending on wind conditions.
The U.S. Forest Service says smoke will continue to settle into valleys and washes overnight and lift in the mornings after the sun rises and warms up the surrounding air. They believe during Thursday and Friday evenings, smoke will pinwheel clockwise and swing through Tucson beginning around 6:00-8:00 p.m.
PDEQ encourages children, older adults and those with heart or lung disease to be cautious and understand that if they can smell smoke, they are breathing smoke. These at-risk individuals are encouraged to reduce their level of exertion and avoid outside activities to decrease the amount of air pollution they breathe into their lungs.