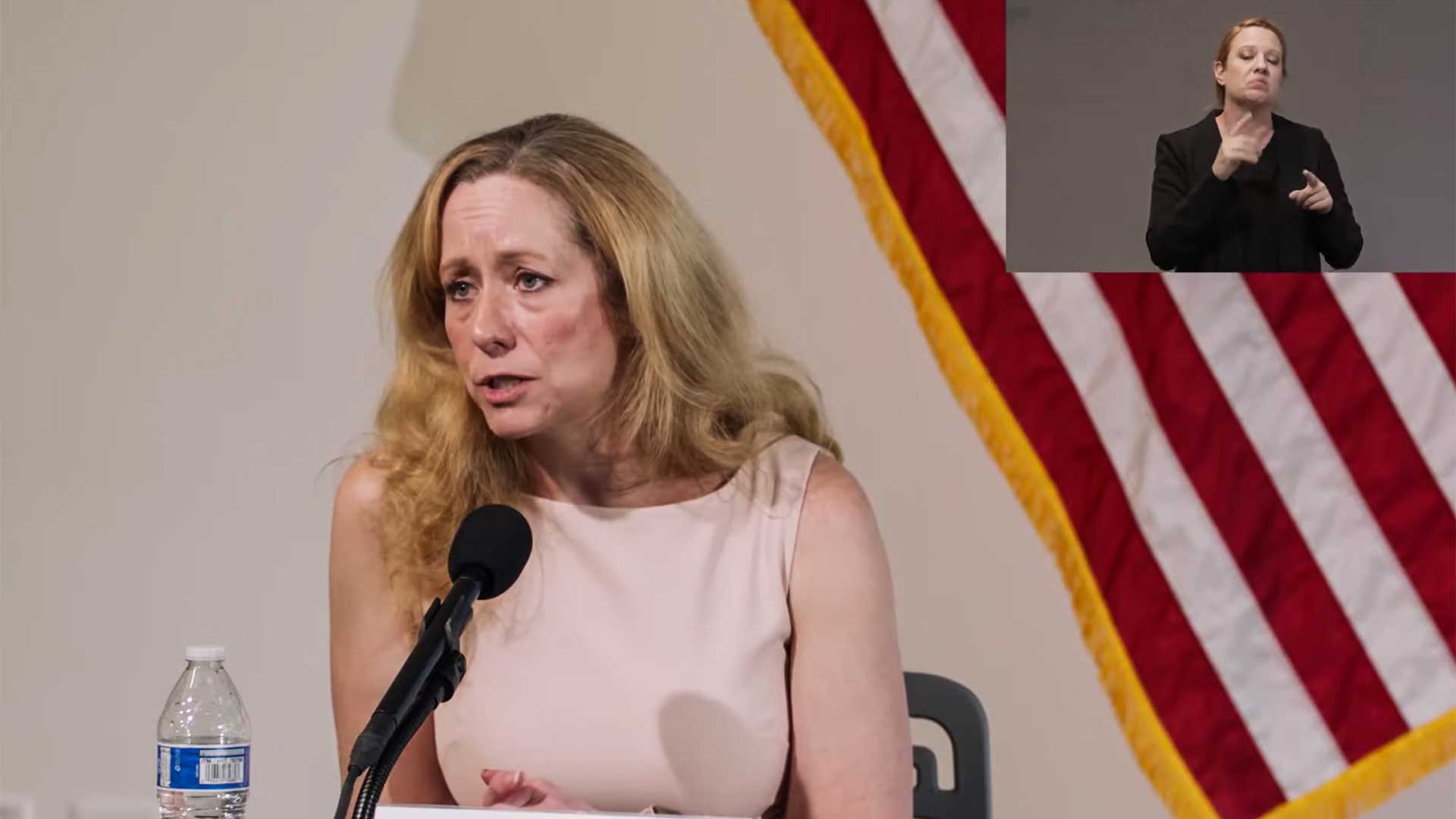 ADHS Director Cara Christ, June 4, 2020.
Office of the Arizona Governor/YouTube
Arizona Department of Health Services Director Cara Christ sent a letter to hospitals Saturday reminding them of the emergency plan outlined in an executive order issued by Gov. Doug Ducey in March.
The order directed hospitals to be able to expand their capacity by 25% to deal with a surge in COVID-19 cases.
Christ's letter came one day after Banner Health held a news conference to announce they were nearing capacity. Over the weekend, Banner added that they are running out of a specific kind of ventilator.
The letter from the state's top doctor was greeted by a terse statement from Banner in which they said they put their emergency plan in place in March.
On May 15, Gov. Ducey let his stay-at-home order expire. Since then the state has seen a spike in COVID-19 cases, especially hospitalizations.
Currently, more than 1,200 people are hospitalized in Arizona due to COVID-10. Two weeks ago, that number was closer to 800 people.
In Pima County, hospitals are coping according to the head of the health department Dr. Theresa Cullen.
She said cases, however, are rising and that is a precursor to a surge in hospitalizations.
"What we normally saw was about 30-50 cases a day, for the past 5-7 days we've had consistently higher numbers including some days that have been in the high 100s, low 200s cases," said Cullen.
Gov. Ducey said last week that an increase in cases was expected when he let the stay-at-home order expire. He said that is why he ordered hospitals to have surge capacity.
On Monday, 77% of the ICU beds in the state were in use. That figure does not include beds that are part of surge capacity. Not counting the surge beds is a new way of calculating the numbers, according to the state.
At the end of her letter, Christ told hospitals that communications is key to getting through the crisis.