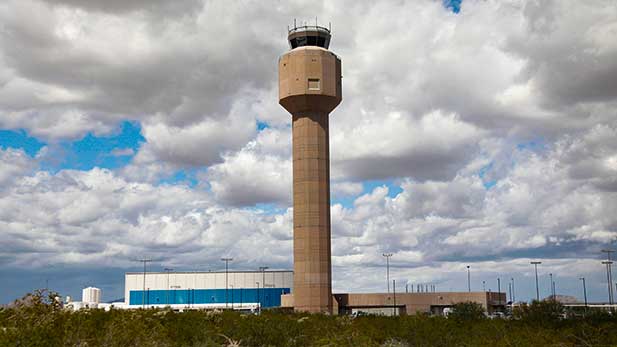 VIEW LARGER File photo of the tower at Tucson International Airport.

Zac Ziegler/AZPM
Tucson International Airport will require face masks for nearly everyone starting Saturday. The new rule applies to all who enter the airport, whether they're employees, passengers or visitors.

An airport news release allows some exceptions, such as children younger than 2 and people with disabilities. Masks can also be removed while eating at the airport.

The order comes two days after Sky Harbor in Phoenix began requiring face coverings. Tucson airport officials say their passenger traffic is still well below normal because of the COVID-19 pandemic, but it is rising faster than the national average. That makes social distancing more difficult.