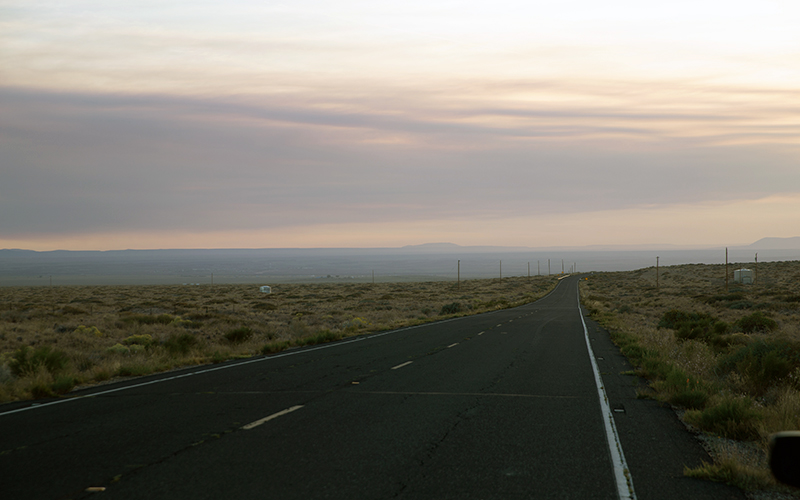 VIEW LARGER The Hopi Reservation in northeastern Arizona covers 2,532 square miles and is surrounded by the vast Navajo Nation Reservation.

Madeline Ackley/Cronkite News
The U.S. House of Representatives passed the $3 trillion HEROES Act Friday, which includes $20 billion for tribal governments for COVID-19 related costs and $4 billion for tribal provisions.
Some of the provisions included were $2.1 billion for Indian Health Services, which is responsible for providing tribal members with health care; $900 million to the Bureau of Indian Affairs to address crowded housing, hygiene and sanitation issues; and $4 million for Violence Against Women Act programs, according to a press release from U.S. Rep. Raúl Grijalva.
Grijalva, who represents Arizona's 3rd Congressional District, said these funds are needed to address the pandemic and the high mortality rates of tribal citizens during it. He said members of Congress also wanted to acknowledge the social "pre-existing conditions," like a lack of clean water, overcrowded homes, access to health care and more. He said the infrastructure needed to respond to the pandemic wasn't there, and that these issues won't go away without investment from the federal government.
"Those of us that are keenly aware of what's going on and how everything is changing understand that this HEROES package is a beginning, not an end," Grijalva said.
Even if someone was ignorant of these problems, he said they can't claim that now. The representative said he believes that because tribal leaders and members are united on many fronts at this time, it gives fuel to the effort to address these underlying issues. He said members of the House are ready to find solutions.
"You don't have to spend so much time arguing the point, you now can spend the time in the constructive [mindset] of how you put this together, how you put the investments together to deal with the issue," Grijalva said.
Since the majority of the funds for tribal governments from the CARES Act weren't dispersed until the sixth week after it was enacted, Grijalva said the HEROES Act will be more prescriptive. If it does become law, he said the oversight from the House Subcommittee for Indigenous Peoples of the United States that he chairs will be intense.
The Senate has yet to vote on the HEROES Act.