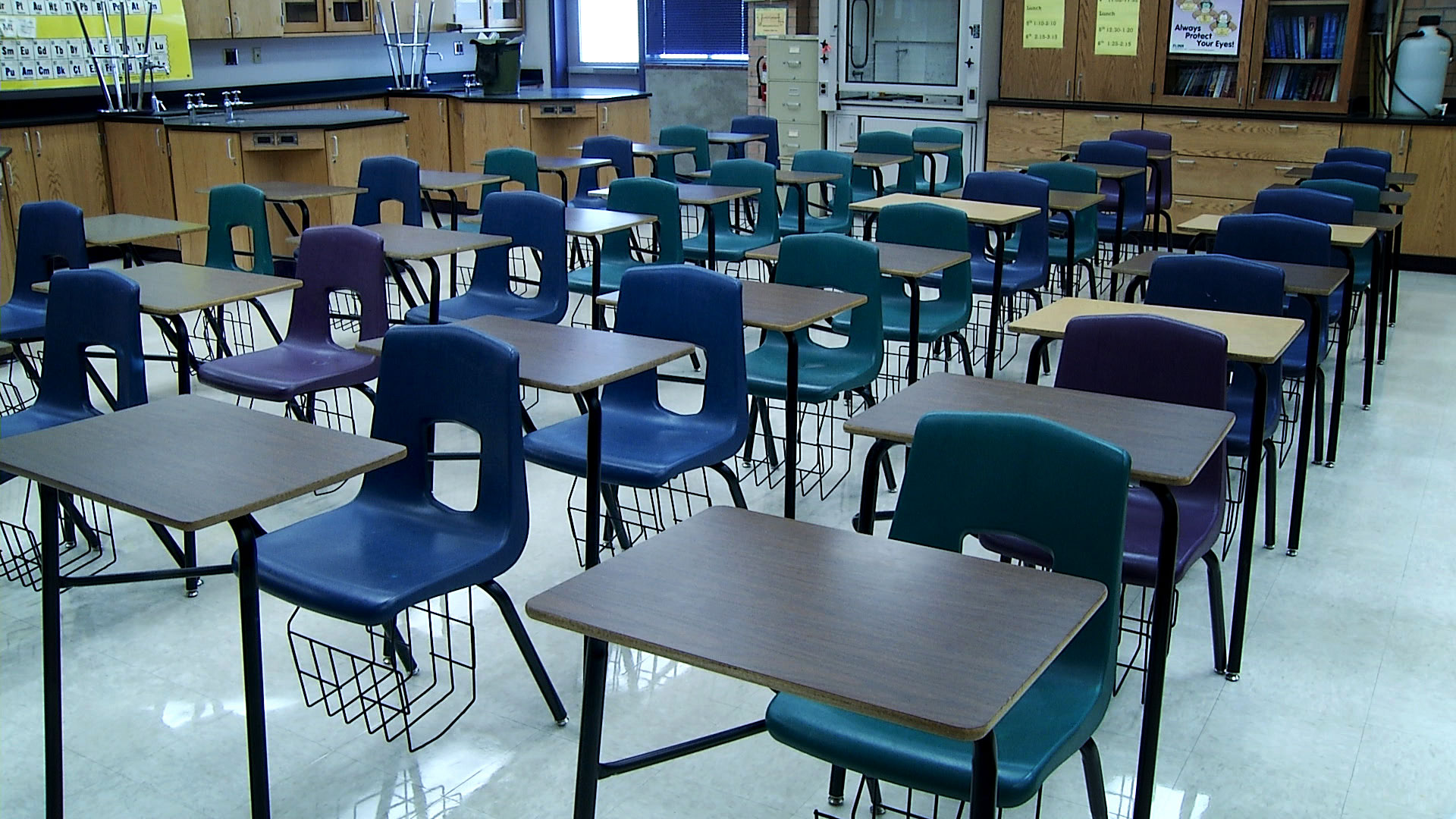 File image of an empty classroom at Sabino High School in Tucson.
AZPM Staff
In a 6-1 ruling, the Arizona Supreme Court ruled Wednesday that citizen petitions cannot use E-Qual, the system that allows legislative and other candidates to gather ballot qualification signatures electronically.
The justices did not explain their reasoning, instead saying they will issue an opinion at a later date.
The case was brought by a number of citizen initiatives that wanted to use the system since the coronavirus pandemic has made gathering petition signatures difficult.
Arizona Attorney General Mark Brnovich celebrated the ruling. In a written statement he said, "a health crisis is not an excuse to ignore the constitution."
Following the ruling, the group Save Our Schools announced it was suspending its signature-gathering operations.
"With a month and a half left until the deadline, we're looking at the reality of the situation. Coronavirus is still on the rise in Arizona, we are a volunteer network, and we simply can't ask our volunteers to put their lives at risk," said Dawn Penich-Thacker, spokesperson for Save Our Schools.
Penich-Thacker said the organization will now change its focus to candidates.
"This opens an opportunity for us to keep talking about our antiprivatization mission through electing candidates. So, we are going to really redouble our work in getting folks into the Legislature who won't vote for vouchers to begin with," said Penich-Thacker.
The Invest in Ed initiative, also a plaintiff in the case, posted on its Facebook page that they will continue their efforts to get their initiative on the ballot. Invest in Ed is backed by the Arizona Education Association.
Citizen initiatives have until the end of June to collect about 240,000 signatures to qualify for the ballot.