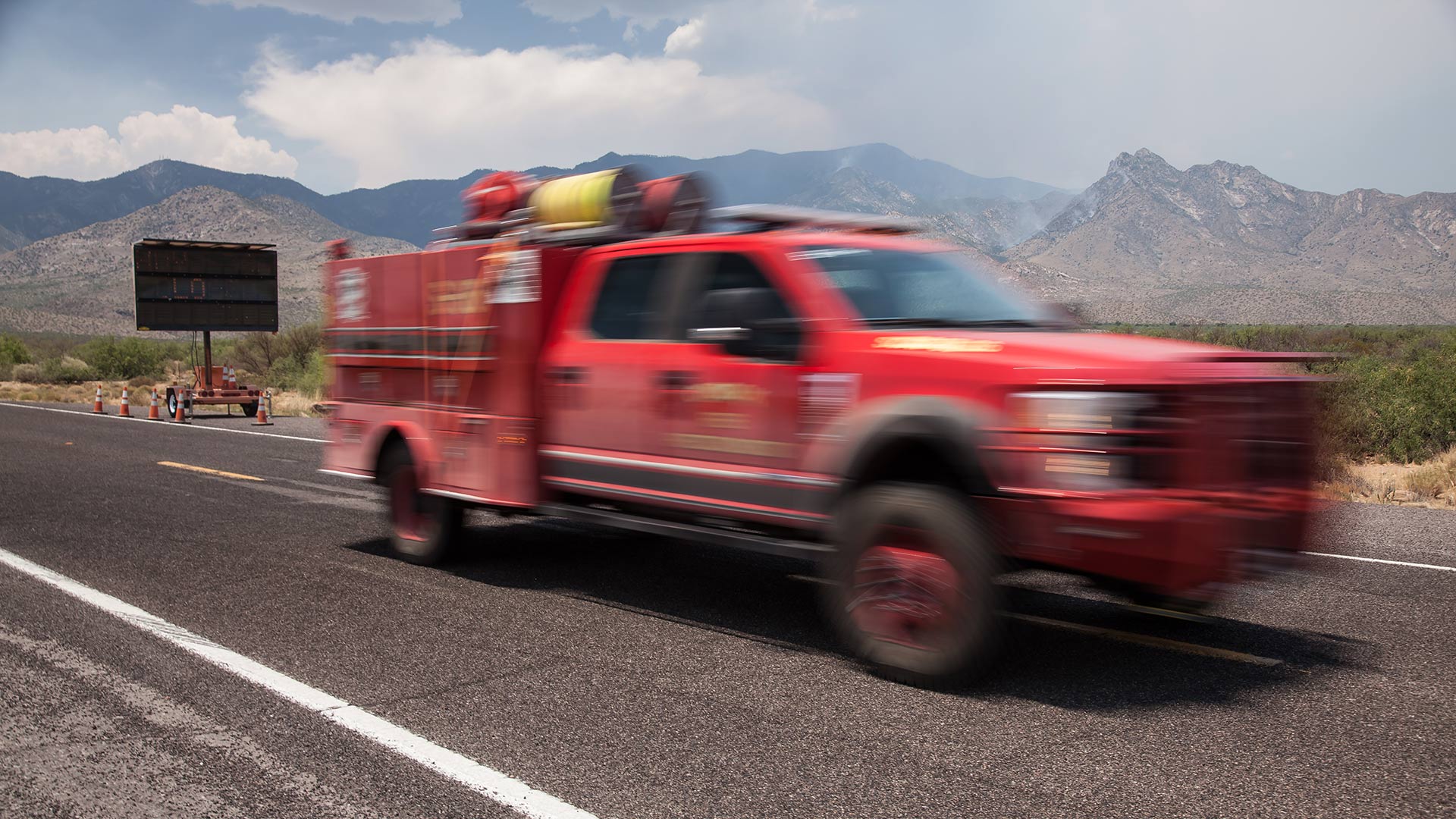 A fire truck returns after responding to the Frye Fire in the Pinaleño Mountains, 2017.
Steve Riggs/AZPM
Arizona could be in for a doubly dangerous summer. Besides the coronavirus pandemic, the state may be facing a very active wildfire season.

The National Interagency Fire Center's forecast map shows Arizona with above-normal chance of wildfires from now through July. State fire management officer John Truett says grasses watered by abundant winter rain are now drying out and setting up a heavy fuel load.

"Even up in the northern part of the state, with the heat wave up there, we're already seeing our fuels dry out faster than the normal. And we're already seeing fires up at 9,000 feet, which are about a good two, three, four weeks ahead of schedule, so that kind of concerns us. Comparing this to last year, everything's ready to burn, so we're going to get very active throughout the state at once." Truett said.
Adding to Truett's concerns, firefighter trainees are arriving at training camp after months of being cooped up by the quarantine.
"They're not coming in as competent as we usually expect them to. There's a little confusion initially on the fireground. That confusion really bothers me and it worries me that that we're going to compromise firefighter safety," Truett added.
Truett says firefighters could get very active throughout the entire state this summer, with fires burning at both high and low elevations.