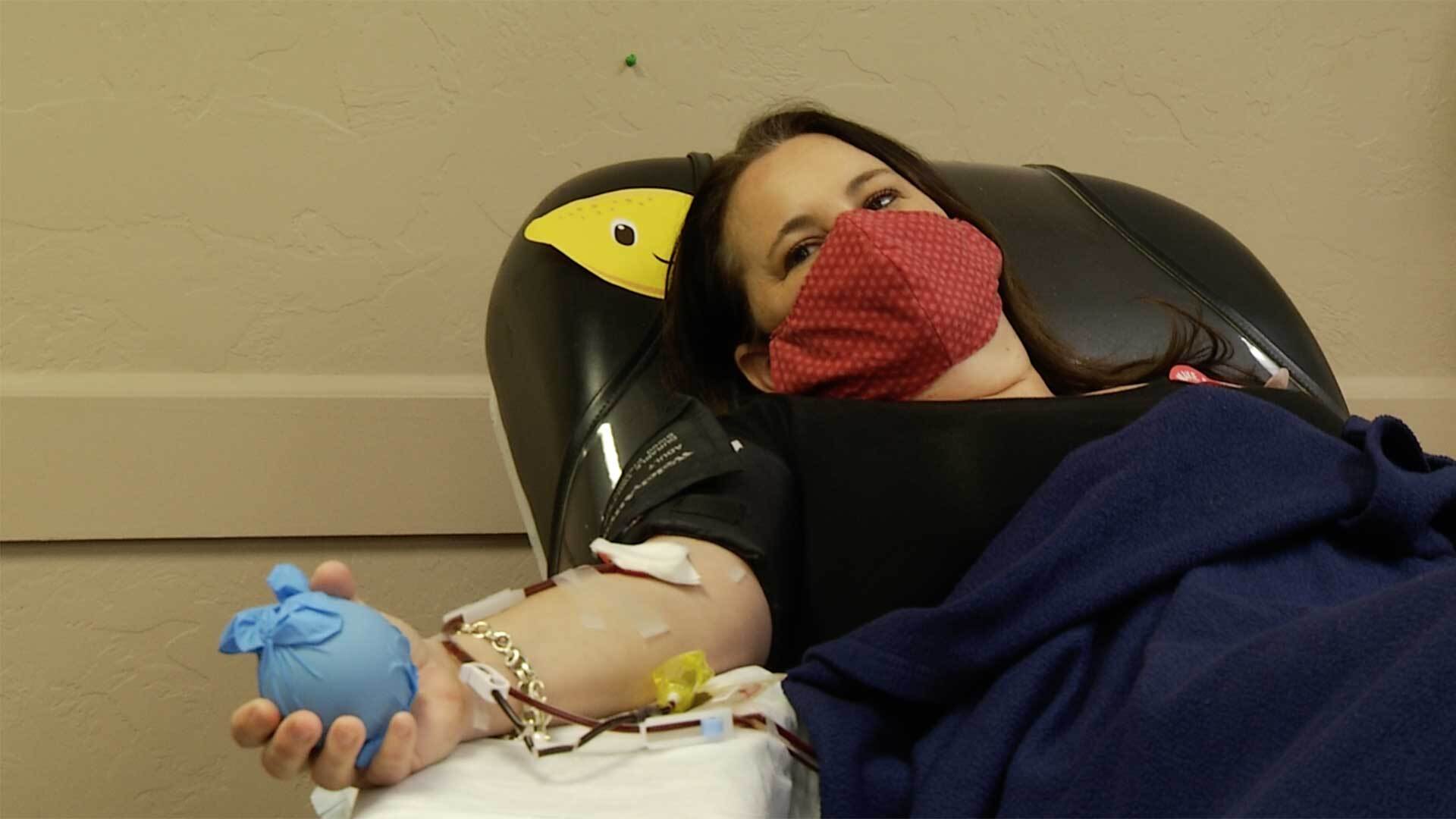 Blood donor Paula Sommers survived a week-long bout with COVID-19 last month.
AZPM
A Tucsonan is giving back after recovering from a fight with the coronavirus.
Paula Sommers is donating plasma to help doctors discover antibody information that can help in the battle against COVID-19.
Sommers made a successful recovery after seven days. She says people should continue to take precautions for themselves and for others who have health challenges.
"Any underlying health issues, diabetes, high blood pressure, you know, you don't want to test that," she said.
Sommers returned from a trip to New York in mid-March and decided to self-quarantine. She started to feel COVID-19 symptoms, got tested and learned she had the coronavirus a few days later.
Sommers recognizes that her case is not unique.
"I was fortunate," she admits. "I think there are a lot more of us out there."
Sommers called her experience with COVID-19 a hundred times worse than the flu. Her advice to others includes taking coronavirus precautions like staying home whenever possible and wearing a mask if you do need to go out.