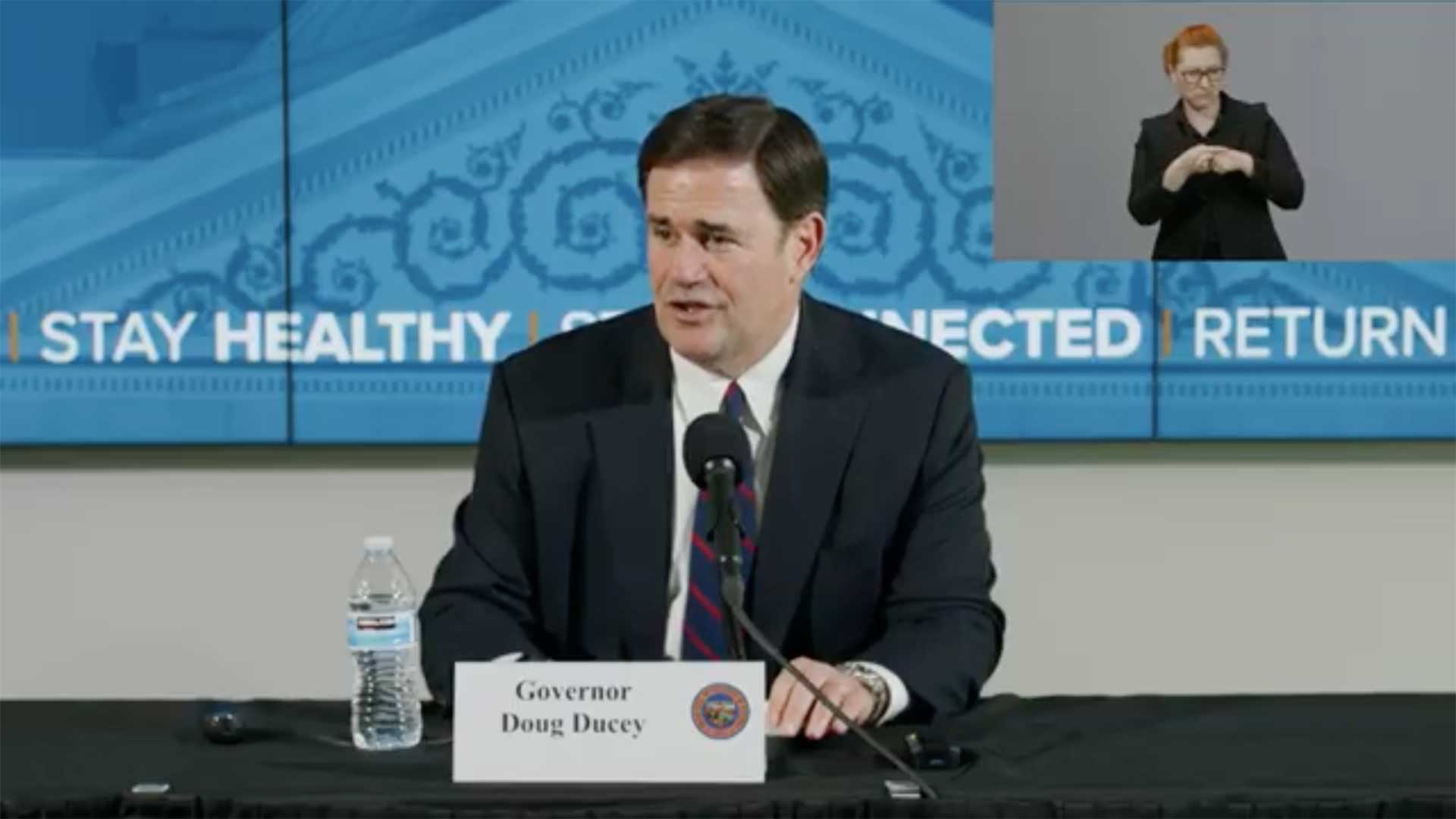 Arizona Gov. Doug Ducey on May 4 announces a plan to open up certain businesses in the state in an effort to restart the economy following coronavirus restrictions on businesses.
Office of the Arizona Governor
This story will be updated.
Gov. Doug Ducey on Monday announced dates for certain businesses to reopen and services to resume in an effort to get the economy moving following restrictions in place due to COVID-19.
Among those was the announcement that dine-in services at restaurants could begin again starting Monday, May 11. Citing a downward trajectory of certain trends and an ongoing effort to expand testing in the state, the governor said barber shops and salons could reopen Friday, May 8. He said he'll be working next with the fitness industry as well as hotels and motels.
Ducey said the reopening would be a step-by-step process. He reiterated toward the end of his announcement that the stay-at-home order would continue to be in effect until May 15, despite that date coming after the target resumption of dine-in services.
In the announcement, the governor said testing will also increase for inmates and staff at correctional facilities. Ducey issued an executive order requiring families to be notified if an assisted care facility has a positive case, and allowing families seeking to move a loved one to another facility to query the new facility about its COVID status.
Around the time Arizona was beginning a three-weekend so-called "testing blitz," it ranked last in the country in terms of rate of testing of the population, according to data from the COVID Tracking Project.
Ducey said all businesses would need to follow CDC guidelines regarding spacing and capacity. He encouraged people considered vulnerable to continue to stay home, and encouraged all to continue practicing safe hygiene practices including wearing a mask, frequently washing hands and avoiding touching your face.