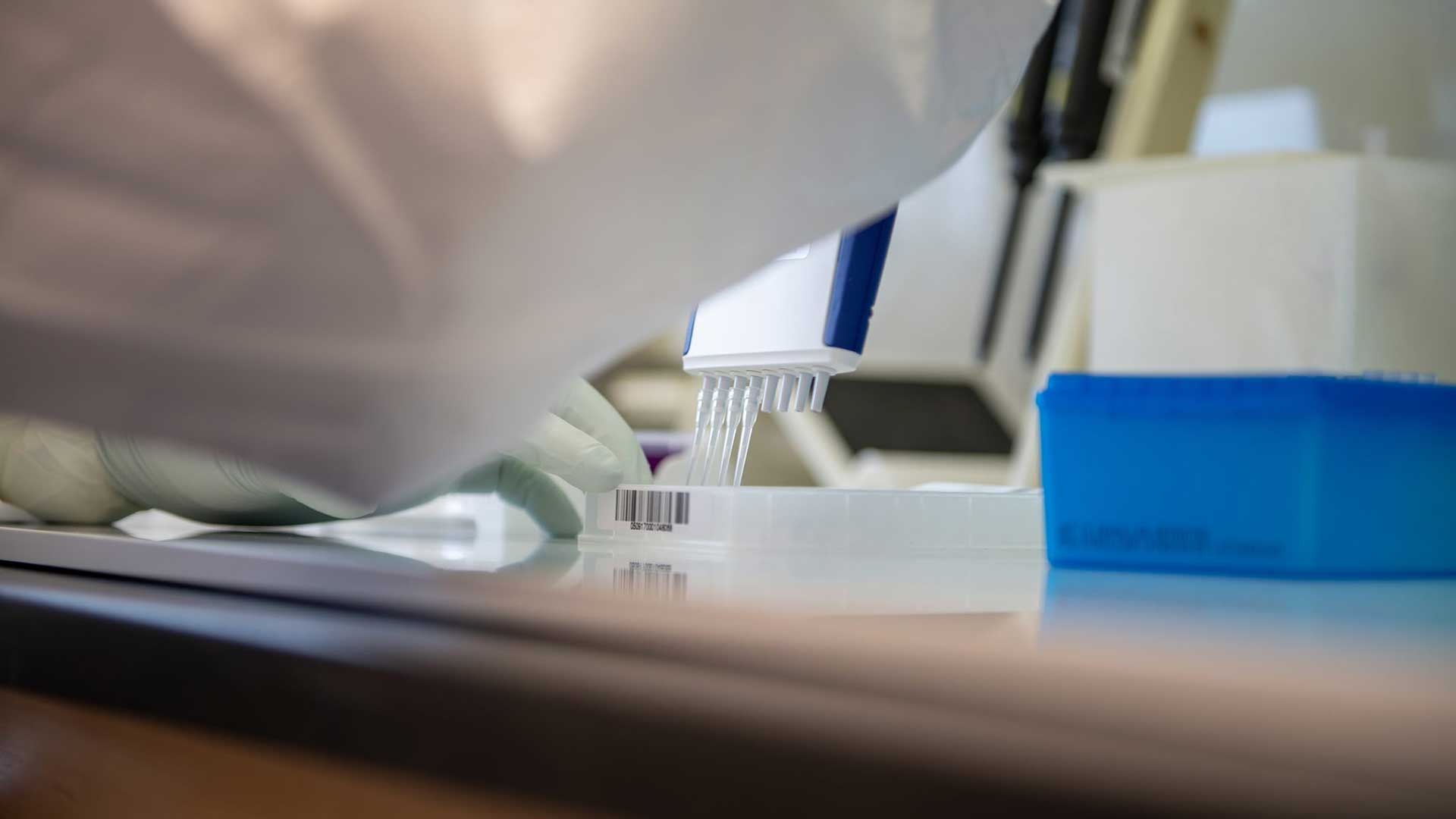 Immigration and Customs Enforcement says it follows COVID-19 testing and quarantine protocols outlined by the Centers for Disease Control for detained environments.
ADHS via Facebook
The Immigration and Customs Enforcement website now lists the number of COVID-19 tests carried out in its facilities.
As of Thursday, the agency said almost 500 detainees had tested positive for the coronavirus nationwide. It said 1,030 had been tested, but didn't specify where.
University of Arizona virologist and professor Felicia Goodrum said those numbers signal a high infection rate. But more information is needed about how and where tests are occurring.
"If facilities are crowded and they're only testing a small percentage of people, and 50% of those people tested positive, they have a much higher rate of infection underneath the radar," she said.
Goodrum said it's also important to understand when tests are taking place. She said in many states, including Arizona, test kits are limited. Those who suspect they've contracted the virus must meet strict diagnostic criteria to get tested. Goodrum said if the same is true in detention, people could be contagious long before they receive a test.
"This virus spreads asymptomatically, and people can take up to two weeks to develop symptoms," she said. "And so if they have over 50% of the people they've tested testing positive, there's a lot of COVID in detention centers."
The first coronavirus cases appeared in Arizona detention centers this month. As of Thursday, 24 detainees in the La Palma Correctional Center in Eloy and 10 at the Florence Correctional Center had the virus.
About 30,000 people are detained by ICE nationwide. The agency has said it has released almost 700 people in the wake of the pandemic. In an email, spokesperson Yasmeen O'Keefe said facility-specific testing numbers weren't available, but said the agency follows testing protocols outlined by the Centers for Disease Control.
---
UPDATE: This version of the story updated the ICE testing data to the most recent available.