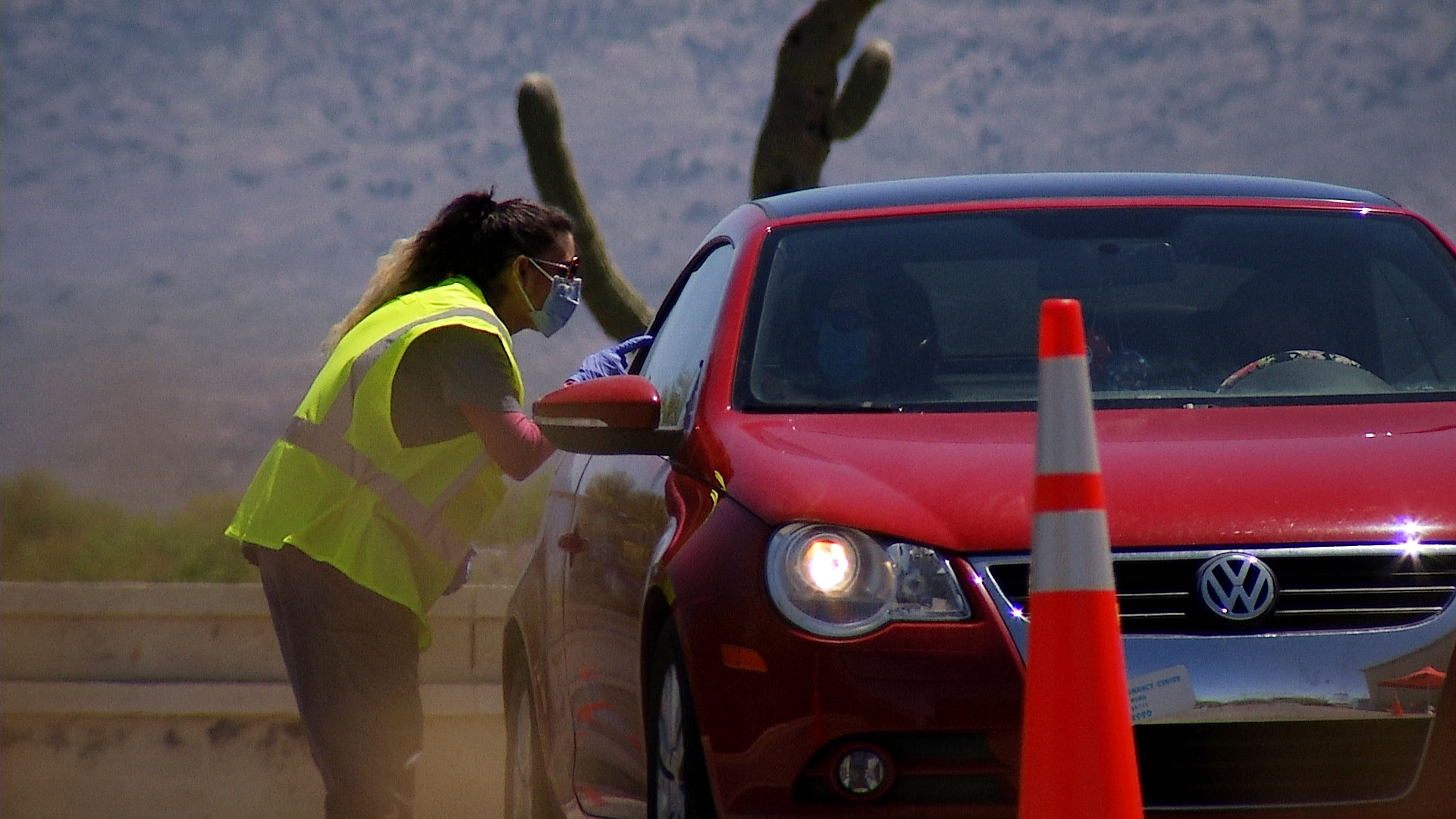 A woman speaks to someone in a vehicle seeking a COVID-19 test at a drive-thru testing site set up at Walgreens in Tucson on April 21, 2020.
Martín Rubio/AZPM Staff
The Arizona Department of Health Services will hold a COVID-19 "test blitz" on three Saturdays in May beginning this weekend.
The goal is to test 10,000-20,000 people each of the three days of the blitz. Currently, about 67,000 Arizona residents have been tested for the novel coronavirus.
"We know that rapidly identifying cases, conducting case follow-up, and performing contact tracing will help slow the transmission of COVID-19 in our communities," said Dr. Cara Christ, head of the Arizona Department of Health Services.
People who want a test can go to the Department of Health Services website to find locations and pre-register for the tests.
Currently, tests are scheduled for many Banner Health and Walgreens locations.
Each testing site will have criteria for who gets tested, but health officials said anyone who believes they have been in contact with someone with COVID-19 or has symptoms can get a test.