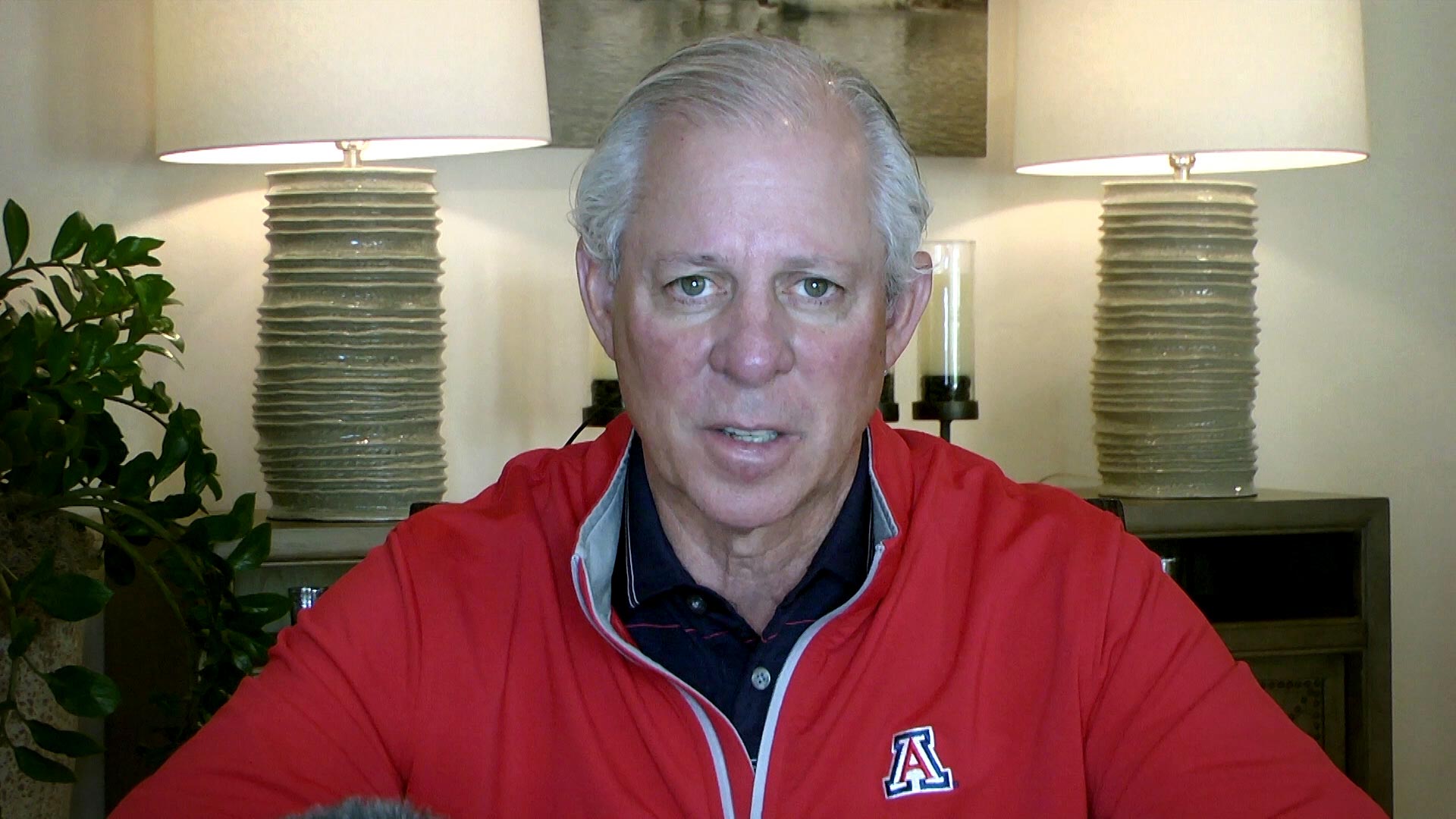 University of Arizona President Bobby Robbins during an interview with Arizona 360 on April 15, 2020.
AZPM Staff
University of Arizona President Robert Robbins Friday outlined a plan of budget cuts and employee furloughs to head off a potential shortfall of at least $250 million. Besides freezing new hiring and construction, all employees will see unpaid days off or salary cuts.
In an interview with AZPM earlier this week, Robbins said he wanted the process to be transparent, so UA staff would know what to plan for.
"I want to have that done so that people have peace of mind. The most angst-producing thing is uncertainty. We just don't know, and once we have a plan, none of us are going to like it, but it'll be a plan and we'll know what we're going to do," Robbins said.
The plan Robbins announced calls for employees paid less than $44,500 per year to be given 13 unpaid days off. Those earning $44,500 to $75,000 will be furloughed for 26 days, and those paid $75,001 to $150,000, would see 39 days of furlough. The days will be taken "over time," between May 1 of this year and June 30, 2021.
University officials earning $150,000 dollars or more would receive a pay cut of 17% to 20%, depending on pay level. Robbins says he and all senior vice presidents have already taken a pay cut.
Robbins says all these cuts cover less than half of the expected shortfall. The final decision on the plan will be up to the state Board of Regents.