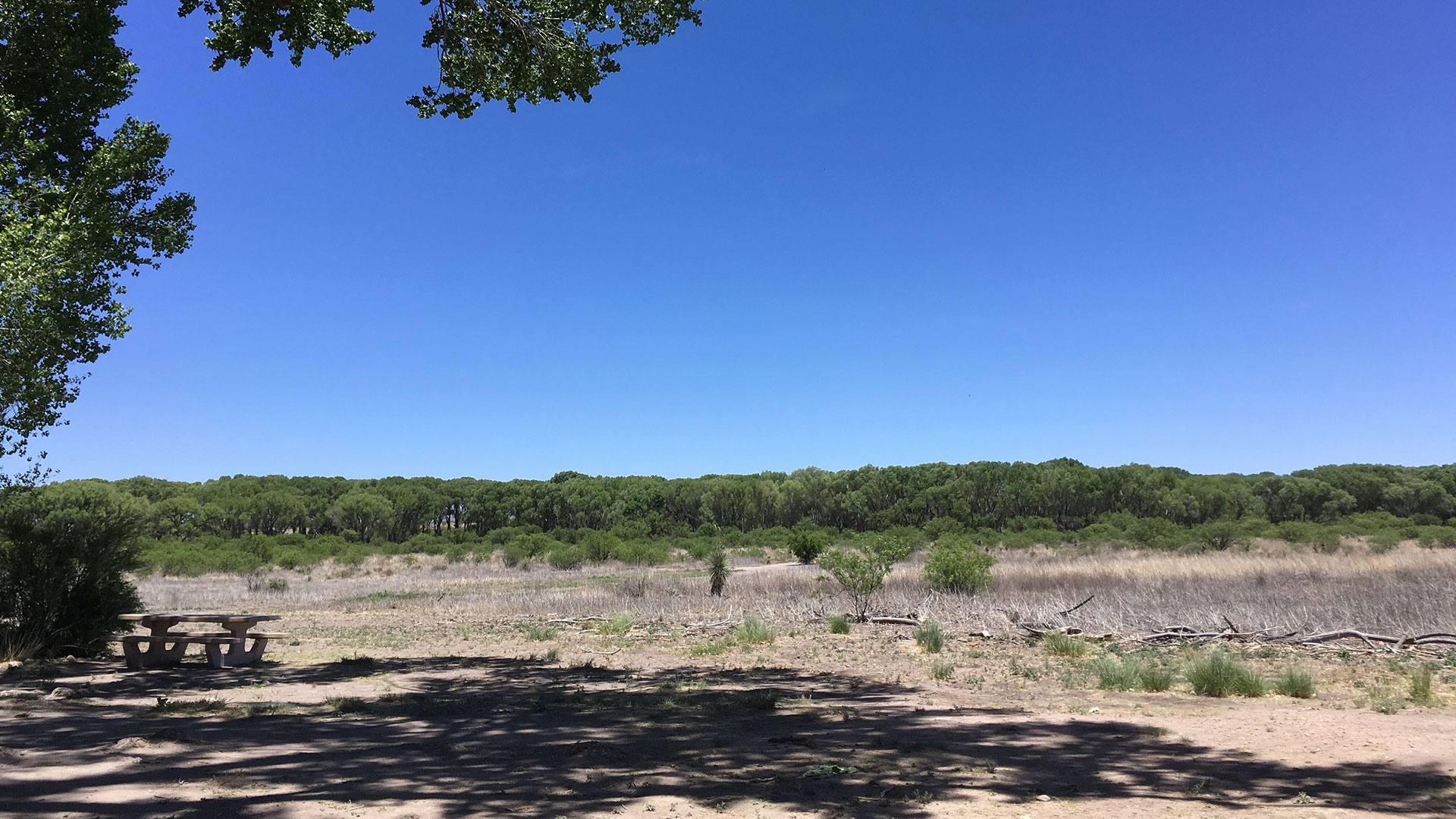 A view of the San Pedro Riparian National Conservation Area.
Ariana Brocious/AZPM
Conservation groups sued the Bureau of Land Management Tuesday for what they say is a failure to protect the San Pedro Riparian National Conservation Area from harm caused by livestock grazing.
The conservation area was established 30 years ago to protect the area's unique landscape and ecosystems. Last year the BLM published a new resource management plan guiding decisions on the property for the next couple decades.
The plan allows a handful of grazing permits to continue and also allowing grazing as a vegetation tool. Cyndi Tuell with Western Watersheds says that violates the BLM's legal responsibility to "protect, enhance and conserve" the SPRNCA set out by Congress. Her group and others objected to these moves during the public comment period for the plan and also filed an official protest.
"We've been trying to convince them to meet the requirements of the law for almost 10 years and they decided not to do that, so we were left with no choice but to sue," Tuell said.
Tuell said it's well understood by scientists that livestock grazing can damage riparian areas by destroying streambanks and vegetation and impairing stream quality.
"And the BLM just turned a blind eye against all those effects in the interest of a couple of livestock producers that have a very small number of cows that are doing a large amount of damage," Tuell said.
The suit was filed by Advocates for the West on behalf of Western Watersheds, The Sierra Club and the Center for Biological Diversity.
The BLM said it's reviewing the litigation.