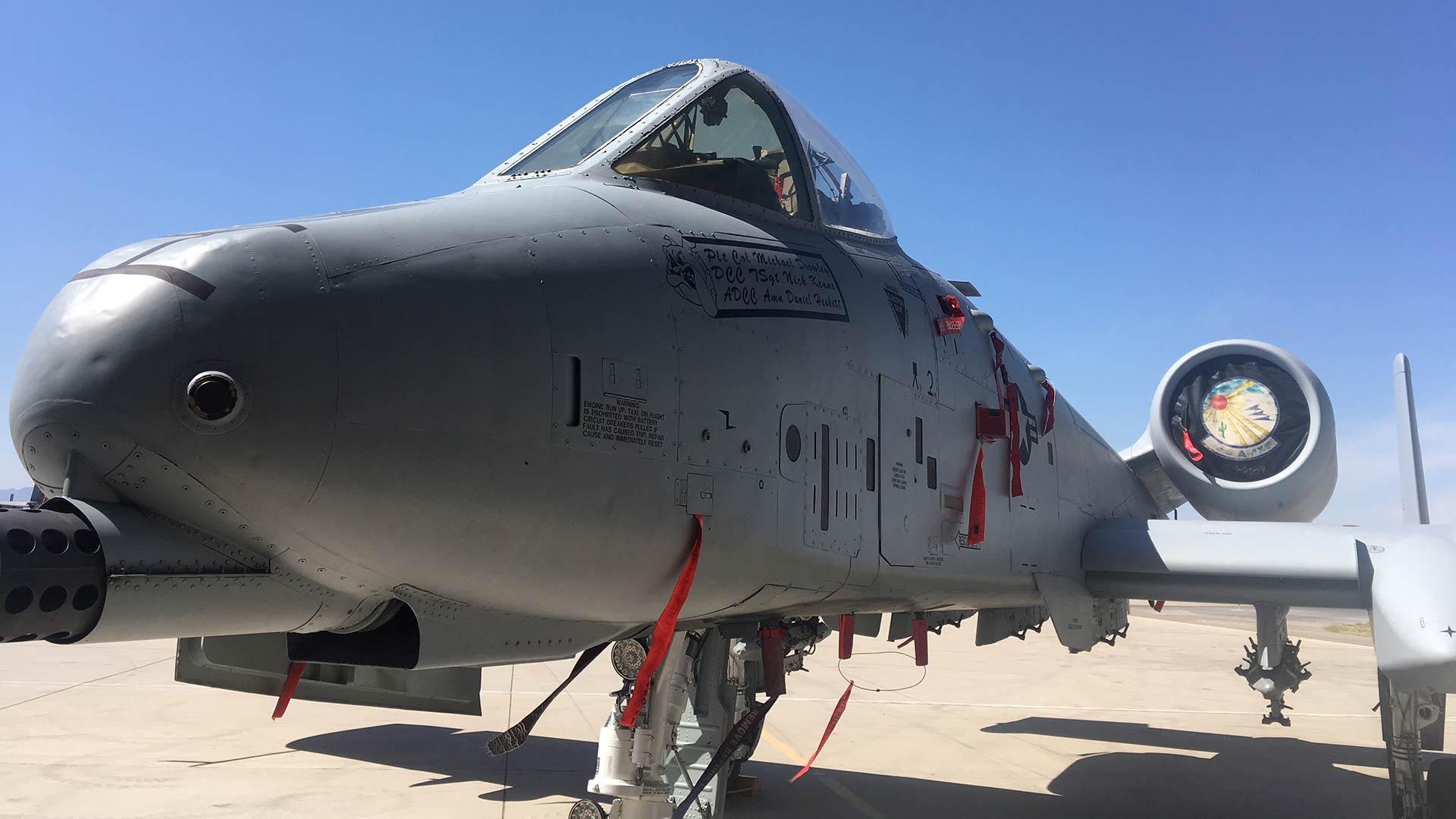 An A-10 assigned to the 355th Fighter Wing commander at Davis-Monthan Air Force Base, June 29, 2018.
Christopher Conover/AZPM
Rep. Ann Kirkpatrick is going on the offense against the Department of Defense. She sent a letter to the Pentagon asking for an explanation about what she understands is a plan to retire 42 A-10 aircraft based at Davis-Monthan Air Force Base.
The Tucson air base is the main training facility for the war plane and his home to about 80 A-10s.
The Pentagon budget request for the new fiscal year called for the retirement of about four dozen of the planes. In the FY 2017 National Defense Authorization Act (NDAA), Congress required that the Air Force conduct a "fly-off" between the A-10 and the new F-35 before any retirement plans could be made. That head-to-head competition happened last year, but so far the data has not been released.
"We've not seen that data. So, they [the Air Force] need to be transparent and honest and talk with the members of Congress about this. This is a big deal," said Kirkpatrick.
Kirkpatrick is a member of the House Appropriations Committee and sits on the Defense subcommittee.
She said she is working to get language in this year's NDAA to prohibit the retirement on the plane.
Sen. Martha McSally, a former A-10 pilot, is a member of the Senate Armed Services Committee. She, too, is working to get language to protect the plane in this year's NDAA.
"I am prepared to once again prohibit these cuts under law in this year's defense bill. The A-10 is irreplaceable and we must ensure it flies well into the future while also securing Davis-Monthan's future," McSally said in a statement sent to AZPM.
The A-10 was originally designed to be a "tank killer" during the Cold War, but in Iraq and Afghanistan it found a new role in close air support, defending ground troops who are in danger of being overrun.
The last new A-10 was made in the mid 1980s.