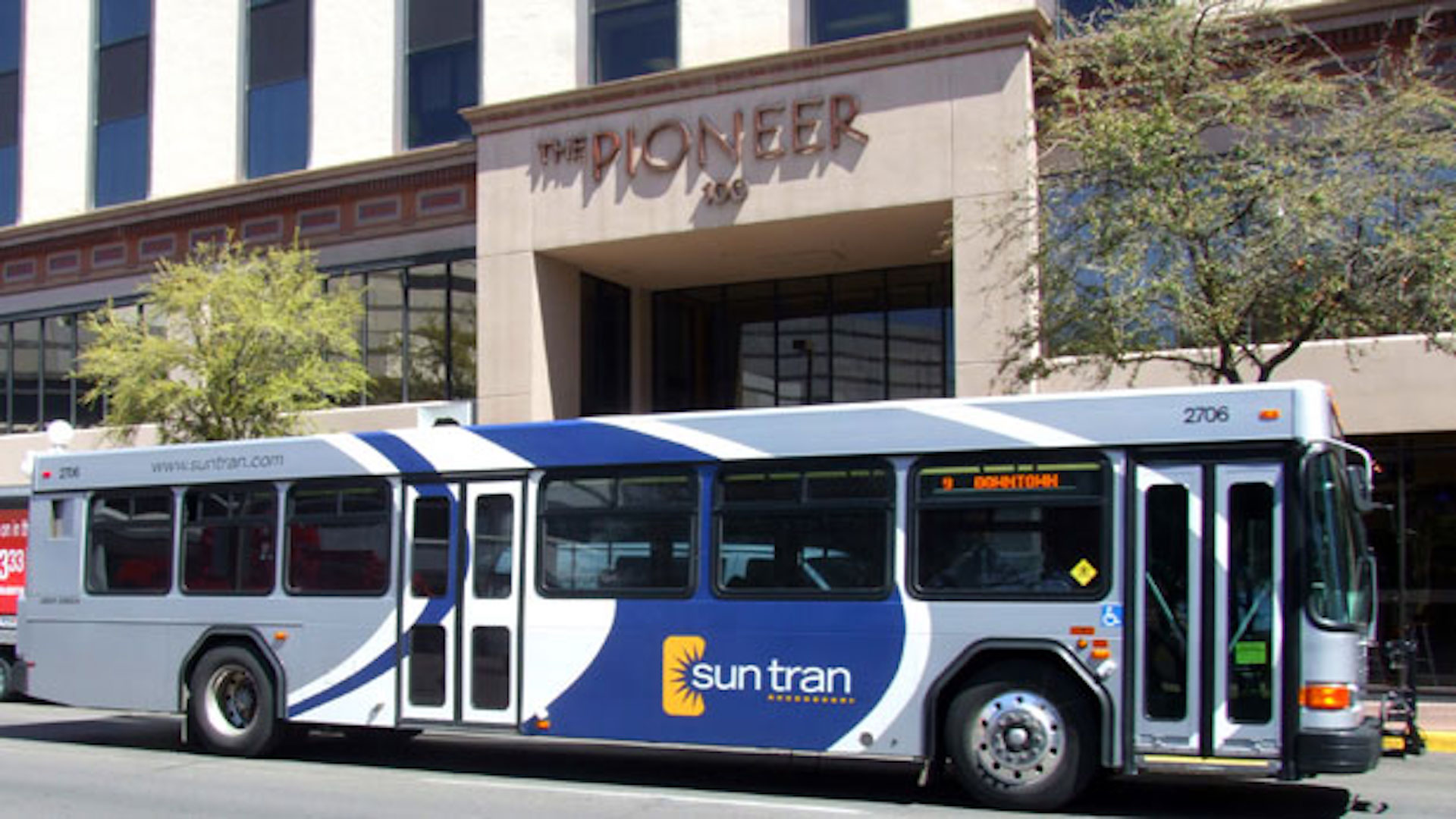 Sun Tran bus in downtown Tucson.
AZPM
Sun Tran riders are now able to find out how well social distancing is happening on a city bus or streetcar before actually going to the stop.
The company is adding information to its real time bus tracker system that lets riders stay informed online. According to Sun Tran spokesman Pat Richter, riders can find out how full a bus is.
"The bus tracker keeps a running tally of the number of passengers on each vehicle, and this number is divided by the total number of seats and that gives us the percentage full calculation," he said. "Low percentages indicate better social distancing."
The bus tracker information is available on Sun Tran's website. It also gives alert notifications for detours, displays bus locations on a map and updates arrival times.