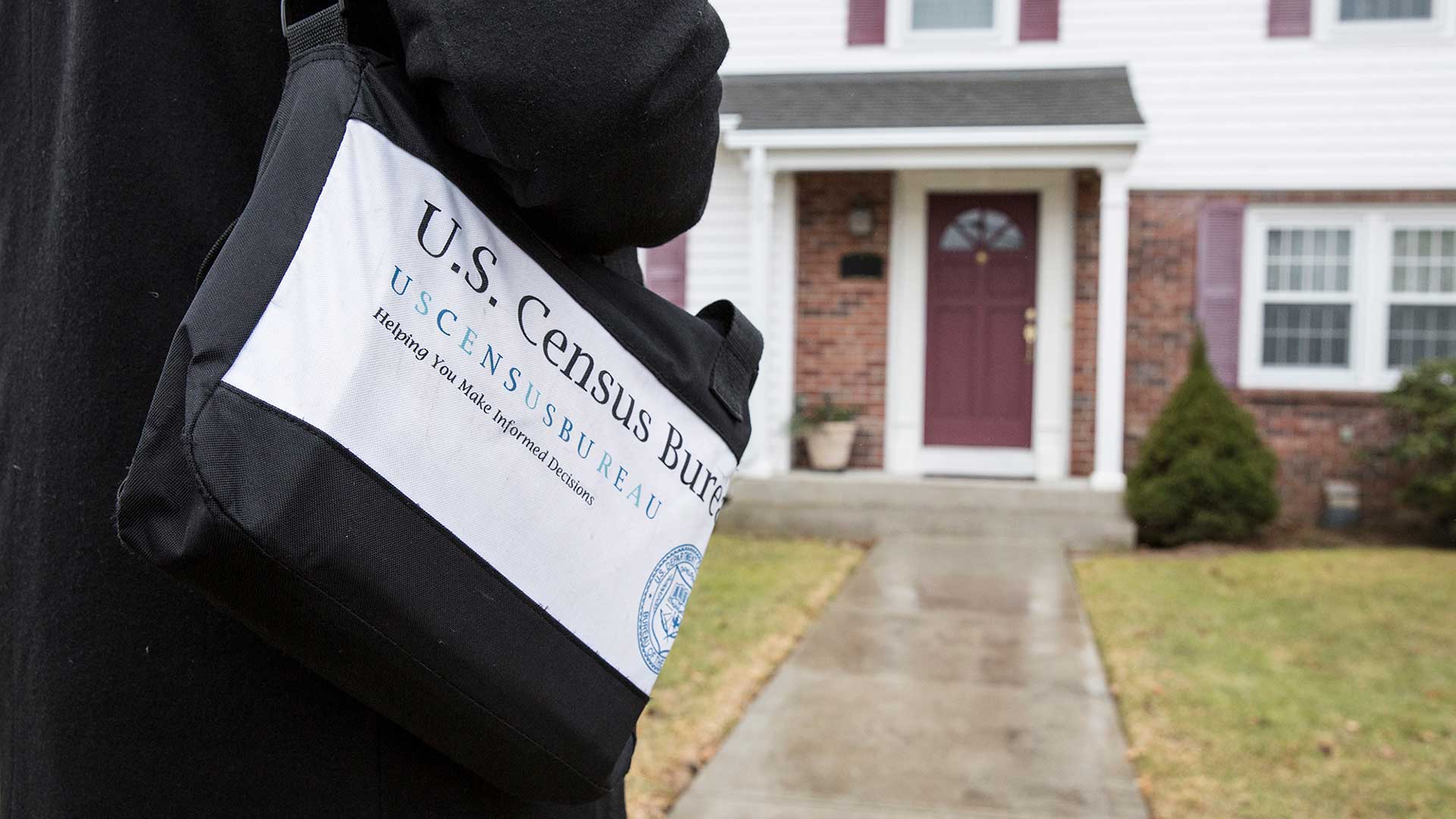 Census Day is April 1, and the snapshot of where Americans live impacts billions of dollars of funding each year.
Courtesy Census Bureau
Feeling cooped up? Bored of social distancing? Well, here's something to do today: Help the federal government decide how to spend nearly $700 billion dollars.
That's how much is on the line every single year, and it will be guided by the results of the 2020 census.
It's Census Day, but that's not a deadline. The census form can be submitted until August. It's a reference point. The federal government takes a snapshot of where Americans live as of April 1.
But the coronavirus pandemic has put a damper on the decennial count. Libraries and community centers have closed, and that means no questionnaire assistance and get-out-the-count events.
Follow-up visits to households that don't respond have been postponed to June.
Regional director Cathy Lacy said the Census Bureau is following guidelines from the Centers for Disease Control and training canvassers in social distancing.
Because the census must count Americans as of April 1, Lacy said the results won't account for the impact of the projected deaths from COVID-19.
The results will guide funding for social services, transportation projects and more. They'll also determine the size of legislative and congressional districts when they're redrawn next year. An undercount could leave Arizona's growing cities without funding to support infrastructure or housing needs.
She said if you want your kids' school to plan for the appropriate number of students, "then you need to know that those children are here. So it's the one thing that's good for people to do. And it's easy — easiest thing you'll do for the next 10 years."
With many college students at home due to the coronavirus, the Census Bureau is advising students should be counted where they live while they go to school, not at home.
Over a third of Arizona households have already responded. See how Southern Arizona cities compare below.