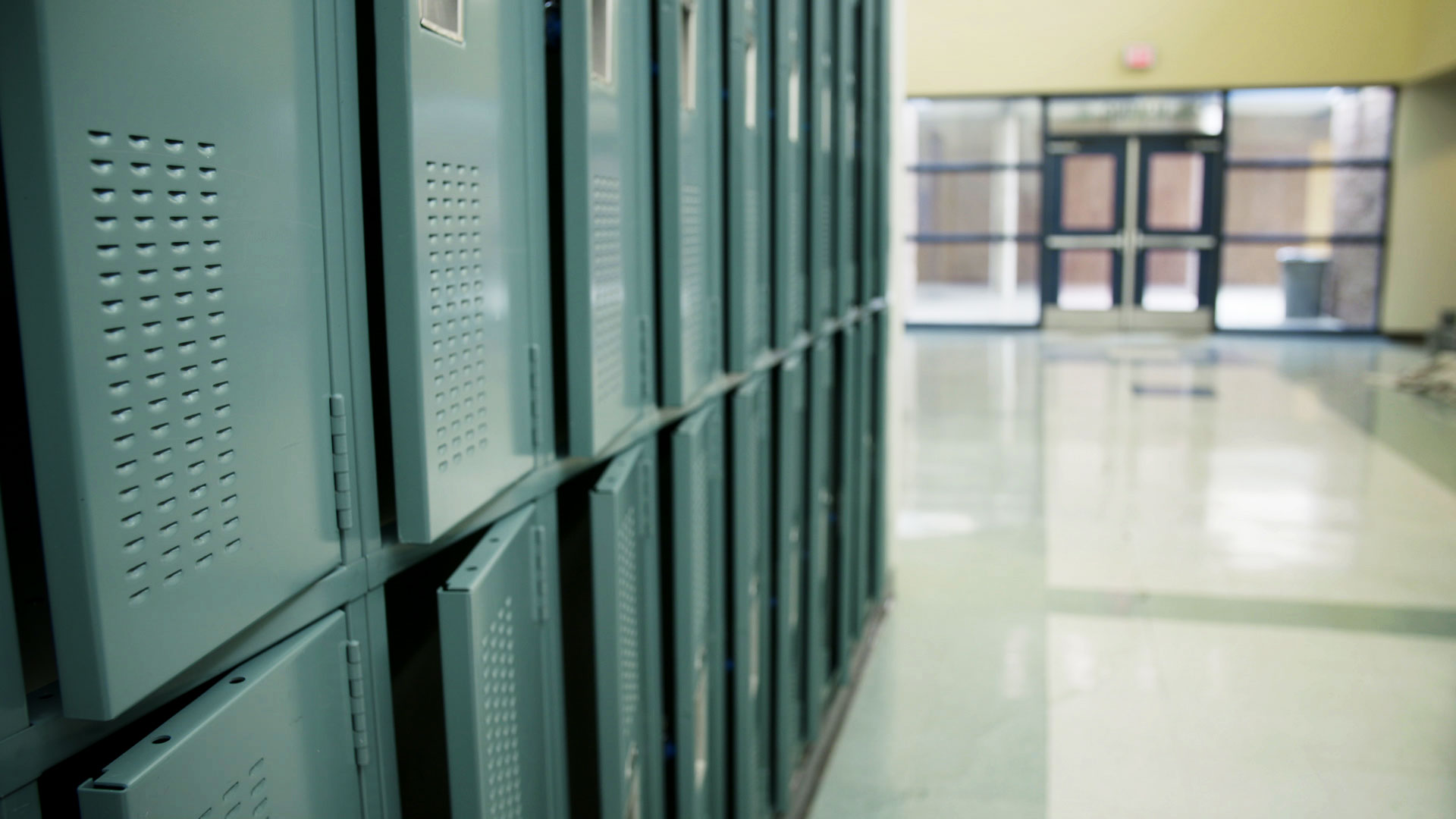 File image of a row of lockers in a school.
AZPM Staff
Schools across Arizona will remain closed through the end of the 2019-20 school year in an effort to control the spread of COVID-19.
Gov. Doug Ducey and Superintendent of Public Instruction Kathy Hoffman made the announcement Monday morning in a joint statement.
"Today's announcement is intended to give parents and educators as much certainty as possible so they can plan and make decisions," the statement said. "Our number one priority will continue to be health and safety, and we will continue to work closely with public health officials to make the best decisions for kids, families, and our school communities."
Aly Palmieri, a second-grader at Butterfield Elementary in the Marana Unified School District, said she was upset when she heard the news.
"I was crying because I can't see my friends and my teacher."
The 8-year-old said she's always liked going to school.
"We do a lot of fun activities."
For now, those activities will be online.
Students in the Tucson Unified School District, the city's largest, are also starting remote education this week. The district is offering paper lessons that can be picked up Tuesday for K-8 students or loaner laptops for high schoolers. More information is available on the district's website.
TUSD's governing board will decide on April 7 how to handle grading for the rest of the year and to determine graduation and promotion requirements.
Monday's announcement applies to Arizona public schools, including charters. Private schools stay closed through April 30, in line with federal recommendations, and have the option of closing through the end of the year or waiting for additional guidance from the state.
Schools have been closed since March 16. Initially closures were ordered through March 27; that was extended to April 10 before the decision came that they'd stay close for the rest of the year.
Ducey has signed legislation ensuring letter grades are held harmless, suspending statewide testing requirements, ensuring school days are not extended into the summer and requiring educational opportunities for students to continue.