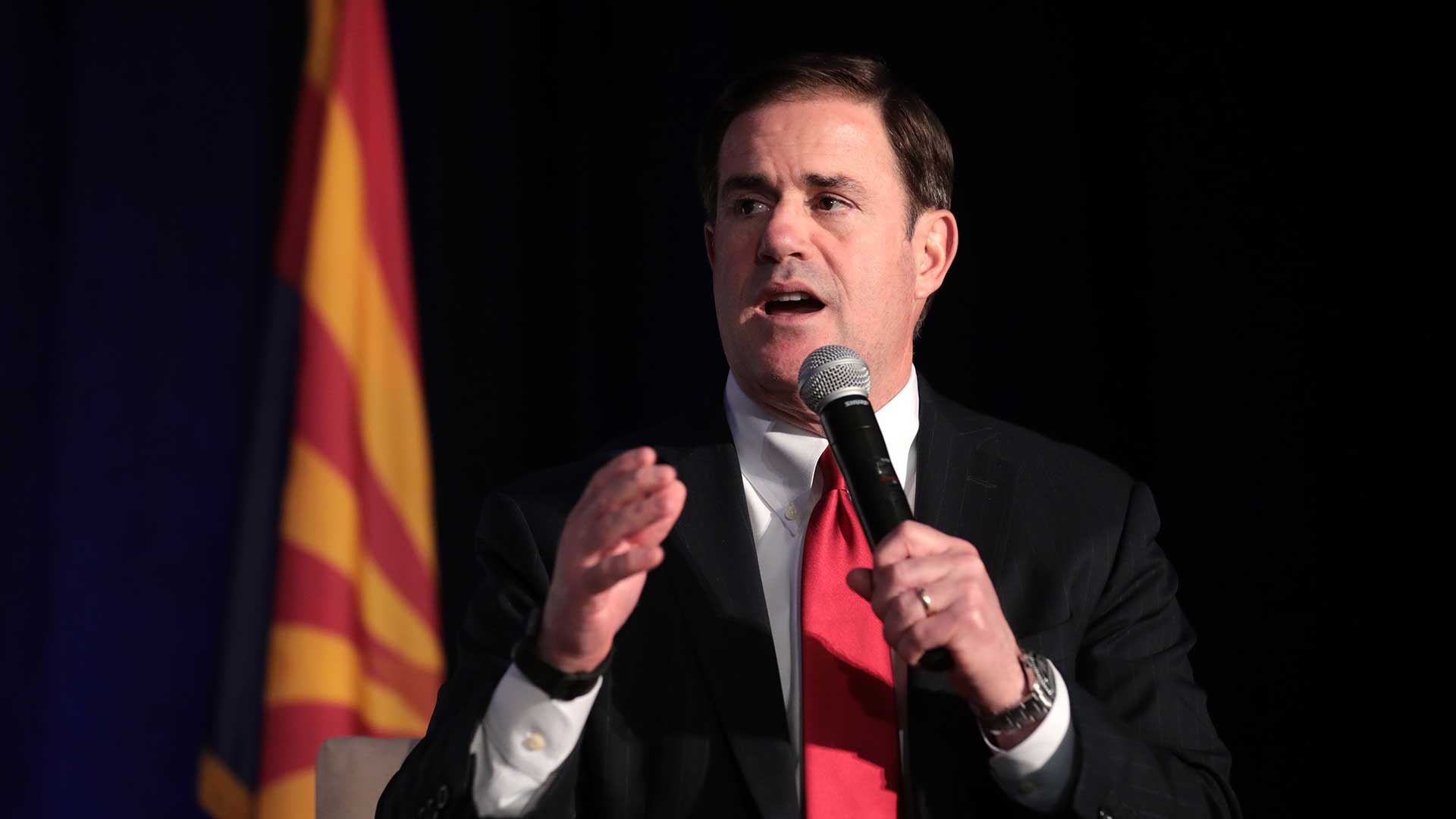 Gov. Doug Ducey, June 2019.
Gage Skidmore/Flickr (CC BY-SA 2.0)
UPDATE: Gov. Ducey on Monday afternoon issued a stay-at-home order for Arizona.
---
People across Arizona are increasingly turning to the internet to urge Gov. Doug Ducey to take stronger measures in response to the coronavirus outbreak.
Through petitions and their own social media platforms, Arizonans are tagging the governor and asking that he issue a shelter-in-place order for the entire state.
In Tucson, a letter addressed to Ducey has been circulating around nonprofit organizations, authored by Dr. Eric Schindler, president of Child and Family Resources Incorporated.
He said people working in human services have a unique understanding of how the most vulnerable in our community are at greatest risk for COVID-19.
"It's clear that the measures that Arizona is taking are not sufficient," said Schindler. "I would much rather have three very difficult weeks so that I don't have my entire staff working remotely for six months."
Another petition in wide circulation on Change.org called Lockdown Arizona had more than 180,000 signatures as of Monday morning.
On Friday, Tucson Mayor Regina Romero ordered all nonessential businesses to close. So far, Ducey has resisted taking statewide action.