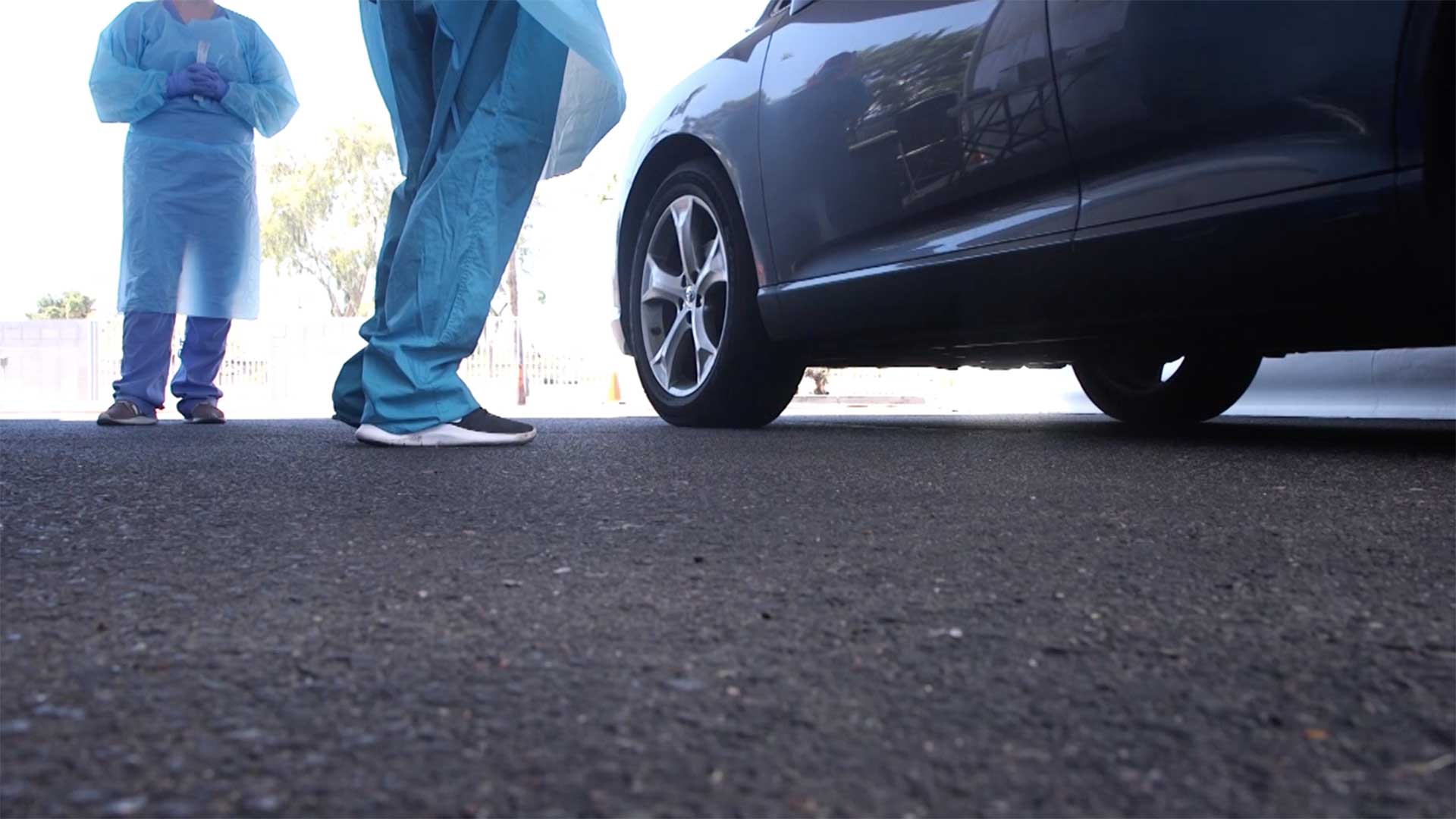 Still image from a Banner Health video of drive-thru COVID-19 specimen collection. Banner says the testing is by appointment only.
Courtesy Banner Health
The Arizona Department of Health Services reported Tuesday morning that the number of deaths attributed to COVID-19 increased to five in the state. The overall number of cases in the state now sits at 326, with 42 of those in Pima County.
It should be noted that the number of cases reported by the state reflects only those people who are tested. Medical experts say the number of actual cases is much higher.
On Monday, Pima County reported its first death attributed to the novel coronavirus.
"That was inevitable, and inevitably there will be many more," said Bob England, Pima County Health director.
England said the number of cases will also continue to increase due to the spread of the virus and the increased availability of testing.
Pima County has a drive-thru test site at Banner-UMC Hospital, but it is open only to those who have doctor's orders for a test.