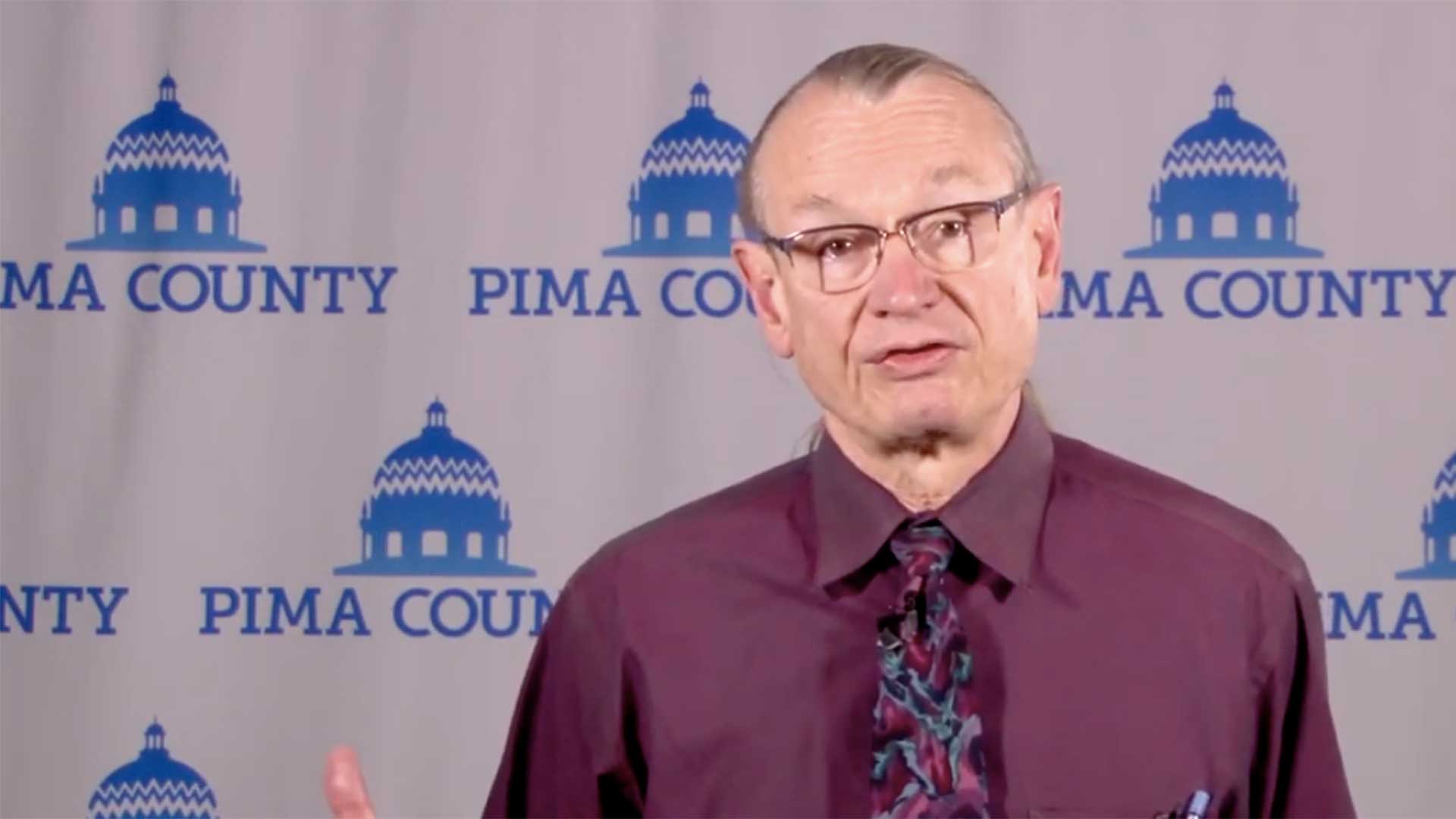 Still image from a video of Pima County Public Health Director Bob England in a March 20 briefing.
As of Friday, Arizona had 63 confirmed cases of COVID-19, with nearly 350 tested by the state lab alone. But testing still lags behind where public health officials think it should be.
"Testing remains in short supply, not because the labs aren't beefing up their capacity but because we simply don't have enough swabs and transport media for your health care provider to ship tests to the lab," said Pima County Public Health Director Bob England in a Friday briefing.
England said his department and other providers are working on the supply challenge. Until there are enough supplies for more wide-scale testing, physicians are only testing people who meet certain criteria, including contact with a confirmed COVID-19 case, high risk travel, or highly severe symptoms.
England said as far as the measures taken by local government in recent days to close schools, gyms, movie theaters and bars, and switch restaurants to takeout, "it's important to remember these for any of these steps to be effective, they have to remain in place for the duration of the outbreak."
"This is going to be a long slog, this outbreak is going to go on for months and months, we all have to settle in for the long term," he said, and asked the community to pull together during this time.
---
From the Pima County Health Department's website:
A COVID-19 hotline has been set up to answer any questions from the public and healthcare providers about testing, symptoms, and any other questions you have about the virus.
Call 1-844-542-8201 to reach a health care professional.