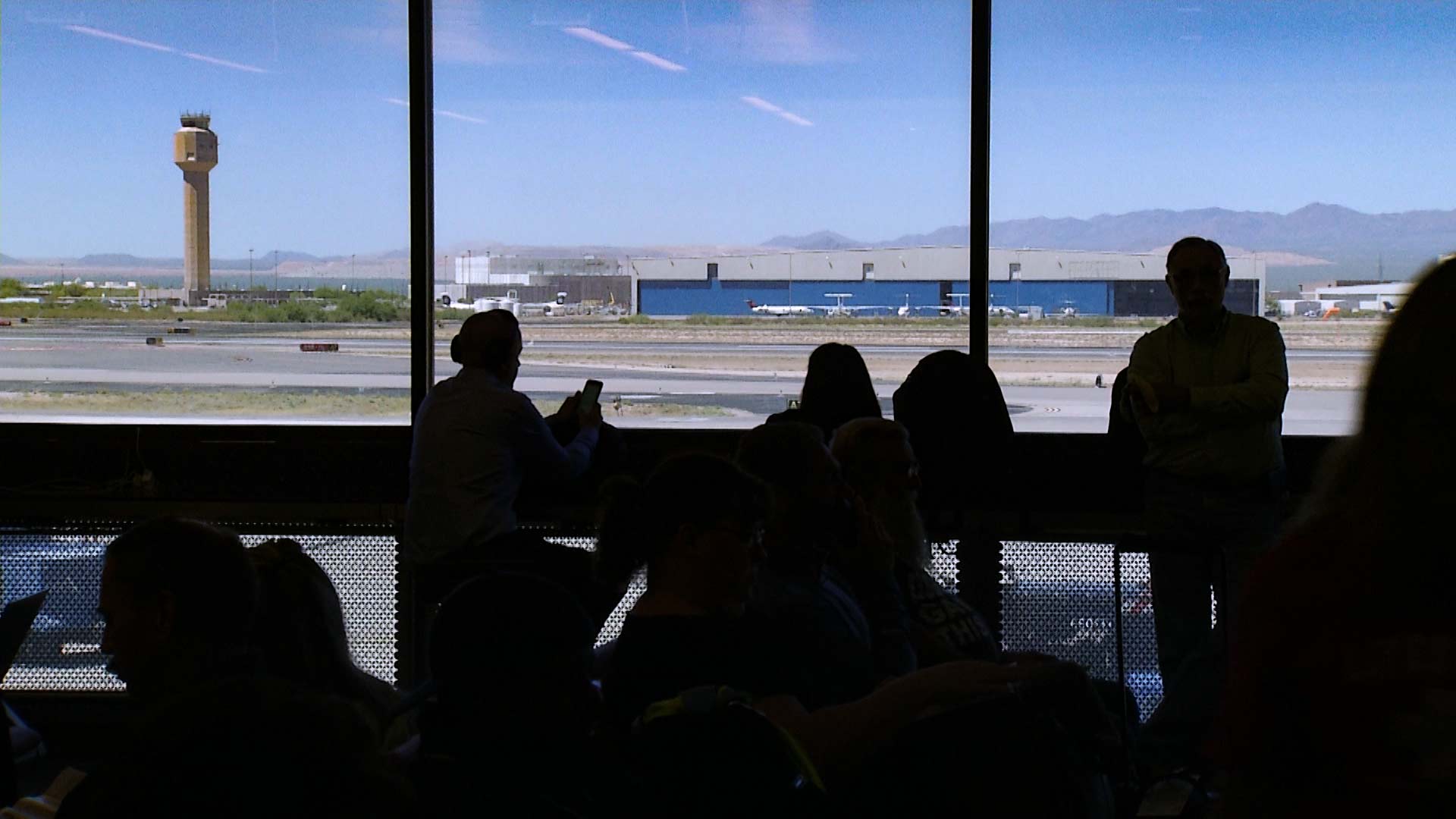 Looking out at the tower at the Tucson International Airport.
AZPM
U.S. Customs and Border Protection is moving to a new location at the Tucson International Airport.
The Tucson Airport Authority this week announced a $1.8 million plan to renovate the airport's old executive terminal for CBP use. Sitting at the base of a decommissioned air traffic control tower from the 1950s, the former terminal will provide a new space for officers to carry out inspections of aircraft, passengers and imports arriving internationally.
Most CBP operations are currently conducted in the airport's main terminal. CBP spokesperson Edith Serrano said the new space will help streamline operations.
"Currently, [CBP officers] are a little congested in the area they're in," she said. "This will allow them to process some of the larger aircrafts such as the G5 and Airbuses. Moving to this new location, it's going to expedite the process."
Serrano said CBP processed around 1,900 aircraft, 8,000 passengers and more than $1 billion in imported goods at the airport in 2019. The port is also one of several locations where CBP officers conduct interviews for the agency's Global Entry program, which allows approved international travelers to expedite customs processing. Serrano said officers conducted over 42,500 of those interviews there last year. She said the new location will help offset interview traffic from the main airport terminal.
The airport authority is expected to award a construction contract for the renovation in the next few weeks and construction is slated to be completed by the end of the year.