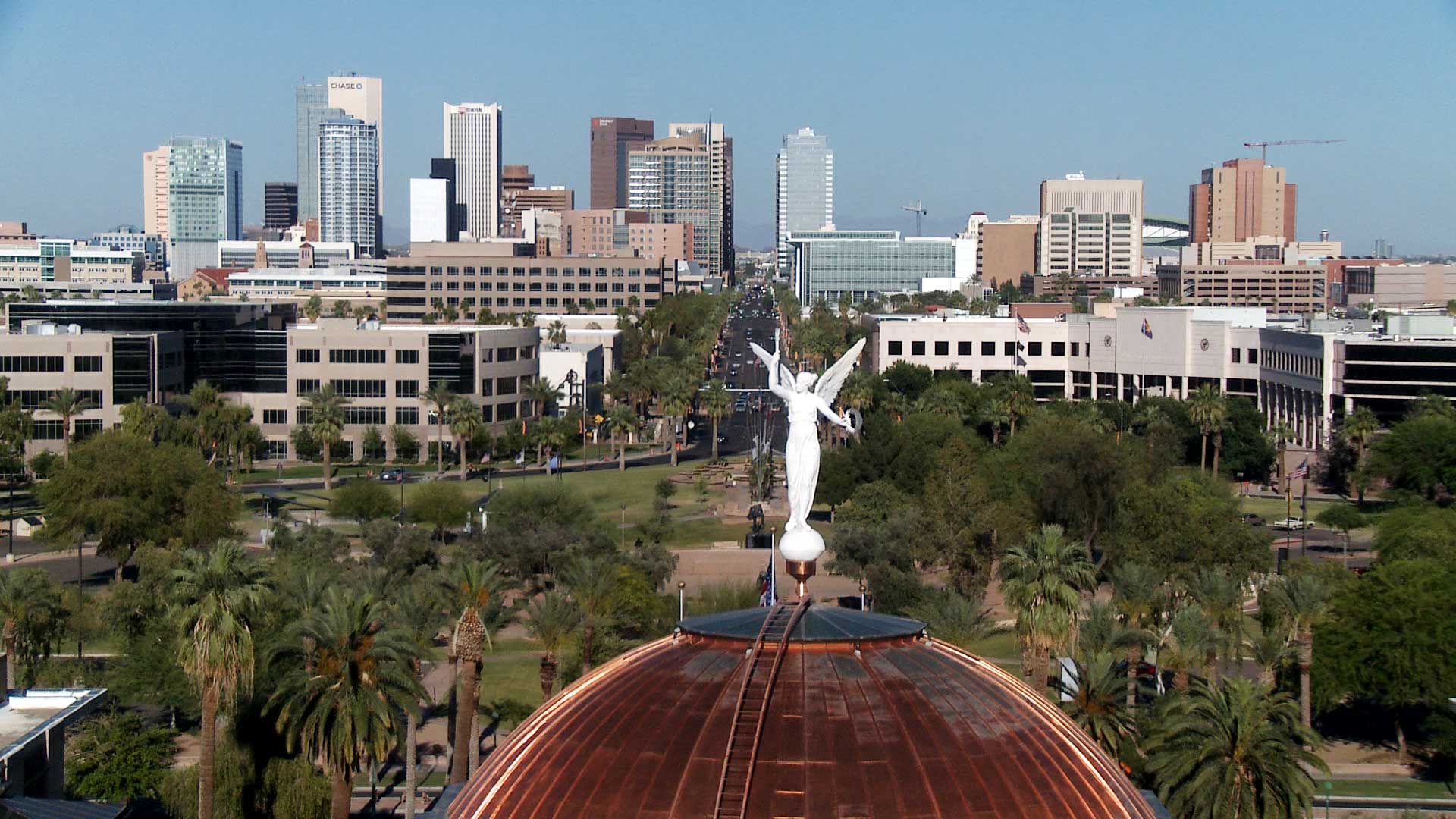 The dome of the Arizona Capitol Museum in Phoenix.
AZPM Staff
The Arizona House of Representatives on Monday failed a bill allowing long-term courses of antibiotics for the treatment of chronic Lyme disease. But a parliamentary move kept the bill alive for another vote.
The same bill unanimously passed the Arizona Senate earlier this month.
As many as 30,000 new cases of Lyme disease were reported in the U.S. in 2018, according to the Centers for Disease Control and Prevention. Those who get the chronic version of the bacteria say only long-term antibiotics help. In Arizona, that course of treatment is against the law.
Rep. Nancy Barto, R-Phoenix, tried to change that law and chastised her colleagues for voting against the measure.
"I would just urge members to support this bill so that you can stand up for your constituents who are suffering horrendous effects of Lyme disease and not able to get treatment unless they have the resources to go out of state and get that treatment," Barto said during floor arguments.
Some in the medical profession, including Democratic Rep. Amish Shah, argue that the science does not back up the need.
"Long-term antibiotic therapy is not without adverse effects, you can get it. There is a study that shows there is no benefit," Shah said.
Lyme disease is caused by tick bites from the deer, or black-legged, tick.
Arizona does not have a large number of cases compared to other states, but treatment advocates say the number is growing.
Other states do allow long-term antibiotic treatment for chronic Lyme disease.