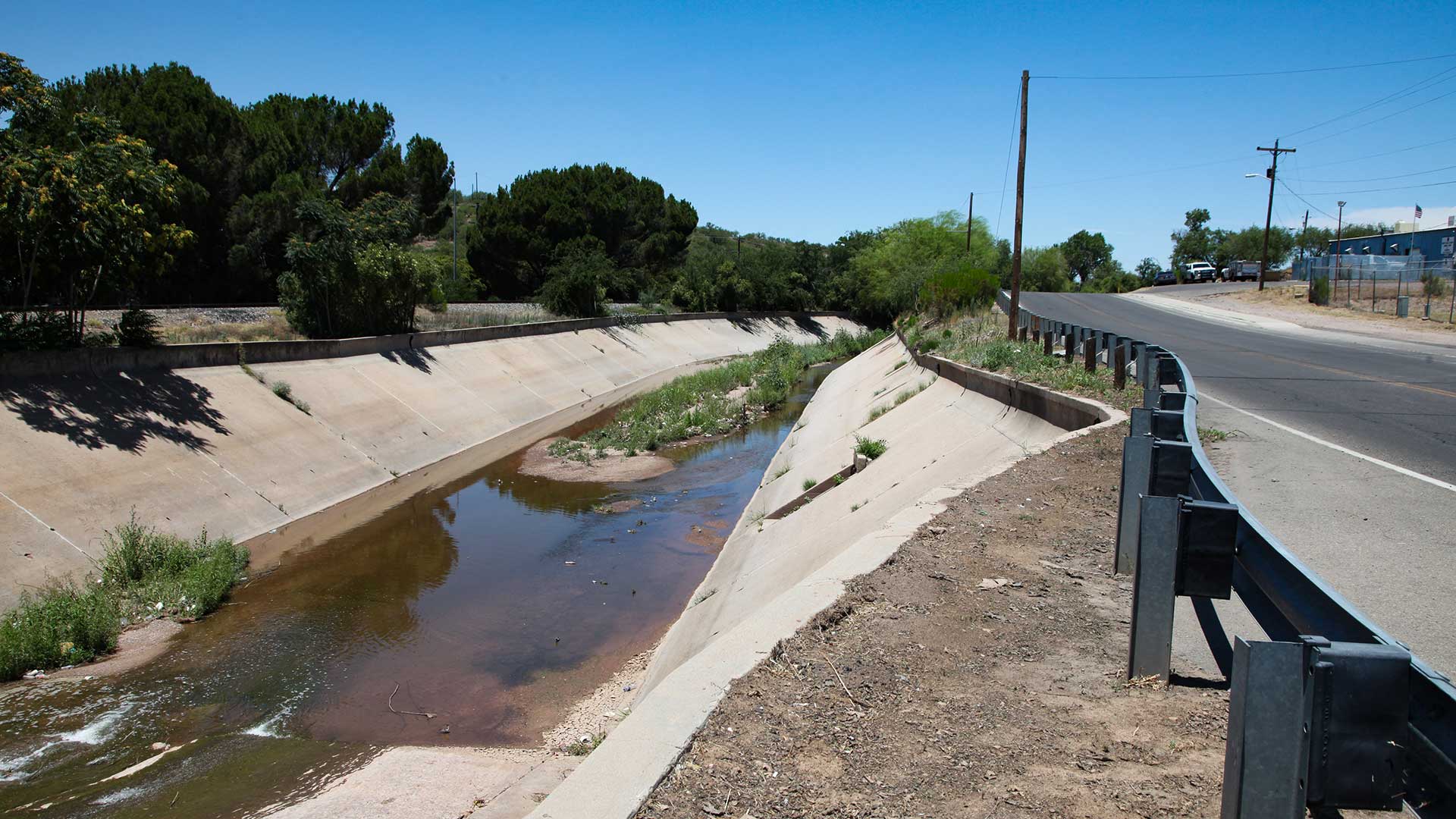 The International Outfall Interceptor, or IOI, runs under this concrete-lined wash through the city of Nogales, Ariz.
Carolyn Yaussy/AZPM
A part of President Trump's proposed budget could mean more money to fix a leaky, cross-border sewage pipe.
The International Outfall Interceptor is a cross-border pipeline that runs from Nogales, Sonora, to Nogales, Arizona, carrying wastewater from both cities to a treatment plant. The 70-year old pipeline often suffers ruptures that result in untreated sewage flowing into the Santa Cruz River.
For years, local officials and Rep. Raúl Grijalva have pressed for federal funding to repair the pipeline. The president's budget introduced this week includes $49 million for construction for the International Boundary and Water Commission, which manages binational water treaties and agreements between the U.S. and Mexico.
If approved by Congress, Grijalva's office said some of that funding will go toward the pipeline, though it's not yet clear how much. The congressman has previously introduced measures to fund repairs and clarify responsibility for the pipeline.