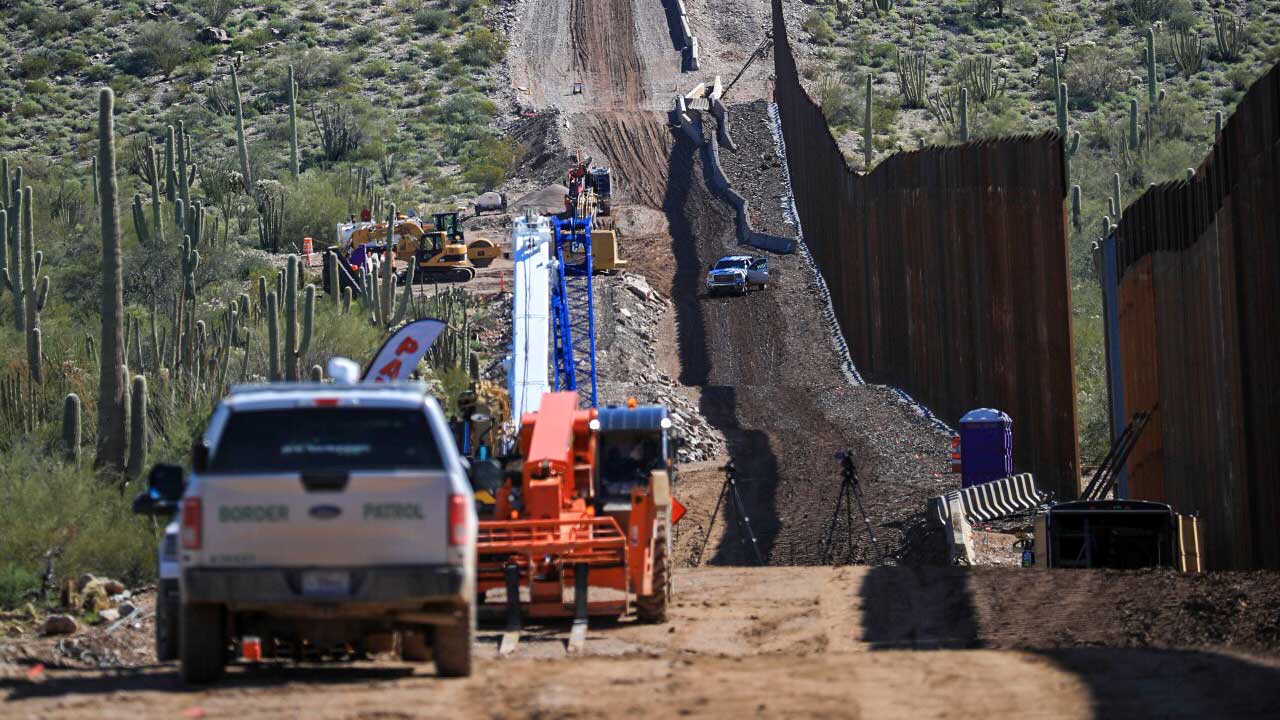 VIEW LARGER Image from a Feb. 13 tweet by Tucson Sector Chief Patrol Agent Roy Villareal, described in the tweet as showing border wall construction near Organ Pipe National Monument.
Border Patrol officials in Arizona say they've found no cultural or biological sites within a swath of border land currently being blown up to make way for a new border fence.
Sector chief Roy Villarreal tweeted out a video Thursday morning showing the desert ground jump as it was rattled by the latest explosion.
#FactCheck: The controlled detonations on Monument Hill are happening in areas previously disturbed by the last iteration of fencing. Here is video of yesterday's activity. pic.twitter.com/ecqJpkLrwK

— Roy D. Villareal (@USBPChiefTCA) February 13, 2020
Villareal declined to be interviewed through a spokesman and said on Twitter that the detonations are happening in areas disturbed by the last border fence project.
Archaeologists have said Monument Hill at Organ Pipe Cactus National Monument where the explosions are taking place has been used as a burial site in the past.
The chairman of the Tohono O'odham Nation has denounced blasting in the area, saying construction "would irrevocably harm cultural sites, sacred sites and the environment."
---
AZPM contributed to this report.

Fronteras Desk
is a
KJZZ
project covering important stories in an expanse stretching from Northern Arizona deep into northwestern Mexico.