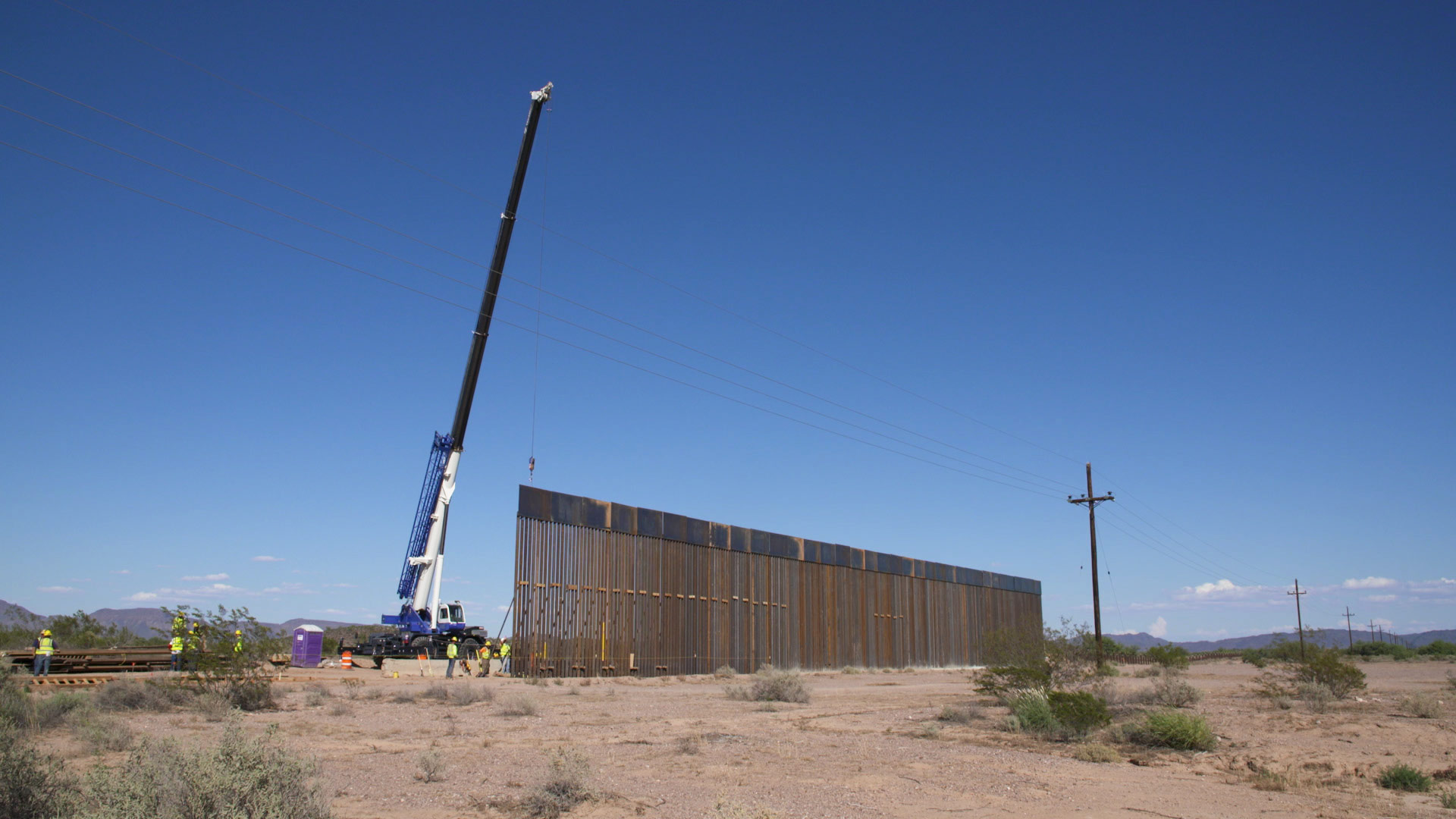 Construction underway on a section of border wall in Organ Pipe National Monument, Sept. 18, 2019.

AZPM
The Department of Defense filed a "Reprogramming Action" to inform Congress that it is moving $3.8 billion to support the Department of Homeland Security in "counter-drug activities."
That includes "the construction of roads and fences, and the installation of lighting to block drug smuggling corridors across international boundaries," according to the document.
The Pentagon says the money will come from programs where it is not currently needed.
"The president is building a wall that is not going to bring us more security. At the same time, it is degrading our national security, taking some very necessary equipment all for him to fulfill a campaign promise," said Arizona Democratic Rep. Ruben Gallego, a member of the House Armed Services Committee.
The transfer of the funds will hit military units in Arizona.
According to Sen. Krysten Sinema the F-35 program will lose funding, and that could hit Luke Air Force Base in Phoenix and Marine Corps Air Station in Yuma. Both facilities have F-35 units. She also said cuts to the National Guard could hit the 162nd Test Center in Tucson.
Sinema said last year's emergency declaration from the White House, which allowed for a similar monetary transfer, "undermines critical military assets."
The Arizona Democrat also said the cuts announced Thursday "unnecessarily risk resources for Arizona service members and national security."
Rep. Ann Kirkpatrick told AZPM in a statement, "The President is now trying to steal money from our National Guard to pay for his vanity wall project."
The Southern Arizona Democrat also called the move a "raid" and said it shows a disregard for Congress' constitutional power to administer the budget.
The top Republican on the House Armed Services Committee agreed with Kirkpatrick's characterization that the move disregards the separation of powers.
"Congress has the constitutional responsibility to determine how defense dollars are spent. We take the Pentagon's recommendations seriously during our deliberations, but the final decisions are contained in the bills passed by Congress and signed into law. Once those choices have been made, the Department of Defense cannot change them in pursuit of their own priorities without the approval of Congress. Attempts to do so undermines the principle of civilian control of the military and is in violation of the separation of powers within the Constitution," said Rep. Mac Thornberry of Texas.
He said he will be working with colleagues to "determine the appropriate steps to take."
Thornberry also added that he believes the wall should be funded but the money must come through the Department of Homeland Security, not divert "critical" military resources.