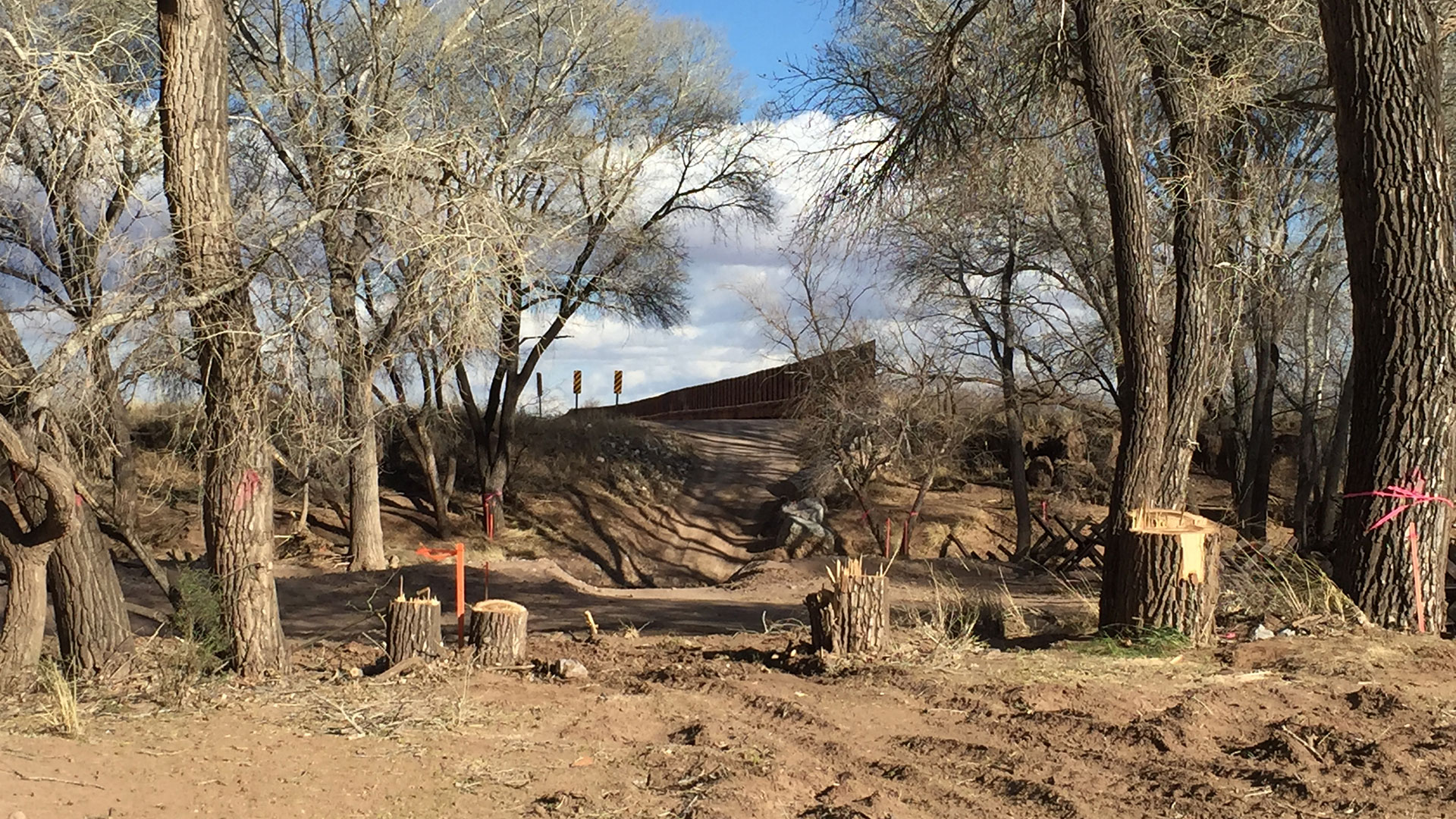 Cottonwoods along the San Pedro River channel cut down for pending border wall construction across the river in February 2020.
Courtesy Jeff Sturges
Cochise County has removed two dumpsters briefly used for preparations for border wall construction across the San Pedro River, citing a breach of contract.
County spokeswoman Amanda Baillie said the contract stated dumpsters would be used at the National Park Service office on Coronado National Memorial. Instead, a contractor sent the driver to deliver the bins where the San Pedro River crosses the border, where contractors are clearing vegetation for a new section of border wall.
Conservationists and many local residents are fiercely opposed to the plan to build a border wall across the river and have decried the recent removal of long-standing cottonwoods.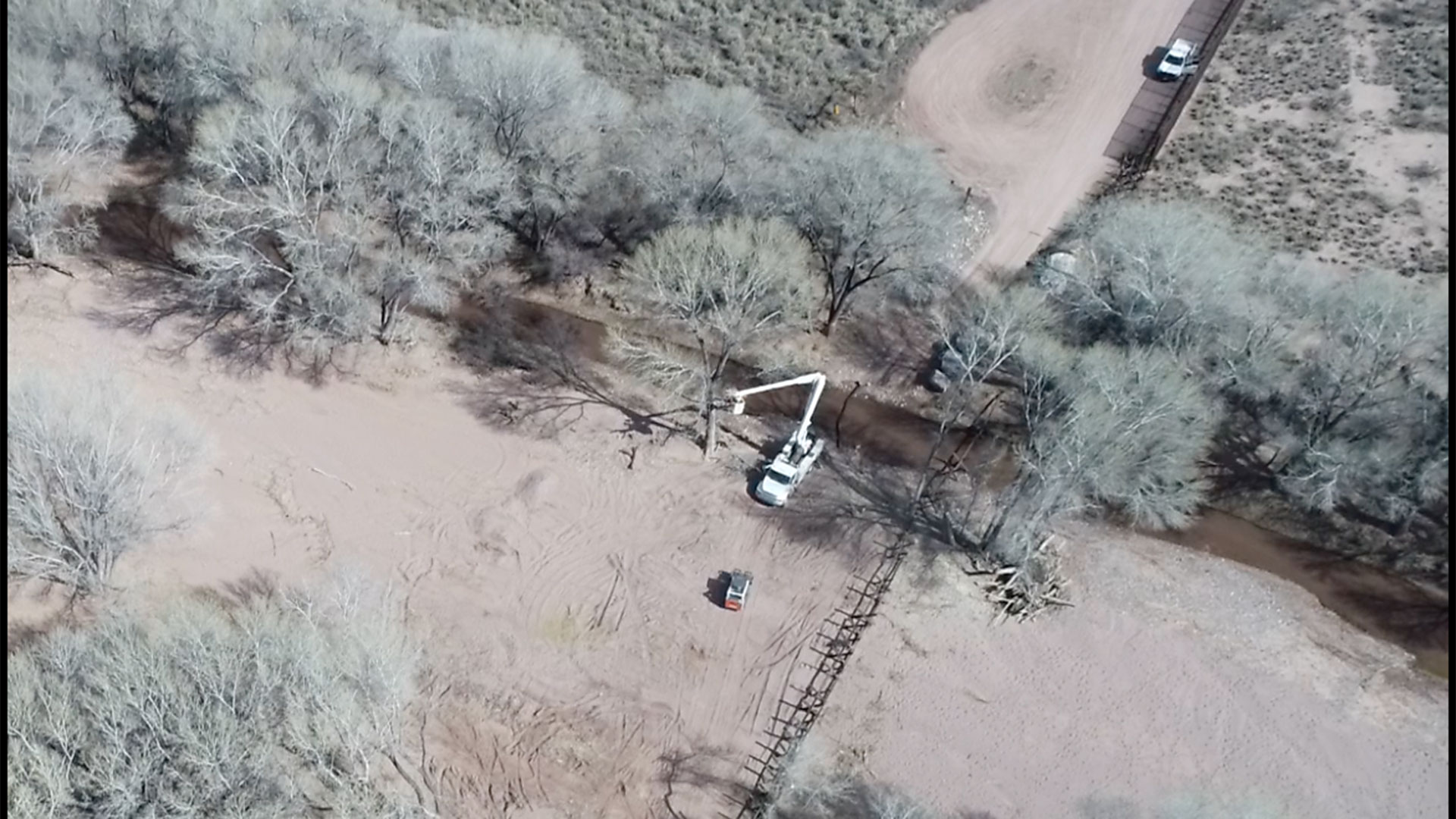 VIEW LARGER An aerial photograph taken by drone on Feb. 5, 2020 of contractors clearing mature cottonwoods along the San Pedro River to prepare for pending border wall construction.

Courtesy Glenn Spencer
Baillie said the county has not been contacted or consulted about the project and as such can't provide more details.
"Our board of supervisors do not have the authority to issue any kind of cease-and-desist order, which is what many people have asked us to do."
Baillie said Cochise County does not have a position on the wall but is concerned about potential environmental impacts to the river, now and in the future.
"The county's been very proactive in terms of water conservation and taking action to ensure that the river's future remains healthy," Baillie said.
She said Cochise County dumpsters will not be available for rent for the project and county supervisors plan to ask the U.S. Army Corps of Engineers for more information about the barrier's impacts.
As of last week, the Bureau of Land Management, which manages the San Pedro Riparian National Conservation Area, had also not received design plans for the San Pedro barrier project. In a statement, the agency said their staff met with Customs and Border Protection and the Army Corps of Engineers last week at the San Pedro crossing to discuss the contractor's plans to remove several trees.
CBP has neither responded to multiple requests for details about its plans for the San Pedro section nor provided a clear project timeline. Border wall construction is ongoing across other sensitive lands in Arizona, including Organ Pipe Cactus National Monument and the San Bernardino National Wildlife Refuge.