When Gov. Doug Ducey declared an opioid emergency in 2017, new prescribing guidelines were rolled out to counter the increasing number of deaths from prescription opioids. As awareness rises about the risks these medications pose, so has the interest in alternative methods for treating chronic pain.

CBD advocate Joseph Ketterer had many concerns about the effects of opioids after chronic pain brought on by his years of military service led to several drug prescriptions. According to Ketterer, at one time he was on seven different pharmaceutical medications, including two potent opioids, Tramadol and Flexeril. The combination of drugs sent him on a downward spiral.

"It was devastating. I could not function. All I wanted to do was chew on a shotgun," Ketterer said.
Ketterer gained about 70 pounds, he said, and the extreme highs and lows he experienced caused his marriage to collapse. He decided to stop taking opioids and try CBD.
"When I first started applying CBD topically, I was on seven different pharmaceutical medications. I don't take any pharmaceutical medications today. And that was six years ago. That's how long it's taken for my system to repair itself."
Ketterer credits CBD ,or cannabidiol, for his recovery. CBD is the second-most prevalent active ingredient in cannabis, or marijuana, and is said to inhibit inflammatory and neuropathic pain without the side effects of opioids.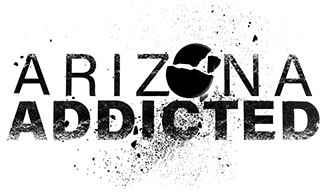 Arizona Addicted
is a multi-platform series that seeks to explain the impact of opioid use, tell stories of those affected, and highlight local solutions that aim to reduce the negative effect of this type of addiction.
Eric Cornidez of the Pain Institute of Southern Arizona supports CBD. In addition to CBD, he said he's seen some new developments over the last five years to address pain, like neuromodulation therapy, which involves implantable and nonimplantable devices that deliver electrical or chemical agents to modify brain and nerve cell activity.

"We're no longer manipulating just the signal of pain, but we're manipulating the impact that signal has on our bodies and our minds, too. And that's amazing to be able to pinpoint nerve structures to manipulate that signal here with minimal side effects," Cornidez said.

He also is hopeful about a new medication about to hit the market called ATA-121, which is said to decrease pain by stimulating and blocking pain receptors without the "high" associated with opioids. While there are many other alternatives to opioids, Cornidez said it's important for people to be realistic, open minded and patient because not all methods are a good fit for everyone, and it can take time for a person to find the right one.