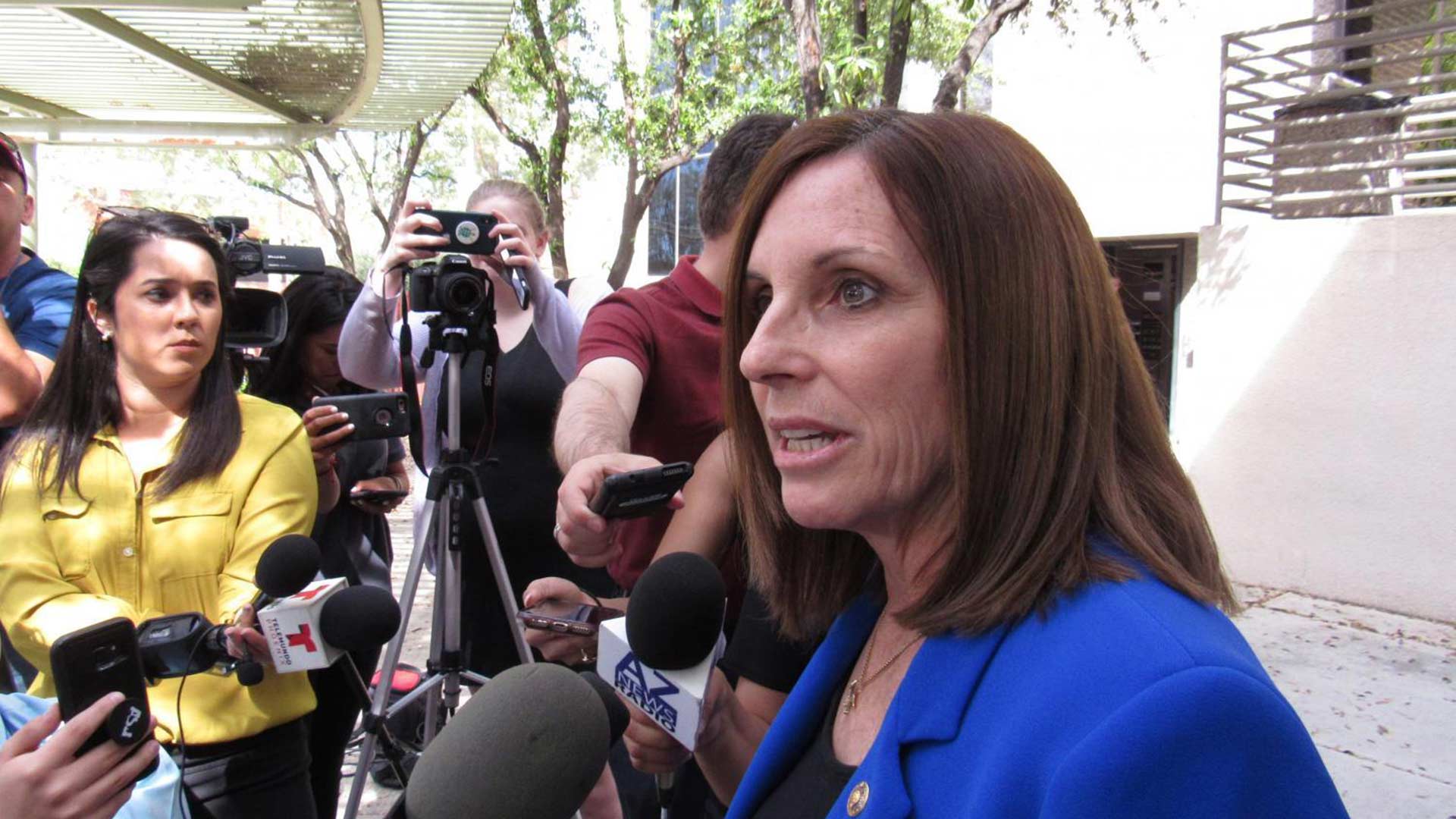 U.S. Sen. Martha McSally answers questions from reporters outside the Phoenix office of U.S. Immigration and Customs Enforcement on April 1, 2019.
Matthew Casey/Fronteras Desk
Sen. Martha McSally's video calling a CNN reporter "a liberal hack" and refusing to answer a question about the trial of President Donald Trump set off a firestorm of political fundraising.
A) you are.
B) here's the video. https://t.co/zVgk9pBhdf pic.twitter.com/cfFdotLjFK

— Martha McSally (@SenMcSallyAZ) January 16, 2020
Republicans and Democrats both tried to make money off the comment. The McSally campaign quickly started selling t-shirts and the Trump War Room twitter feed urged followers to donate to McSally.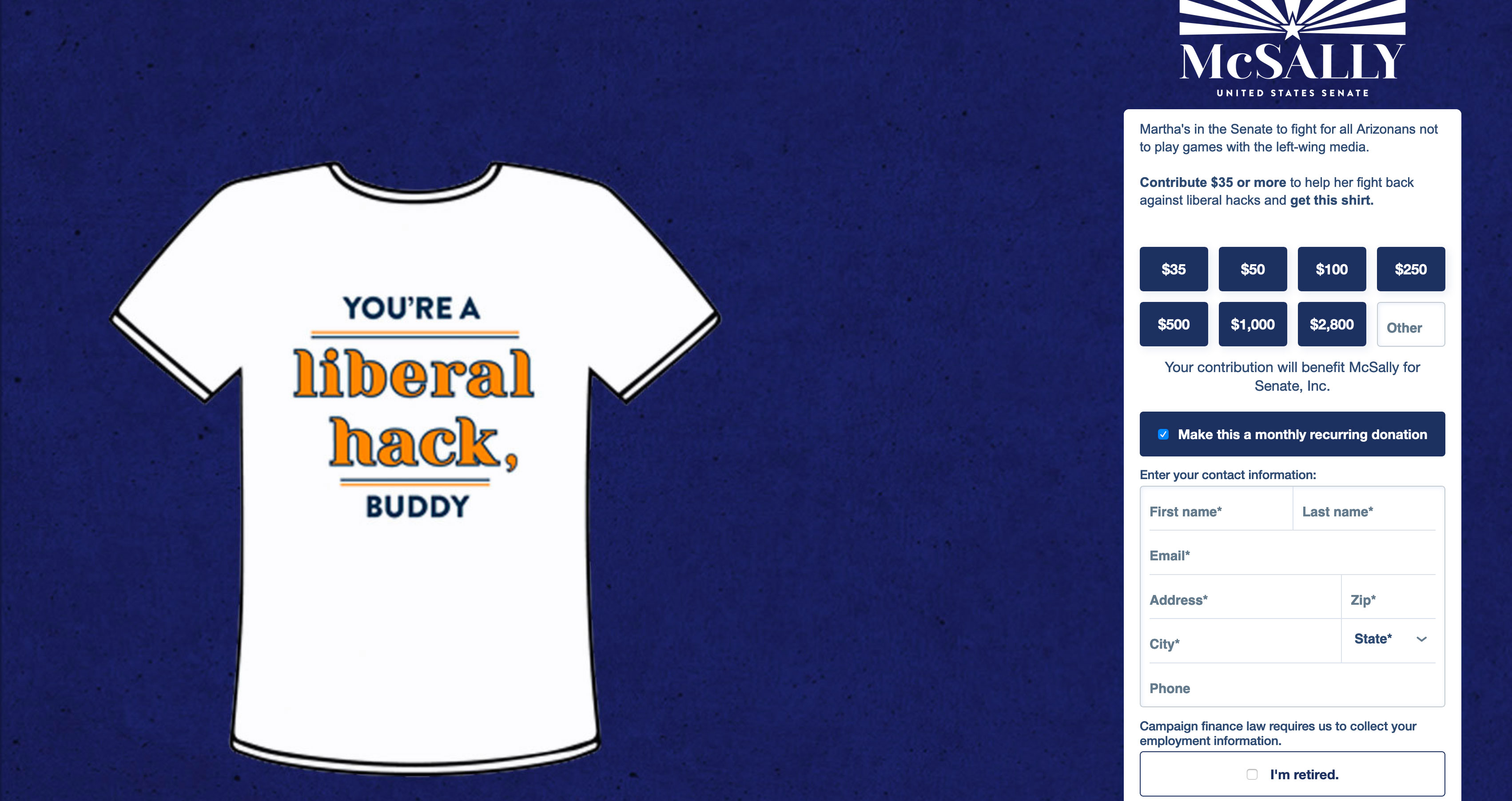 The Senator also posted a video message to followers asking for donations.
" Today I called out one of those liberal hacks from CNN, the response has been overwhelming. The Democrats and the liberal media are teaming up to try and defeat us, they've already spent millions of dollars. Can you pitch in to help us hold this seat and the Senate majority?"
The Pima County Democratic Party is also fundraising off the message. It sent out a copy of the CNN video to supporters to call McSally out saying "because when the truth is inconvenient, Republicans resort to name-calling."
The message from the Pima County Democrats then asked for a financial donation.
The Democratic Senatorial Campaign Committee also took McSally to task for the comments.
McSally faces Mark Kelly in this year's race for the Senate. She currently trails him in fundraising.