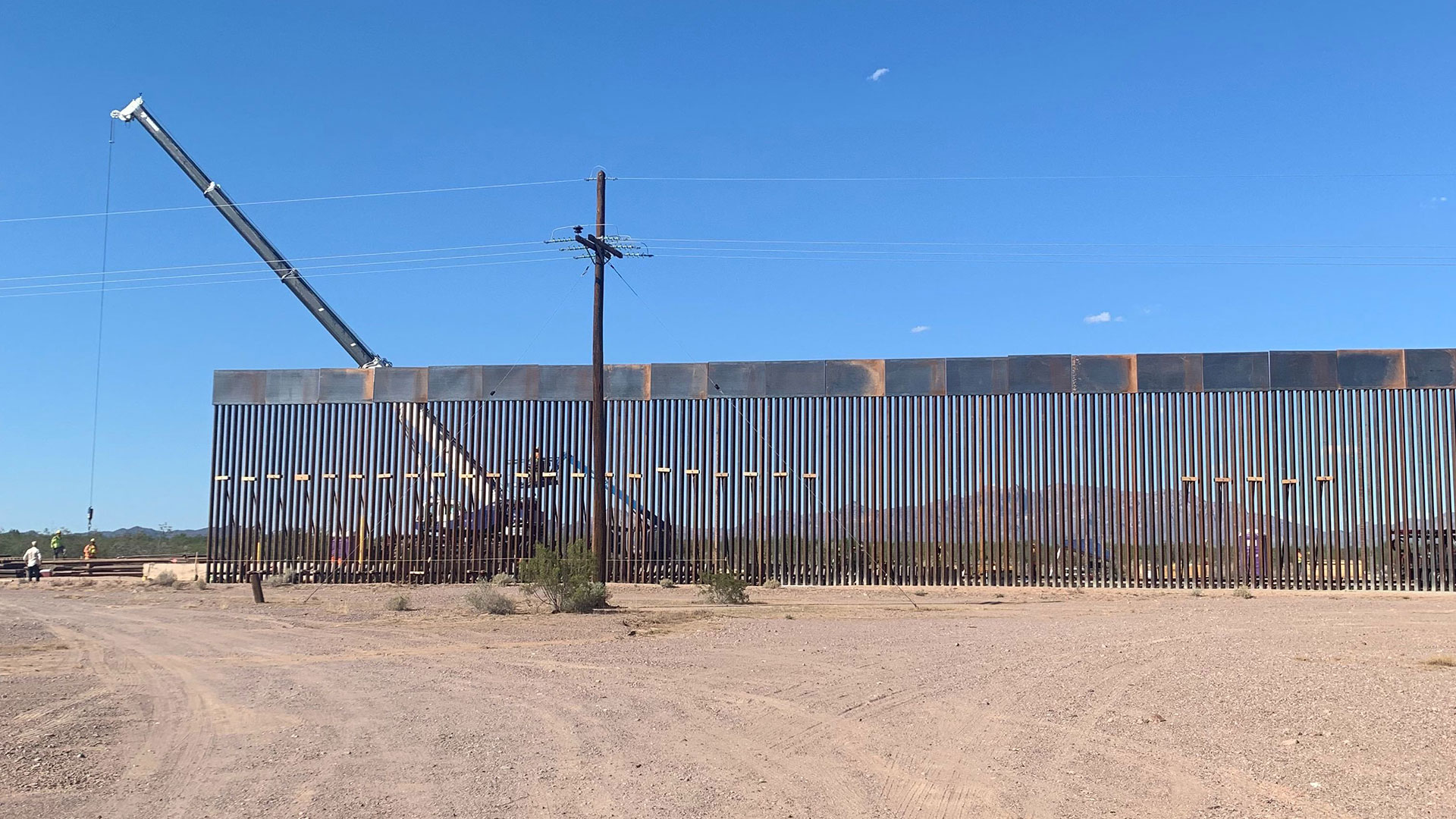 Construction on new border wall fencing at Organ Pipe Cactus National Monument in September, 2019.
Vanessa Barchfield/AZPM
In a letter to Acting DHS Secretary Chad Wolf, U.S. Rep. Raúl Grijalva wrote that the agency isn't respecting tribal lands and sacred sites and echoed the concerns raised by Tohono O'odham Chairman Ned Norris Jr. last November.
In his own letter to Tucson Sector Border Patrol Chief Roy Villareal, Norris stated that border wall construction in Organ Pipe Cactus National Monument has resulted in the discovery of human remains that would otherwise be protected under federal laws like Native American Graves Protection and Repatriation Act, and requested a map of where the Trump administration's waiver of those laws is currently in effect. He also noted a report by the National Park Service last June that discovered numerous new archaeological sites that will be destroyed by barrier construction.
Norris restated the Tohono O'odham Nation's categorical opposition to the border wall construction projects, and referred to the construction near Quitobaquito as "a direct assault on a sacred site of the Nation."
Norris also asked CBP for a location and schedule of border wall construction, called for the establishment of buffer zones around critical water sources and cultural sites like Quitobaquito Springs, and requested the agency stop using groundwater for border wall construction.
"In the Sonoran desert nothing holds more value than water," Norris wrote, adding that during an Oct. 25 call with CPB, DHS and the U.S. Army Corps of Engineers the Nation learned that 84,000 gallons of water per day is being used to construct wall segments in the San Bernardino National Wildlife Refuge, with similar estimates for other sections of wall construction.
Finally, Norris stated that CBP has not fulfilled its legal obligation of a formal consultation with the Tohono O'odham Nation about the border wall, though there have been phone calls between the agency and Nation staff.
The Tohono O'odham Nation says the U.S. government has not responded to the letter or requests. The Border Patrol's Tucson Sector office did not respond to a request for comment by deadline.