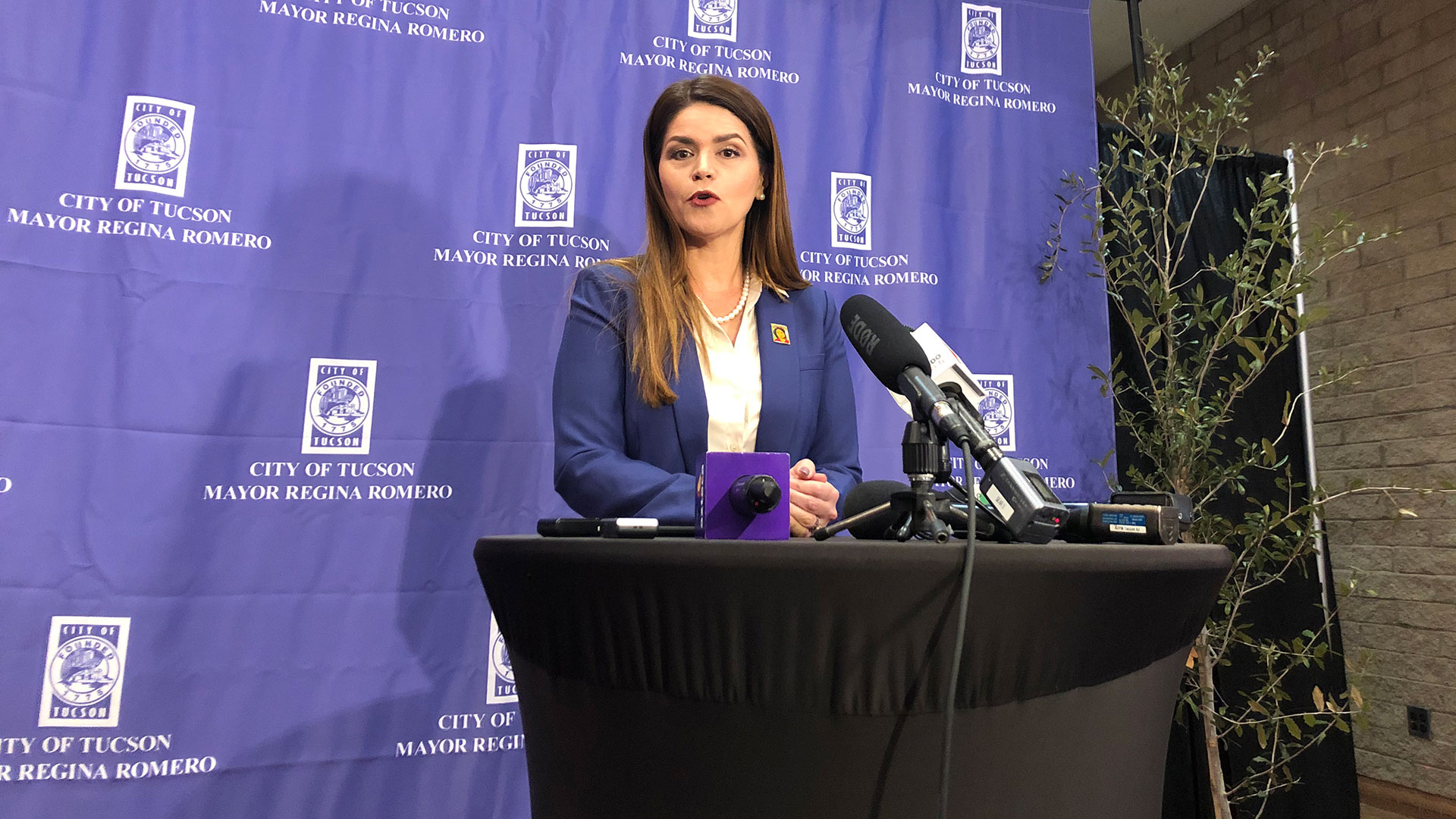 Mayor Regina Romero meets with reporters minutes before being sworn into office. December 2, 2019
Christopher Conover/AZPM
The Tucson City Council will vote tonight on a message opposing the federal immigration policy known as the Migrant Protection Protocols. It is more commonly referred to as "remain in Mexico."
Under the policy, asylum seekers detained in the Tucson sector would be transported to Ciudad Juarez to await their court hearings.
The message to President Donald Trump was put on the agenda by Mayor Regina Romero and Councilman Steve Kozachick.
Romero said she was happy to begin her term with the statement.
"We just had a very disappointing (result) for Prop. 205 regarding the sanctuary proposition and so council member Kozachick and I wanted to make a point that mayor and council will not back down on issues of immigrant rights in this community," said Romero.
If the council approves the memorial it will be sent to the president and Arizona's congressional delegation.
The message also asks Congress to send funding to Tucson and Pima County to cover the cost of caring for refugees.
Read the Tucson City Council Memorial on Remain in Mexico Program

View at Google Docs
|

Download File