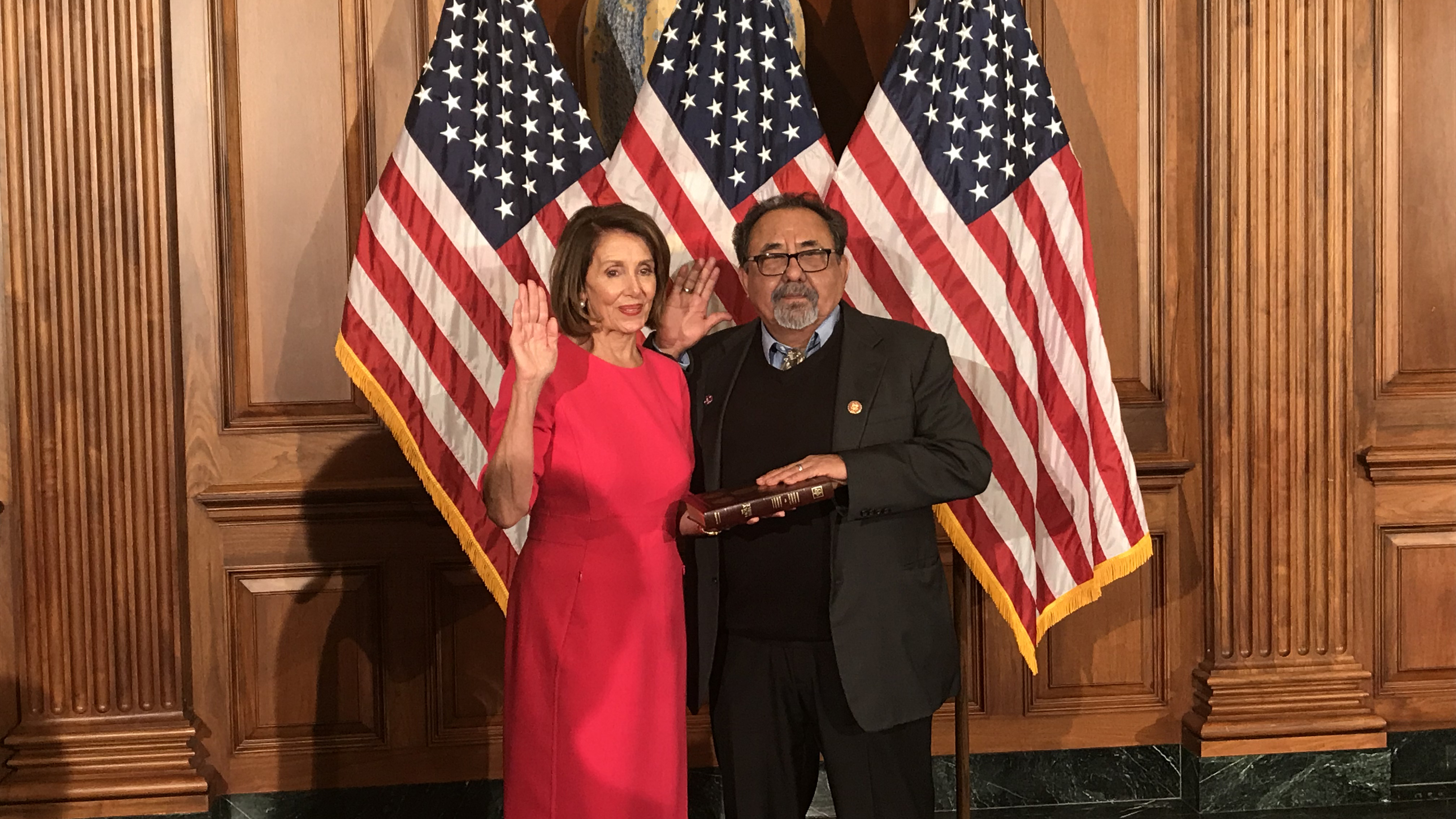 Rep. Raul Grijalva, D-Tucson, takes the oath of office from House Speaker Nancy Pelosi. January 3, 2019
Office of Rep. Raul Grijalva
Congressman Raul Grijalva, House Speaker Nancy Pelosi, and ten other Democrats are in Madrid for a United Nations convention on climate change.
Grijalva told AZPM Pelosi asked him to go because he's chair of the House Natural Resources Committee. After the conference he expects the committee will start looking to address climate change at the national level.
He said he hopes to work with other committee members to "put together a climate change, resilience, sustainability [plan] that looks at our public lands as sources of a solution," Grijalva said.
The U.S. delegation is attending the convention partly to let world leaders know that the House intends to be a partner in fighting climate change, according to Grijalva.
In November, the Trump Administration notified the U.N. that the United States is formally withdrawing from the Paris Climate Agreement. Last week two Arizona mayors sent a letter to the state's congressional delegation pushing to remain in the landmark accord.