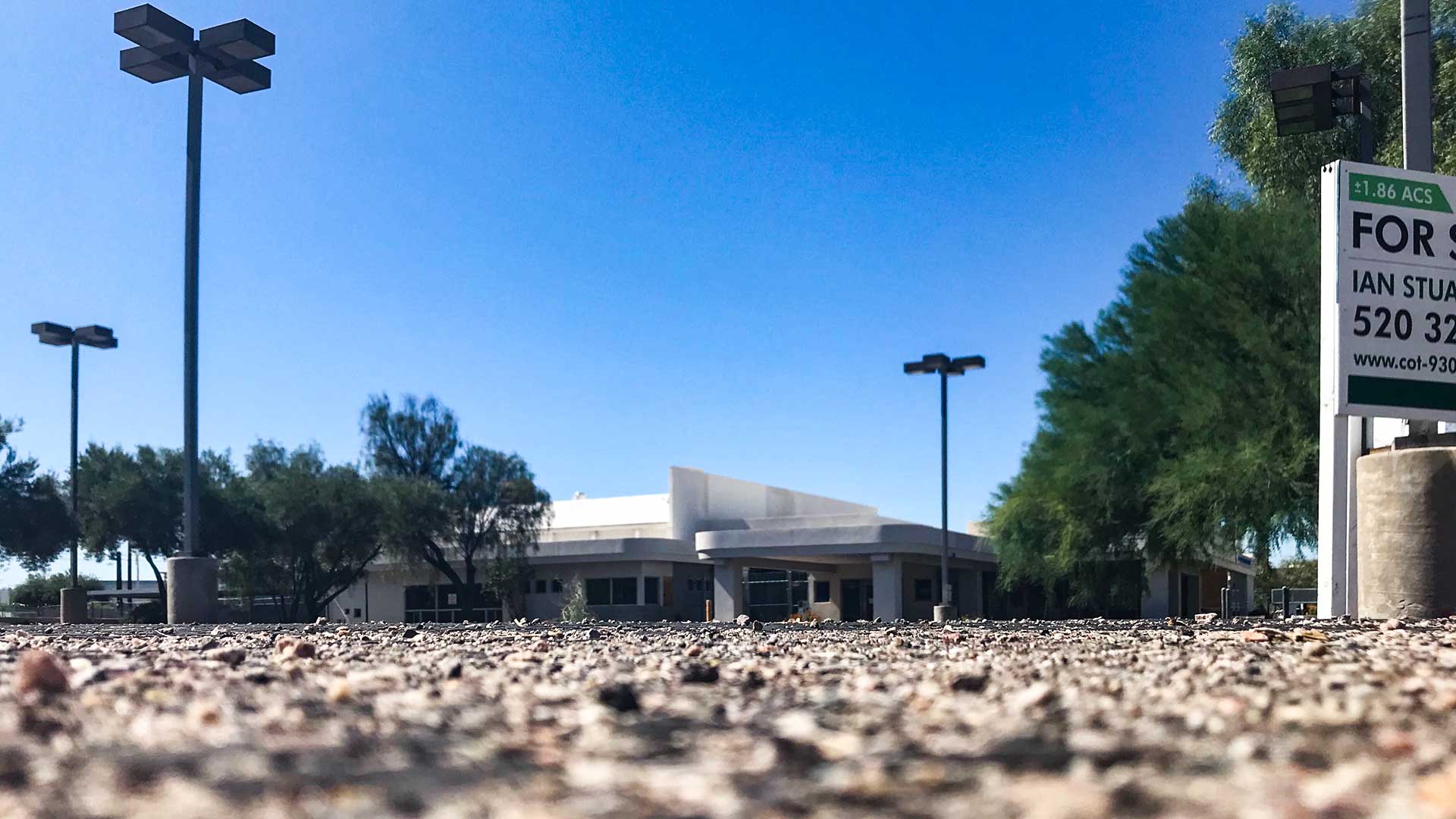 The Welcome Broadway development project envisions a mixed-use, public market-style space.
Jake Steinberg/AZPM
A developer wants to transform vacant buildings and dirt lots along Broadway Boulevard into an urban plaza. But preservationists are warning the city could lose a piece of its past.
The project's details are vague, but the vision is big. Welcome Tucson, the company that owns the Welcome Diner, wants to redevelop nearly two city blocks into a public market á la Mercado San Agustin. The proposal for "Welcome Broadway" envisions a mixed-use nexus replete with plazas, housing and "maker spaces."
But not everyone welcomes the project.
The Tucson Historic Preservation Foundation this week sent a letter to the city outlining its concerns that the project could irreparably tarnish two historic buildings.
The foundation is calling on the city to designate two '60s-era buildings as historic landmarks: the currently occupied Welcome Diner and the neighboring derelict Volvo dealership. Both are a part of the project. The Welcome Diner would be incorporated into the development, but the Volvo dealership is not guaranteed protection under the current plan.
A city evaluation ruled the Volvo building individually ineligible for a historical designation because alterations over the years have degraded its historic integrity.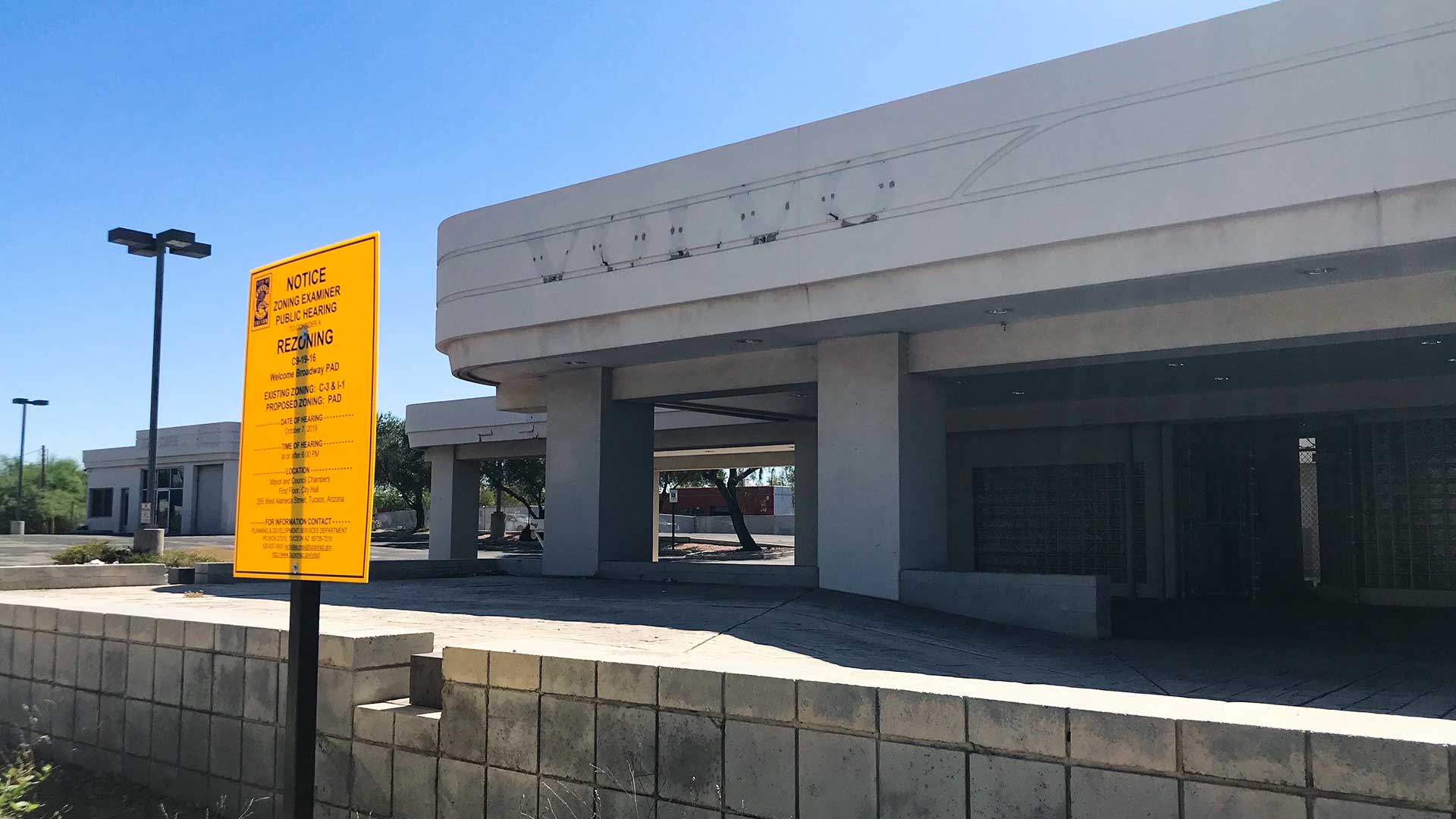 VIEW LARGER An old Volvo dealership is one of two buildings nominated for historic status.

Jake Steinberg/AZPM
In its letter, the foundation calls the changes reversible and says they "do not impact the ability of the building to convey its historic significance and national register eligibility."
The foundation has nominated a segment of Broadway from Euclid to Country Club — dubbed the "Sunshine Mile" — for a designation on the National Register of Historic Places. The strip hosts a procession of modern buildings from the '50s and '60s. Many currently sit vacant.
Several properties along the same segment of Broadway were acquired by the Rio Nuevo economic development district in 2018. The district plans to turn several blocks on the corridor into walkable shopping and gathering destinations. The district agreed to invest $2.1 million dollars into the Welcome Broadway project last year.
The foundation's letter says they could support the project if the buildings are preserved and incorporated into the project, and if the development employs a similar mid-century design.