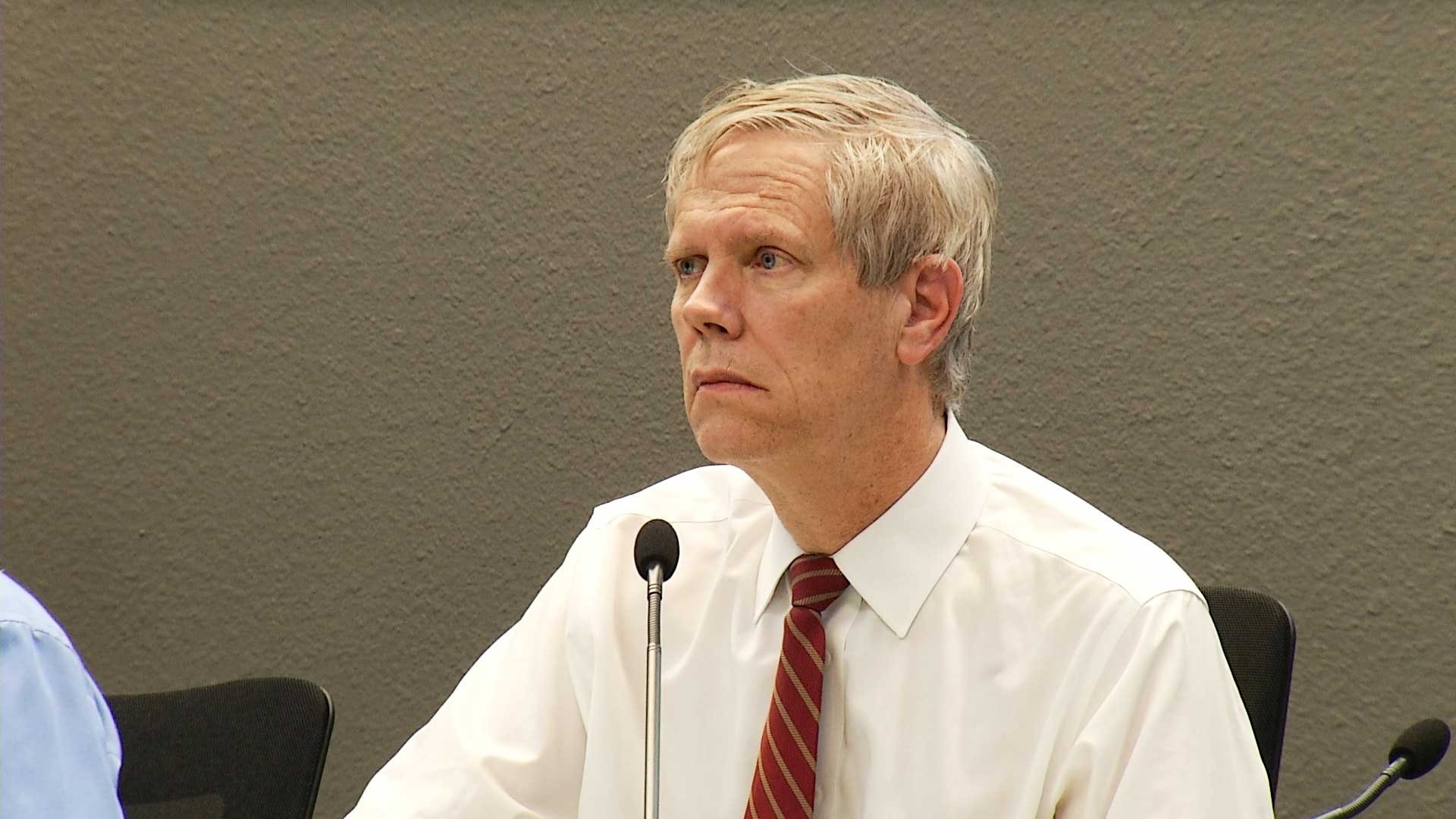 Mark Stegeman, seen here at a February 2017 TUSD Governing Board meeting, announced he was stepping down from the board before the end of his term.
AZPM
The Pima County school superintendent has begun the process for filling the Tucson Unified School District board seat vacated by Mark Stegeman, who resigned last week with 15 months left on his term.
Under the rules for replacing a school board member who has not completed his or her term, the TUSD board has 30 days to send Pima County School Superintendent Dustin Williams a list of up to three names of candidates to complete Stegeman's term. Williams does not have to choose from the list, but he says he plans to consider everyone carefully. He says Stegeman's term expires at the end of 2020, so he wants to move quickly to fill the vacancy.
We're not looking for the home run hitter," he says. "We're looking for the close-out pitcher — someone to get us through the next 12-18 months. Someone highly intelligent, someone moderate, someone calm."
Williams says Stegeman spoke with him about leaving the board several months ago, so his departure was not a surprise. He says the position is open to all, so anyone who might be interested in serving on the board should go to the Pima County superintendent's website and post a resume and letter of interest.