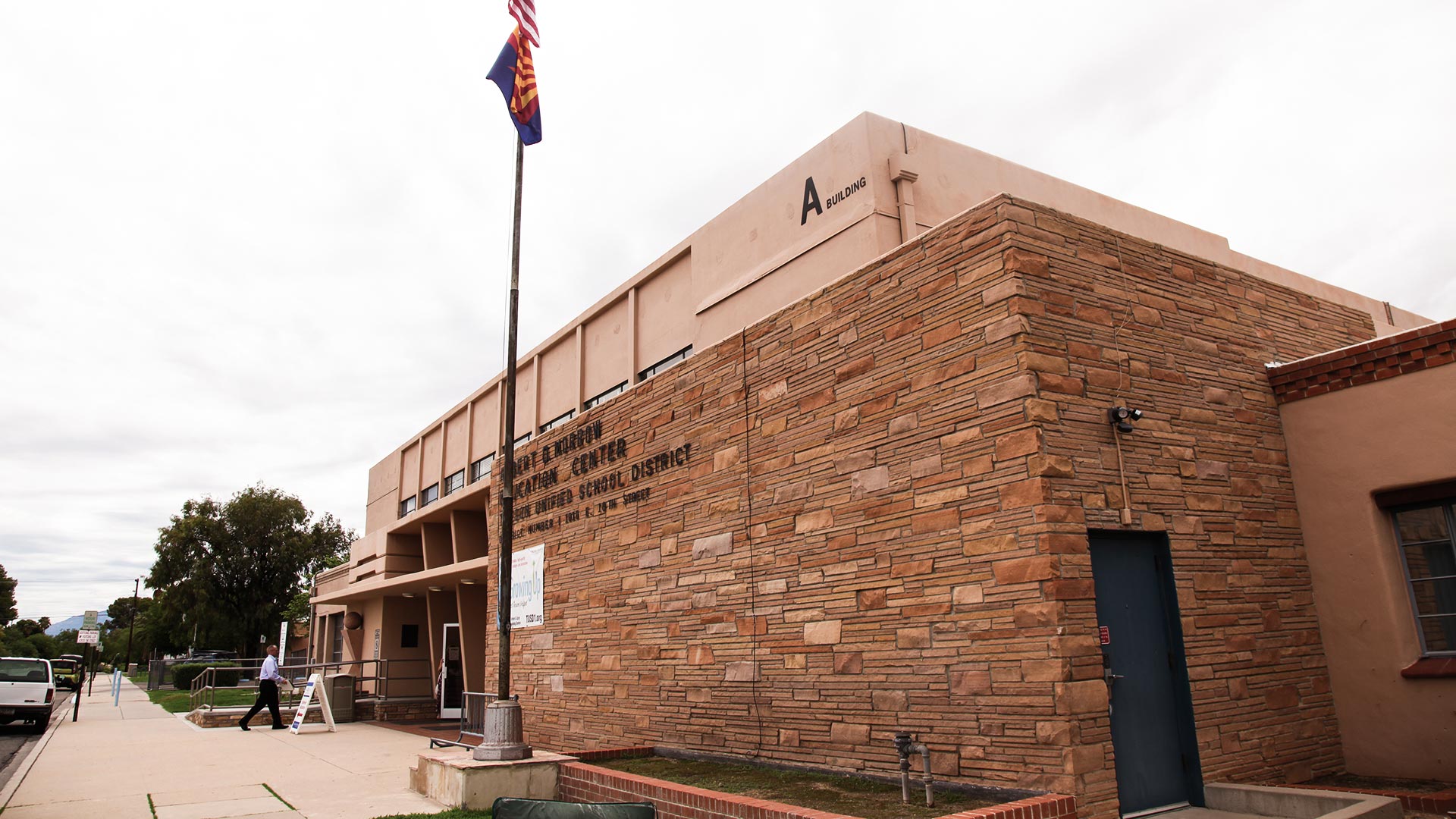 The Tucson Unified School District office, 1010 E. 10th St., Tucson, Arizona.
Nick O'Gara/AZPM
Two local organizations have teamed up to donate 800 cases of new clothing to Tucson Unified School District for TUSD Families. It's the largest donation of new clothing TUSD has ever received.
TUSD says the timing of the donation is opportune and the need for quality clothing is great, especially with the weather cooling off. TUSD's Terri Howard says the donation will allow them to meet the needs of district students and their families — not only free of charge, but also with brand-new clothing.
"Usually what we get is used, so it's pretty exciting to provide new, really high-quality clothes to lots of our high school students, parents, probably some middle schoolers and even a few of the older elementary students, too," she said
The clothing came from Alight, a national humanitarian organization, and The Streams in the Desert Lutheran Church in Midtown. It has been delivered to TUSD's Family Resource Center and Clothing Bank, where volunteers are sorting, labeling and organizing the items so they can be made available within the next few days.