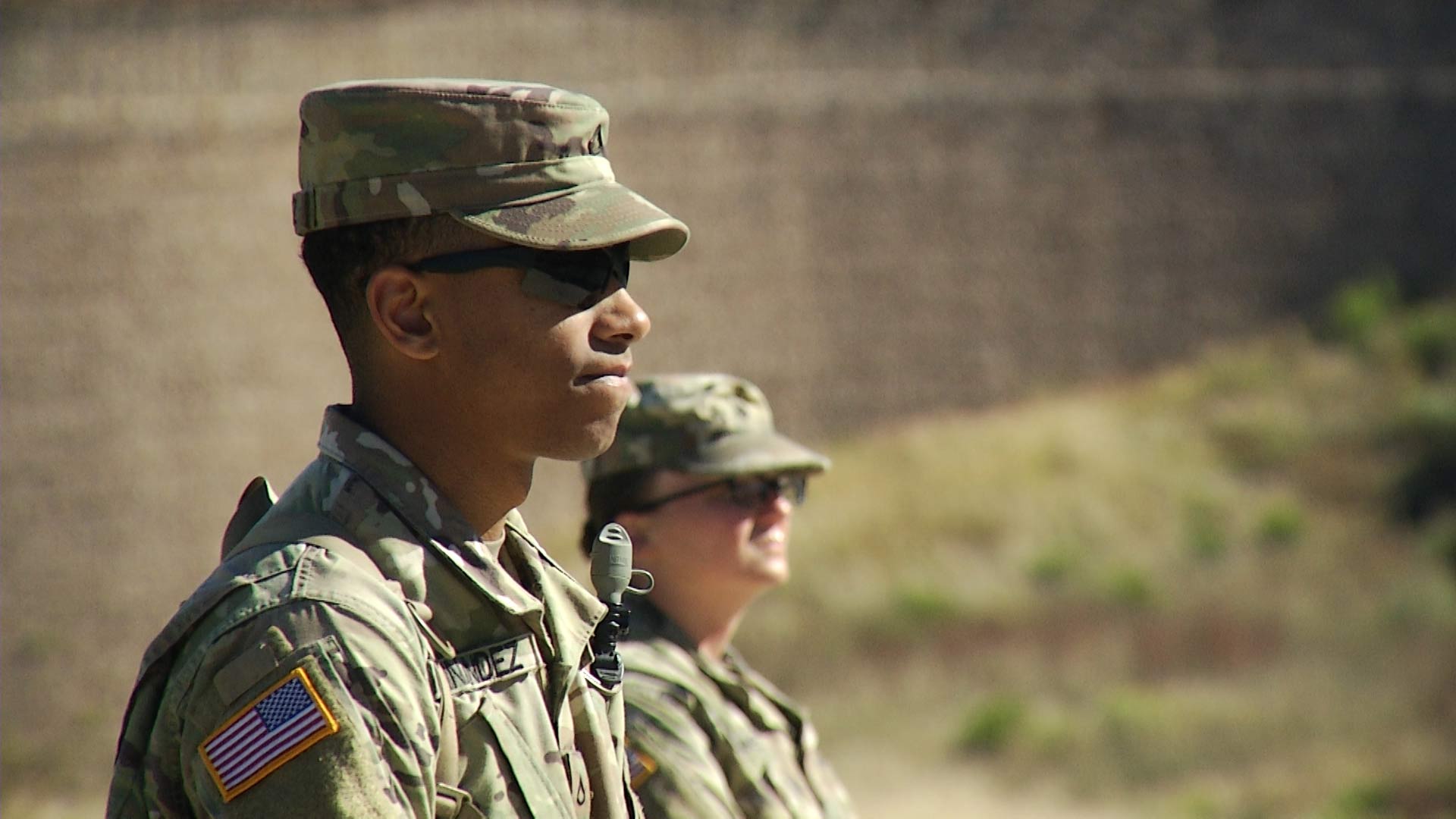 Two soldiers stand watch as an engineering battalion installs concertina wire along the border wall in Nogales on Thursday, Nov. 15, 2018. The soldiers' deployment to the U.S.-Mexico border is part of Operation Secure Line.
AZPM
U.S. Rep. Raúl Grijalva and 33 other members of Congress in a letter asked Principal Inspector General Glenn A. Fine to look into "misuse and politicization of United States military personnel and resources" at the southern border. The letter raises concerns about the lack of transparency and potential legal and constitutional violations related to troop deployment.
The letter states that using the military to enforce domestic law is outside the scope of their responsibilities, and accuses the Trump administration of deploying military personnel to further traumatize asylum-seekers. The letter demands answers from the Trump administration about the training, duties and funds for troop deployment at the border.
According to the release, there are currently more than 7,000 servicemen and women stationed at the border. The letter was signed by 33 other members of Congress and endorsed by numerous human rights groups.