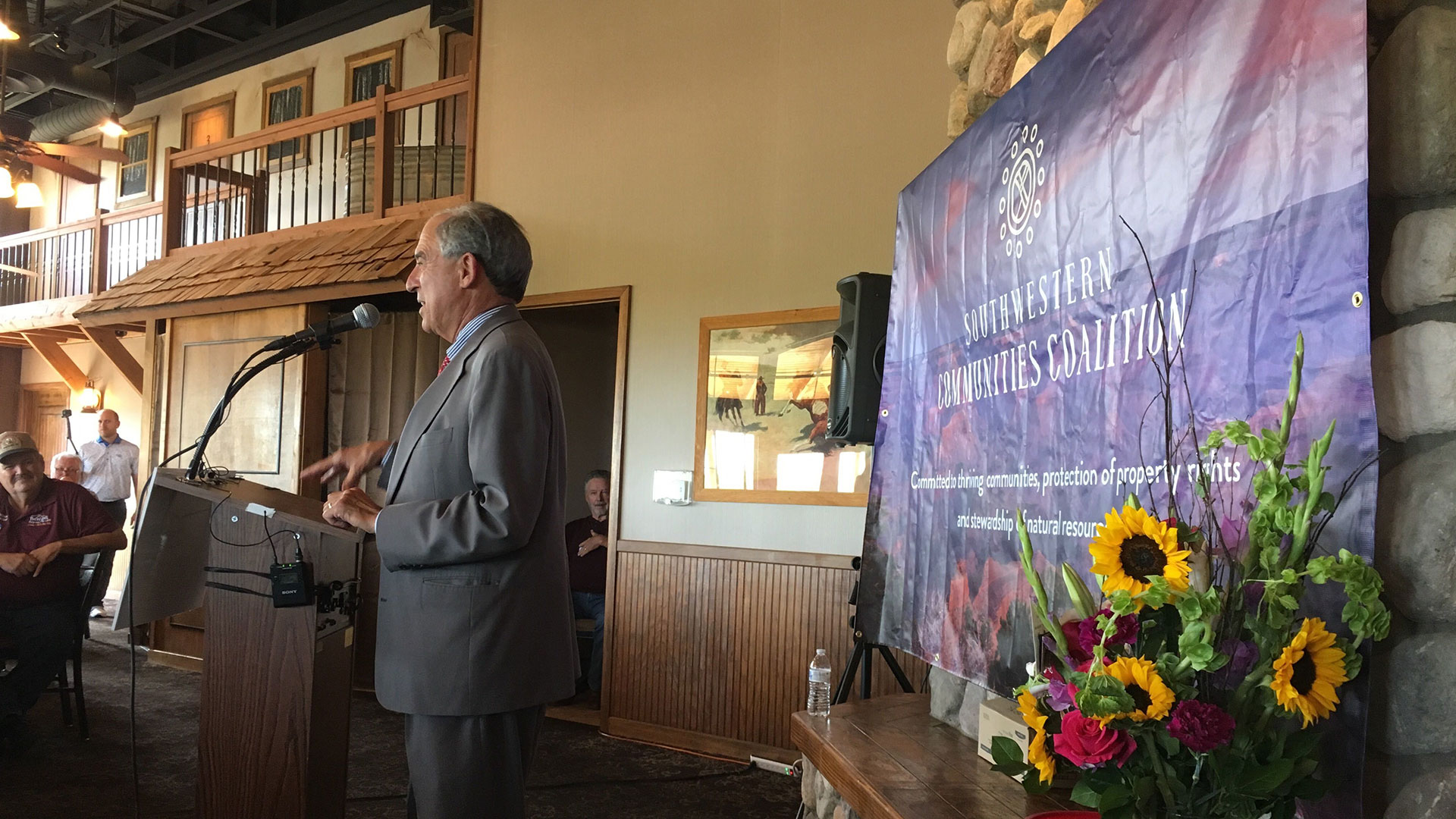 Lanny Davis, the attorney representing El Dorado Holdings, speaks at the launch of the Southwestern Communities Coalition Sept. 18, 2019.
Ariana Brocious/AZPM
Leaders of a new group centered in Cochise County say years of environmental lawsuits have spurred them to advocate for rural landowners. The launch of a new organization, the Southwestern Communities Coalition, comes amid controversy over a massive housing development project planned south of Benson.
The stated mission of the newly incorporated Southwestern Communities Coalition is to promote economic growth, the protection of property rights and environmental stewardship. At a launch event Wednesday in Benson, Executive Director Brian Seasholes took aim at what he called "fake" environmental groups, specifically targeting the Center for Biological Diversity.
"These groups own no land, rent no land, and lease no land. They do not engage in boots on the ground, no getting their fingernails dirty conservation work. All these fake groups do is file lawsuits that, ironically, do enormous harm to the environment by harming working landowners," Seasholes said.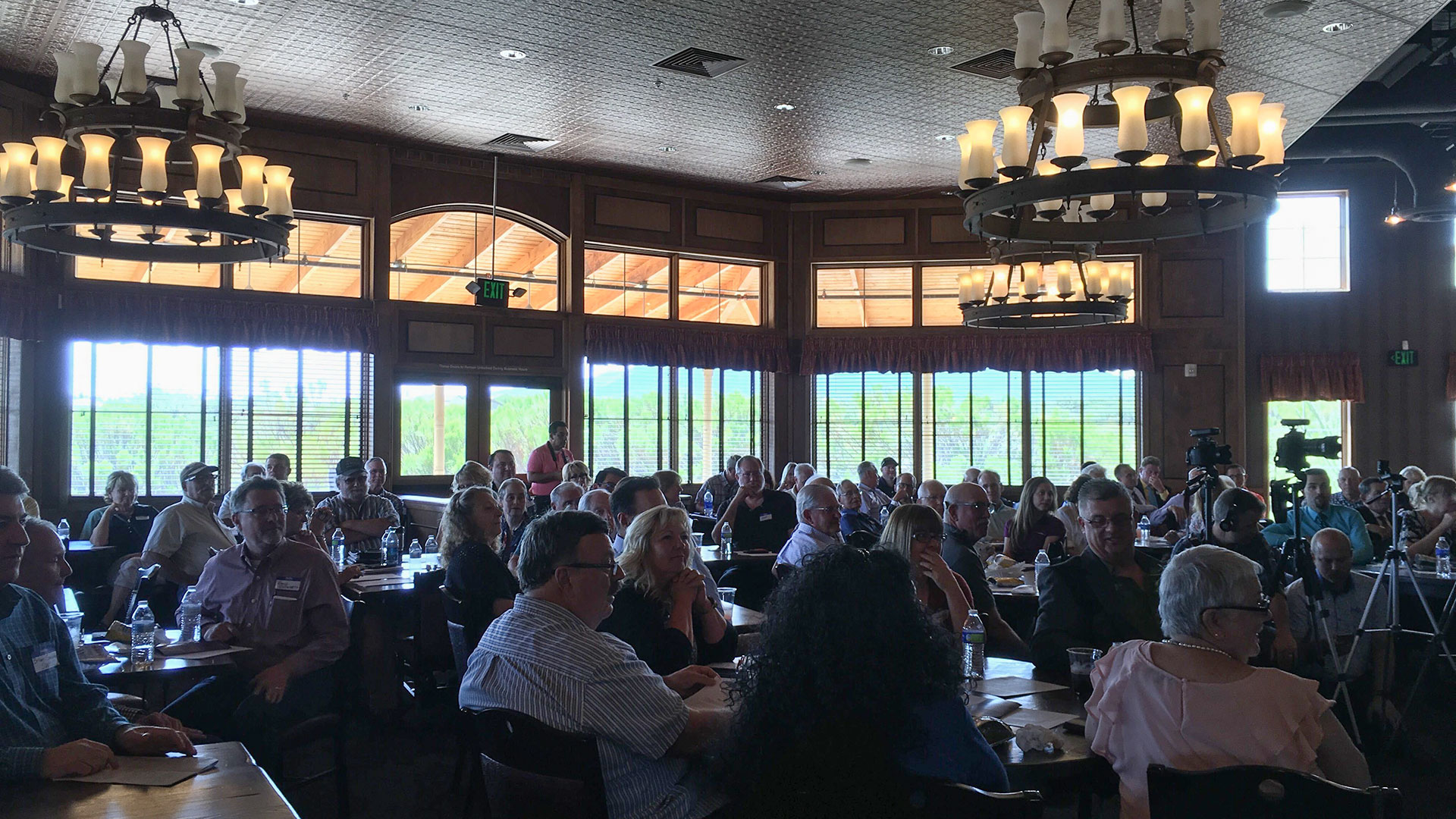 VIEW LARGER Cochise County community members gather at the launch of the Southwestern Communities Coalition.

Ariana Brocious/AZPM
His comments were echoed from many other speakers, including the Benson Mayor Toney King, Cochise County Administrator Ed Gilligan and Arizona Rep. Gail Griffin, who framed it as a fight for the economic future of rural Arizona.
Randy Serraglio, with the Center for Biological Diversity, says the Southwestern Communities Coalition is a PR tool for El Dorado Holdings, the developer behind the 28,000 home community planned south of Benson called the Villages at Vigneto.
"They are the ones parachuting into this situation and asking us to sacrifice our precious desert river for the sake of their company profits," Serraglio said. He said failures of developers and the government to adequately protect resources like the San Pedro River require lawsuits to force action.
Seasholes said his advocacy group is not a result of ongoing litigation over Vigneto. However both the project developer Mike Reinbold and Lanny Davis, the lawyer defending it, spoke at the launch. Reinbold said they plan to move ahead with the Vigneto project in 2020.
"We believe we have solutions to [the litigation] and will not be dependent or reliant on the actions of other people. Meaning the litigation is going to pursue but so will we." Reinbold said.