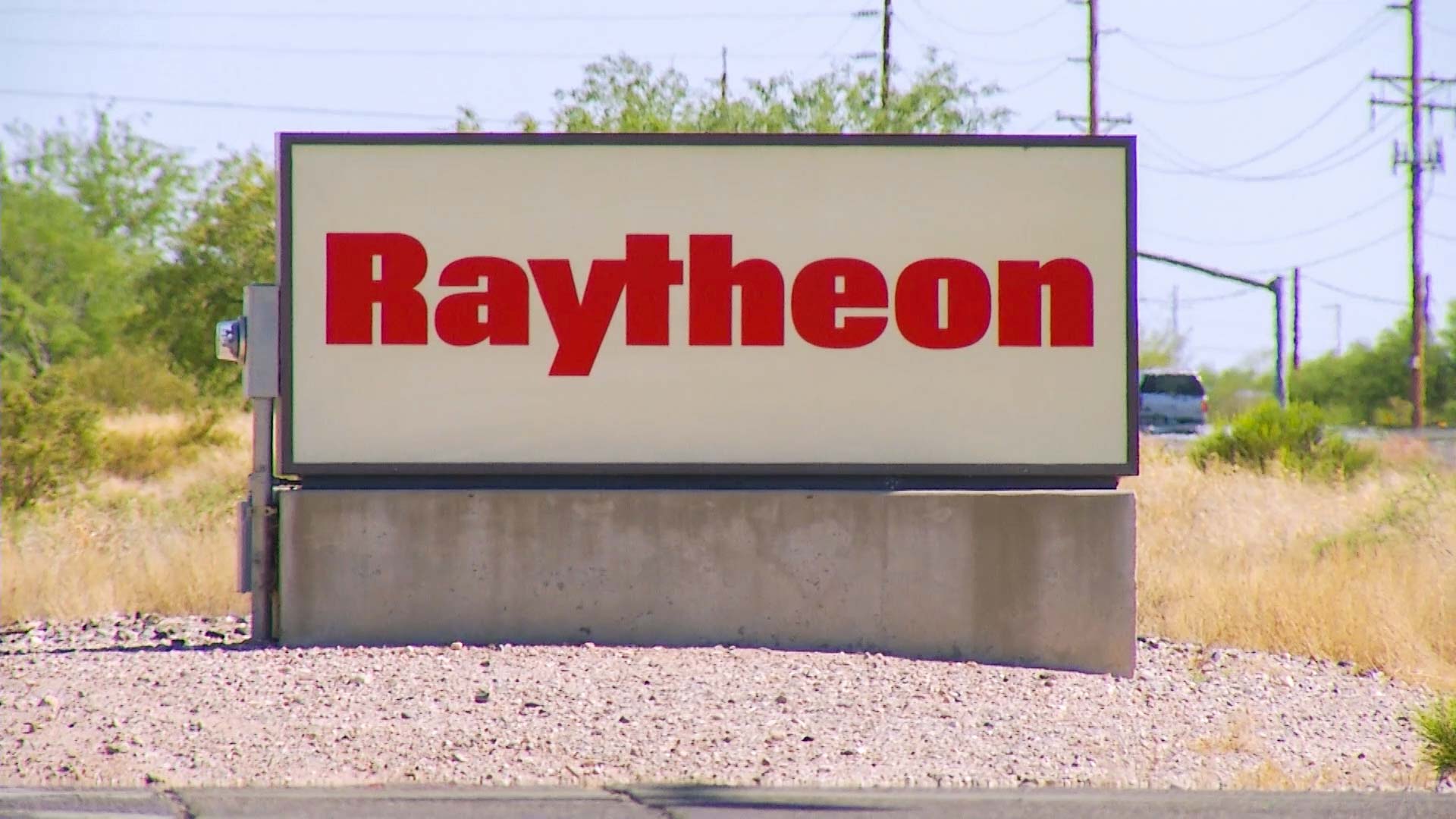 A sign for missile-maker Raytheon.
AZPM Staff
Raytheon Missile Systems president Wes Kremer addressed fears last week that the company's planned merger with United Technologies would hurt Tucson.
"The missile systems business, and its presence here in Tucson, remains very well-positioned for continued investment and growth," he said at the Sun Corridor annual luncheon Thursday.
United Technologies is a Connecticut-based aerospace company specializing in airplane engines and radar systems. Its merger with Raytheon, announced in June, will form Raytheon Technologies Corp, the second largest aerospace and defense company in the country, according to Forbes.
Layoffs often follow mergers. Kremer said Raytheon has added over 2,000 jobs in the past three years, and plans to add more. The company is investing in seven new buildings in Tucson, including an advanced testing facility.
Kremer said the upgrade of Aerospace Parkway and the planned Sonoran Corridor highway prompted Raytheon's decision to expand its Tucson operations. He pledged to help attract peer companies to the airport area — the primary goal of the recently revealed development blueprint for the Tucson International Airport.
Kremer said demand for Raytheon's products is strong due in part to an increase in federal defense spending. Tucson is home to the company's development of hypersonic missiles; advanced projectiles being pursued by the Pentagon.